Ford and GM Agree to End At Least One Tier, Stellantis Still Holding Out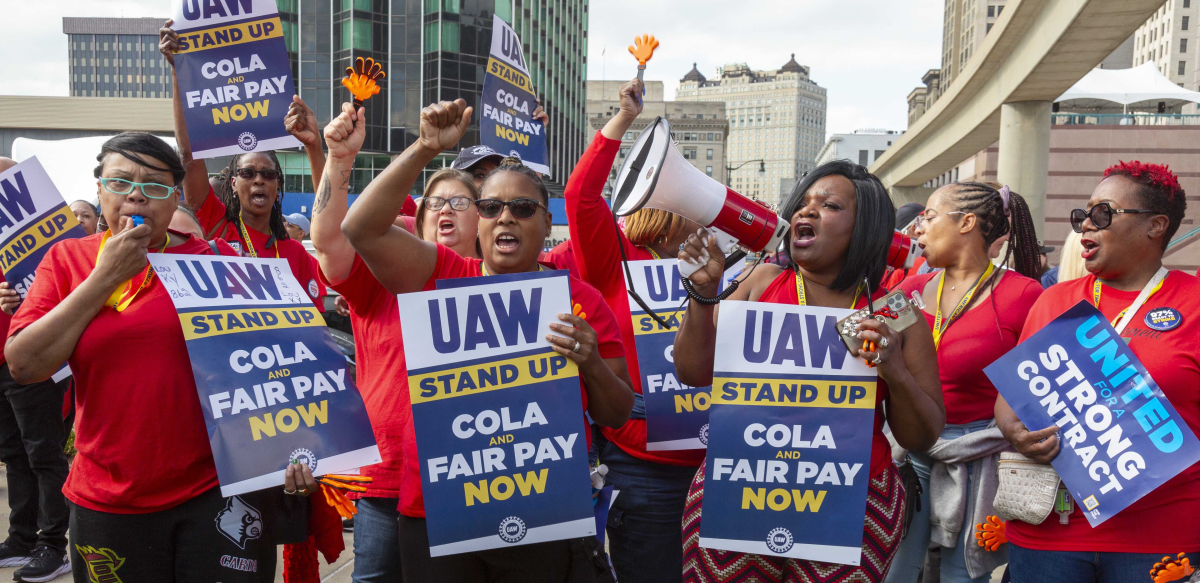 The Auto Workers announced encouraging progress in their negotiations with Ford and General Motors September 22, including an end to one of the many concessionary tiers in the union's contract.
In 2015 workers at Chrysler (now Stellantis) voted down a tentative agreement 2 to 1 because it continued an onerous two-tier wage system—and even introduced new tiers. UAW President Dennis Williams (later jailed for corruption) was pissed. At a meeting of local officials called to present that deal, Williams spluttered, "Ending two-tier is bullshit."
The UAW still has other tiers to address, but it looks like Williams was wrong. Both Ford and GM have agreed to put workers at certain parts plants back on the same wage scale as assembly plant workers.
The UAW rewarded Ford for the bargaining progress by extending its strike at GM and Stellantis but not at Ford. It's the first time in recent history the union has played the three rivals against each other with its strike strategy; in the past it bargained at one company, usually without a strike or with just a brief one, and then extended that "pattern" to the other two.
ONE TIER DOWN
Now both Ford and GM have agreed to do away with a lower tier introduced in 2007 for "non-core" workers and worsened in 2015. Two Detroit-area Ford plants, Rawsonville Components and Sterling Axle, will now be on the same wage scale as Ford assembly workers. The top rate for Big 3 assembly workers is currently around $32.
In 2015, Scott Moore from Sterling Axle wrote, "Just because I build axles doesn't mean I deserve any less pay or representation. Last time I checked your truck needs axles.
"Signed,
"Your tier 2 (soon to be tier 3) UAW half-brother."
GM has also moved on this issue—its sprawling system of after-market parts depots (CCA) and its components plants (GMCH) will be brought up to the assembly rate.
Stellantis, whose Mopar after-market workers top out at $25 an hour, continues to hold out.
THEY ALL CAN DO IT
Jennifer Gietzen at Stellantis's Mopar center outside Detroit was happy to hear Fain announce the progress and said, "If one can do it, they all can do it. Chrysler makes the most money out of all of them right now." (Because of many changes of ownership and name changes over the years, many Stellantis workers have stuck with calling their employer "Chrysler.")
William Marshall, with 55 years' seniority, was particularly resentful that a job requiring a high degree of accuracy and "using their brain," as workers "pick" parts for shipment to dealerships, had been downgraded by union and company bargainers. "Do what you should have done," he said. "We've waited long enough."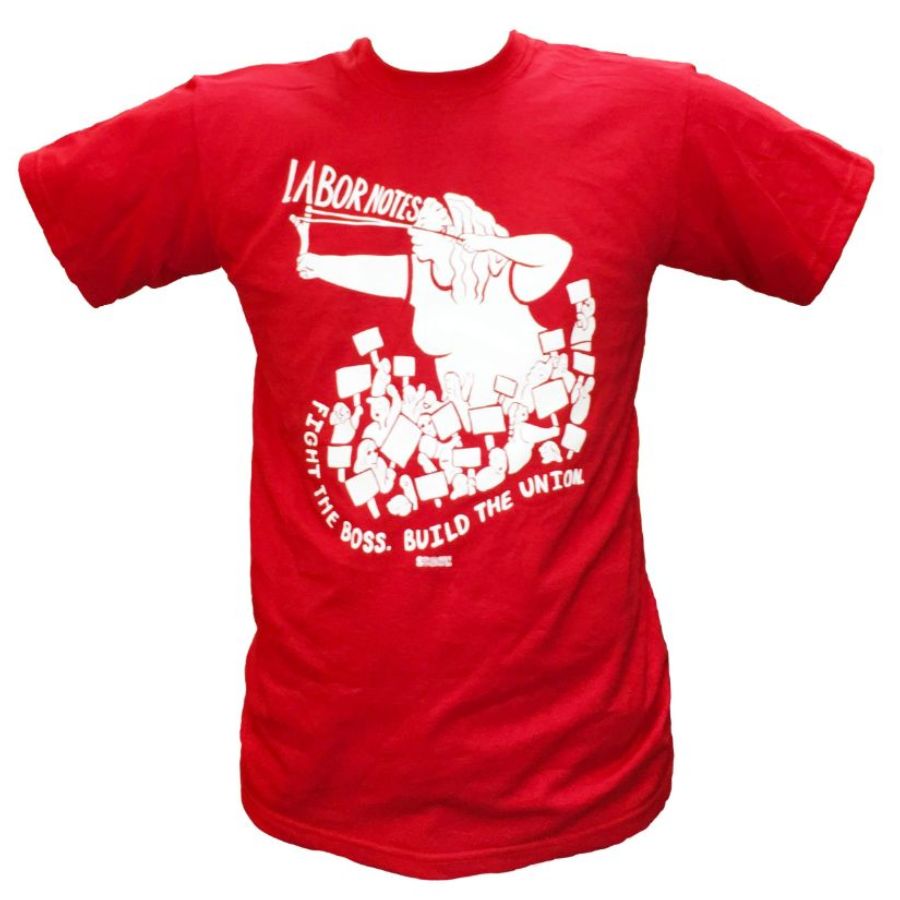 Ford has also agreed to reinstate the cost-of-living adjustment (COLA) given up in 2009—after previously pushing a formula that would not have paid out. Ford agreed to the right to strike companywide during the agreement over any plant closures, plus income security for up to two years, with health care, for those laid off indefinitely. All employees with 90 days on the job will be eligible, including the so-called temps.
Ford accepted a richer profit-sharing formula and extended profit sharing to the temps. Till now, temps—who at Ford start at $16.67 and can work for years in that status—have not received the lucrative payouts.
And Ford agreed to immediately convert all current temps with at least 90 days to regular status. That doesn't mean Ford can't hire more temps in the future, however.
On all of the above, GM and Stellantis continue to reject the UAW's demands.
Kayla Joseph is a fourth-generation Ford worker who came out to stand with GM's CCA workers in Belleville, Michigan, as they walked out Friday. Despite the progress, she says her plant is "ready to walk at any moment" and is "trusting the leadership." She knows, she says, "we have a ways to go."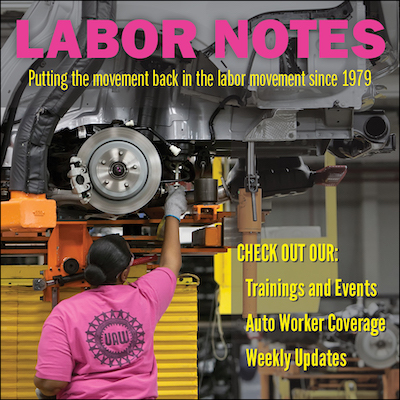 MEANWHILE IN CANADA
The Canadian auto union Unifor, meanwhile, has followed the traditional approach of targeting one company for a pattern agreement while extending contracts at the other two.
The union announced a tentative three-year agreement with its target, Ford, last week. Members ratified it in a close vote Sunday, with just 54 percent voting yes.
The ratification meetings were held over Zoom, and members didn't see details of the deal until Saturday morning.
The new agreement includes an immediate raise of 10 percent, plus 3 percent in year two and 2 percent in year three, with an additional 5 percent increase for skilled trades.
The progression to top pay is reduced from eight years to four years. Temps are maintained, with a raise. Pensions are improved.
The three-year contract means that Unifor will likely bargain a year ahead of the UAW in the next round of negotiations.