Can't Wait Until the Next Labor Notes Conference?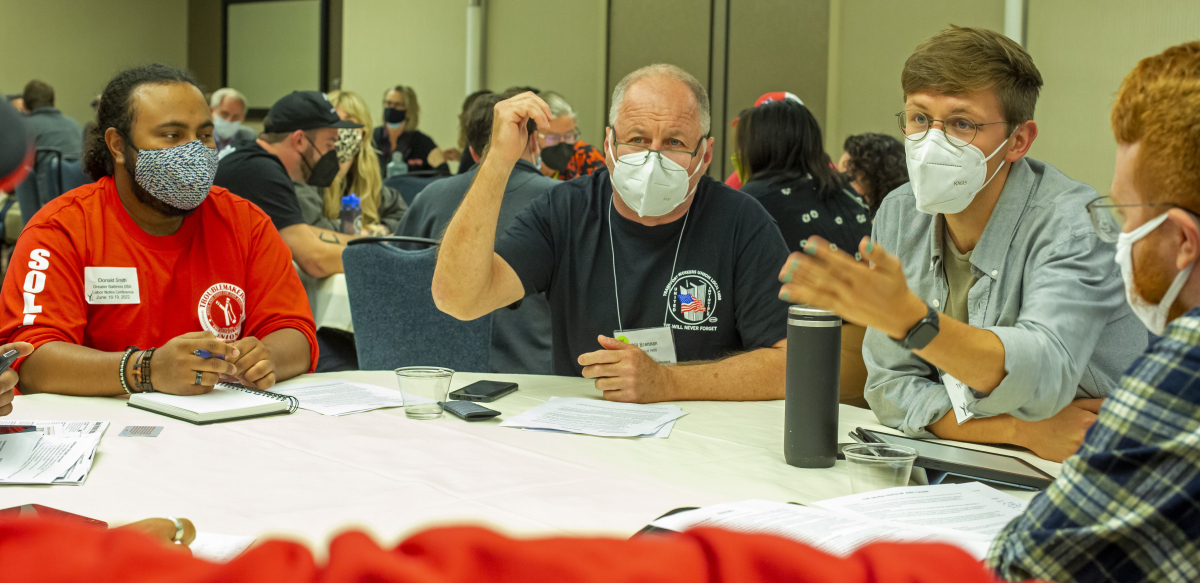 We're excited to announce that the next Labor Notes Conference will be April 19-21, 2024, in Chicago. Our last one was the biggest ever, drawing 4,000 workers—and the youngest ever, with lots of newly organized workers.
Who will be the surprising newcomers, the strike warriors, the newly elected reformers at the next conference in 2024? Stay tuned.
But if you can't wait that long, don't worry—neither can we. We'll have lots of events, in-person and online, over the next year and a half.
WORKER-LED DISCUSSIONS
"Where else will you find worker-led discussion and workshops with participants ranging from line cooks to rocket scientists, and folks from call center workers to coal miners learning from each other?"
That's how Adam Keller of the Valley Labor Report, Alabama's weekly union talk radio show, described the latest Labor Notes Troublemakers School, held October 15 in Montevallo, Alabama, a little ways south of Birmingham.
Among the 150 participants were Amazon workers who haven't stopped organizing at the warehouse in Bessemer and Warrior Met coal miners who are holding the line in the country's longest ongoing strike.
Another great Troublemakers School, October 8 in the Twin Cities, drew 250 people. Up next is New York City, November 19.
Next year we'll be organizing more Troublemakers Schools and trainings. Our online events continue year-round, including steward workshops, webinars, and Secrets of a Successful Organizer trainings. Keep up to date at labornotes.org/events.
Informal gatherings are worthwhile too. People revved up after the 2022 conference have organized Labor Notes get-togethers in several cities and industries, both in person and over Zoom.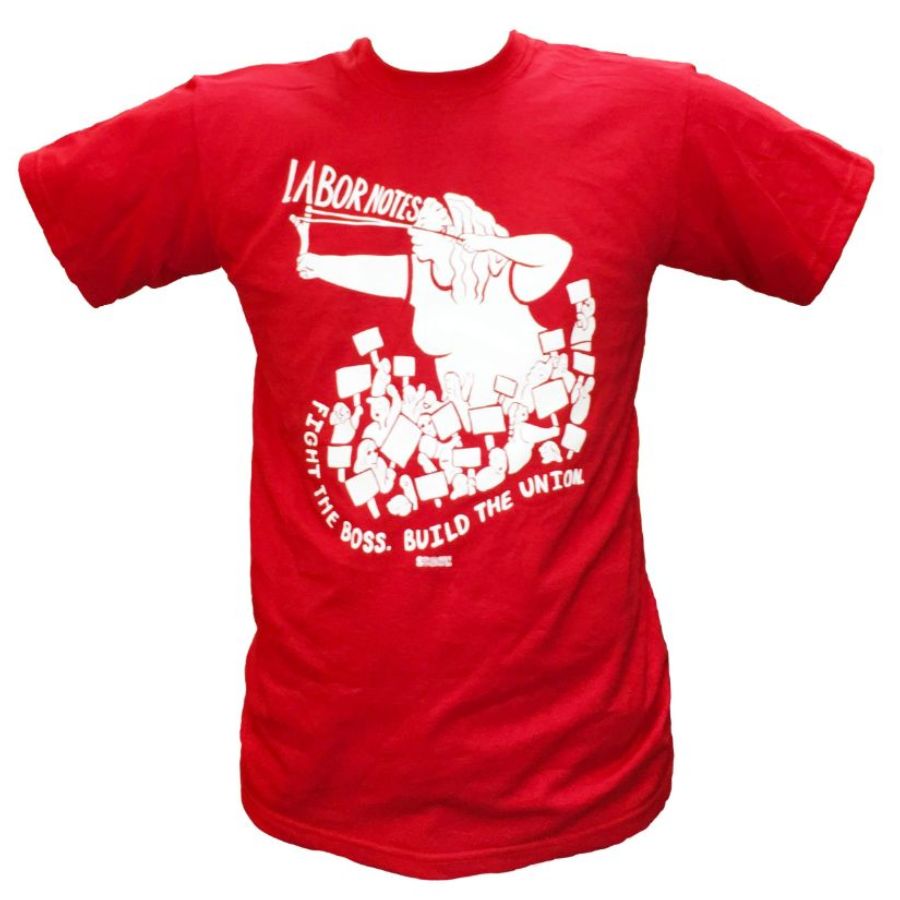 In D.C., for instance, 60 labor activists came out on a Saturday afternoon to a bar with a covered outdoor area. Three people from different unions spoke for a couple minutes each about what they're working on. And then there was time to hang out. Simple as that!
Contact Jonah Furman (jonah[at]labornotes[dot]org) to find out how to organize your own local get-together. Maybe a Troublemakers Union holiday party?
IT'S NOT A LOSS, IT'S AN ONGOING BATTLE
In mid-October, the Amazon Labor Union lost its election at a warehouse in Albany, New York, 406 to 206. It's a defeat for the burgeoning labor movement taking on the e-commerce giant.
But it's not unexpected. In fact, we should expect a lot more losses along the way as workers take up the David vs. Goliath battle to unionize some of the country's most powerful corporations.
From Amazon to Apple, GEICO to Home Depot, it's inspiring that workers are finally giving organizing a real go. (Here's hoping that the labor movement will tap into its enormous finances to back them.)
As ALU President Chris Smalls put it after the Albany vote, "When workers are empowered to take on a greedy uncaring company with a poor safety track record and a high churn rate of workers, it isn't a loss, it's an ongoing battle."
He's right. It's a loss every day workers go into work without a union to protect themselves. It's a win that workers are pushing to change that.
As Aaliyah put it: "If at first you don't succeed, dust yourself off and try again."