New York Home to Largest Troublemakers School Yet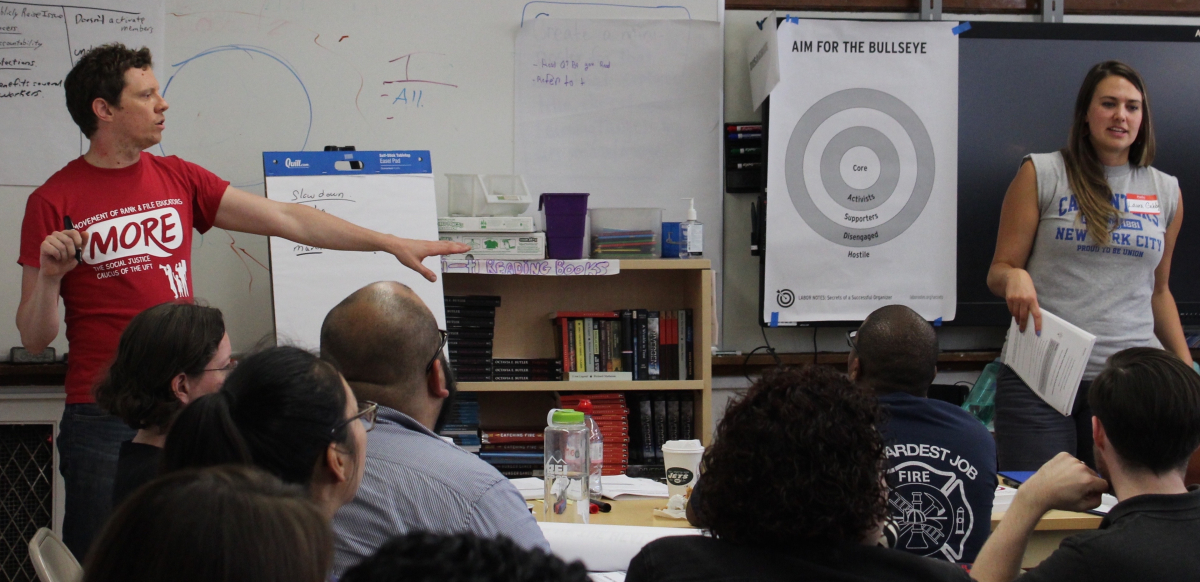 Taxi drivers, nurses, construction workers, teachers, UPS workers, musicians, Verizon line workers, journalists—you name it, they were there.
Four hundred troublemakers gathered September 29 in New York City for a full day of skill-building, education, and strategy discussions. Labor Notes has been hosting Troublemakers Schools around the country for years, but this one was the largest in our history.
UPS delivery driver Mark Cohen kicked off the day, explained why he and his co-workers are fighting so hard against the creation of a second tier—and how they're running a slate to change the direction of Teamsters Local 804, the largest UPS local in the Northeast.
Participants chose from 20 workshops, including "Assertive Grievance Handling," "Race and Labor: Let's Talk about It," and "Beating Back Bullying Bosses." A couple of hotel workers were so fired up after "Your Legal Rights on the Job" that they went home and printed out a detailed explanation of Weingarten rights to share the next morning with all their co-workers in the housekeeping department.
In a session on "The Militant History of New York City's Public Sector Unions," attendees hung on every word as retired postal worker Eleanor Bailey described what it was like to face down the federal government in 1970 in the largest wildcat strike in U.S. history.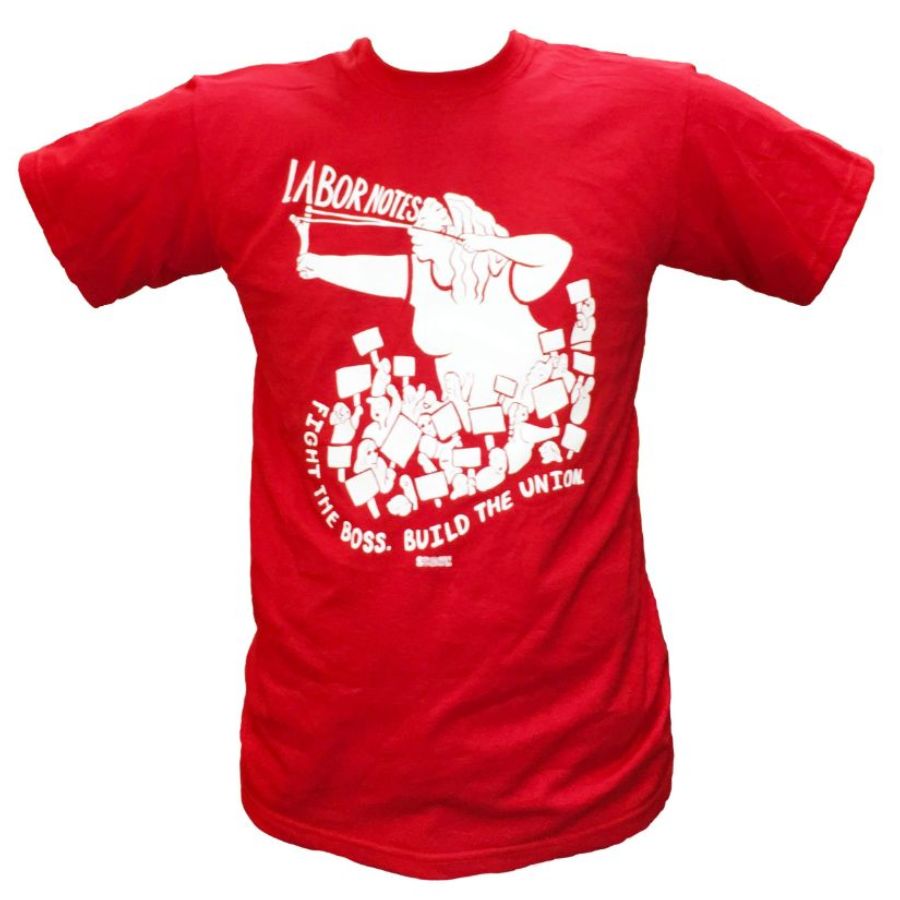 Three sisters from the building trades—Jewel Tolliver, Melissa Brown, and Laura Gabby—closed out the day on a high note. Their rousing account of the battle against the open shop at a massive Manhattan construction site brought the crowd to its feet.
We also heard dynamite speeches from teacher Jia Lee and cab driver Abraham Lobe. Check out videos of selected sessions on the Labor Notes Facebook page.
This could be you. Labor Notes is excited to plan more Troublemakers Schools around the country over the next year. Find updates at labornotes.org/events. Interested in hosting us in your city? Email training[at]labornotes[dot]org.
p.s. Our next big, can't-miss Labor Notes Conference will take place April 17-19, 2020 at the Hyatt Regency O'Hare in Chicago, Illinois. In the meantime, we're planning a series of events in 2019, when we'll be celebrating our 40th anniversary. Stay tuned!