Before It All Melts Away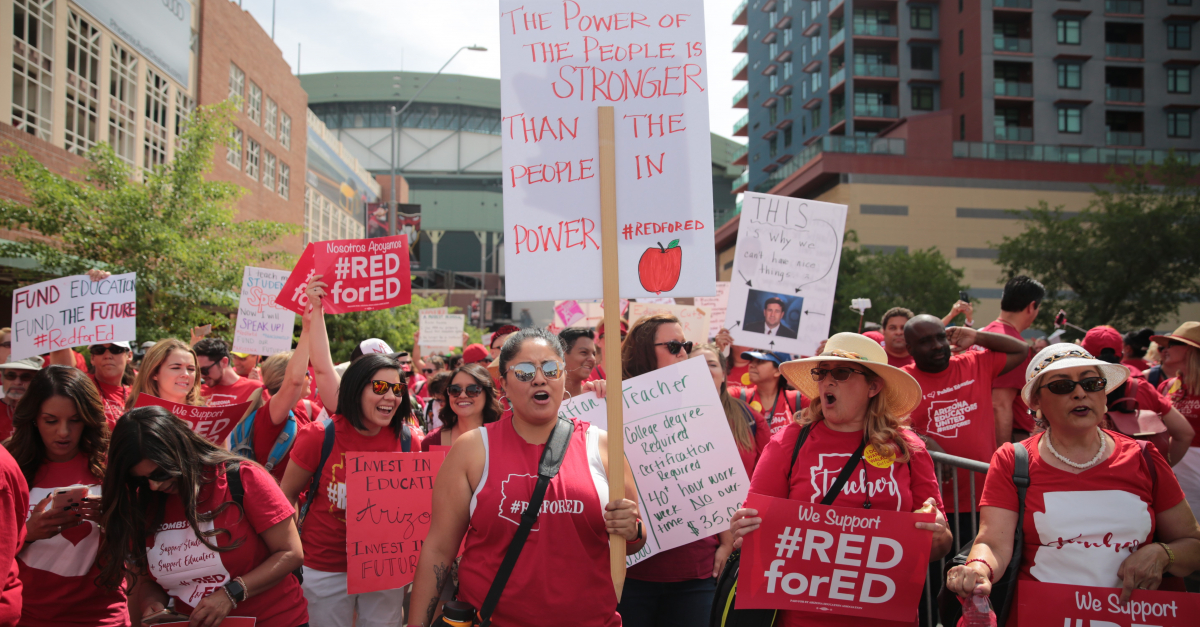 Will this spring's wave of teacher strikes lead to stronger unions? Not if their unions return to business as usual.
The motor force behind the strikes in West Virginia, Oklahoma, Kentucky, Arizona, Colorado, and North Carolina is teachers' deep frustration. Educators are feeling the pinch from decades of funding cuts that their unions have been unable to stop.
That's in part because many teacher unions operate in a legalistic fashion, selling services—professional development, liability insurance—as the basis for membership. They rely heavily on professional spokespeople to lobby legislators. (Spoiler alert: few pro-union laws result.)
Many state associations are run by their staffs. Rarely do they engage in meaningful fights at the school or district level. Annual lobby days mobilize a tiny fraction of members. Teachers and school support staff feel only loosely connected to the union.
So it's no wonder that much of the strike organizing has taken place outside official union structures, often through informal groups on Facebook.
THINK PAST NOVEMBER
The strikes temporarily gave the unions lobbying leverage. But it wasn't enough.
That's why teachers in West Virginia are still mobilizing to fix the state's public health insurance system, rather than just leaving it up to union officials, and Arizona teachers are hitting the streets to collect 150,000 signatures for a ballot initiative to fund education by taxing the rich.
Winning these righteous fights will require lobbying and electing sympathetic politicians. But those tactics won't be enough to shift the balance of power between teachers and the corporations that own their state governments.
Look what happened in Wisconsin after the 2011 uprising. When institutionally weak unions face off against well-funded Republican candidates, the results aren't pretty.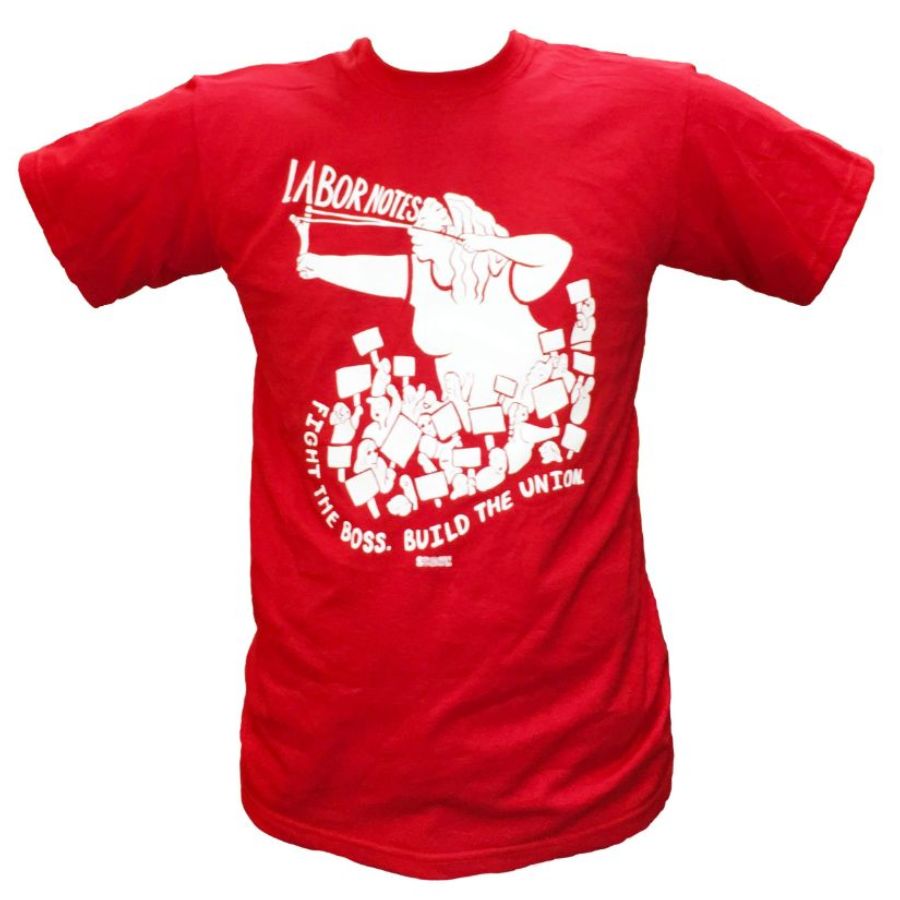 Mass mobilization is what gave teachers a dose of power this spring. But once everyone goes home, that power melts away. To gain ground they will have to show they can do it again, and again. Unions will need to establish a more consistent presence in the schools and community.
Otherwise, their candidates are likely to lose elections; their bills are likely to be defeated; and their campaign is likely to peter out in frustration.
To build a muscle, you have to use it. To organize better, organize more. Unions would be smart to put some energy into a different kind of fight: pushing local school districts to engage in collective bargaining.
REVIVE A CLASSIC
Can they do that? You bet. You'd hardly know it, but collective bargaining is legally permitted for teachers in many of these states.
The negotiable issues vary by state, but contracts could potentially limit class size, lock in wage scales and health benefits, limit standardized tests, define the evaluation and tenure process, and establish protections against arbitrary discipline.
Those issues are teachers' bread and butter. Yet not one school district in West Virginia has a union contract. In Oklahoma and Kentucky, only a handful do.
Louisville is one of the outliers. "We bargain planning time, prep, and all kinds of conditions that make teaching in the classroom manageable," says Tammy Berlin, vice president of the Jefferson County Education Association. And in a right-to-work state, her local maintains an impressive 93 percent membership rate.
A contract campaign is a great union workout. You get to identify, recruit, and develop rank-and-file leaders. You get to test your strength by mobilizing growing numbers in collective action. You get to deepen alliances with parents and students.
If 100 teacher locals did that this year, imagine how much further they'd be prepared to go in their next statewide uprising.