Starved of Funds, Famous Bilingual Program Is Failing—And Teachers May Strike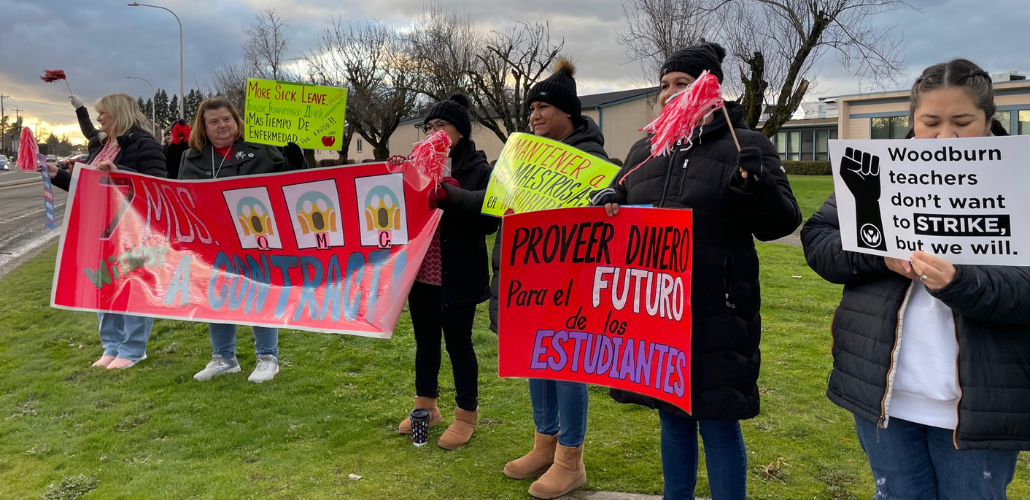 Twenty years ago, the small school district of Woodburn piloted Oregon's first K-12 district-wide dual-language program. It became a model for schools nationwide.
Yet while the district continues to proudly present itself as bilingual, in reality this program—along with the rest of the system—is failing.
Last week the Woodburn Education Association voted to authorize a potential strike, as teachers fight for better pay and caps on class sizes. So did the neighboring Silver Falls Education Association.
"We see the most issues with the dual-language program," said Misha Pfliger, a WEA rep and high school teacher. "It hasn't been supported or sustained as the district has promised. Lots of teachers are leaving. There are holes in curriculum and professional development, holes in retention of qualified staff.
"Recently there have been asks for single teachers to teach classes that would be taught in both languages—which is basically the work of two teachers."
PARENTS AND TEACHERS: IN SURVIVAL MODE
Woodburn is between Portland and Salem. Its population is 82 percent Latino, predominantly Spanish-speakers who work low-wage jobs.
"Most people are manual laborers, in agricultural work, nurseries, cleaning, customer services," says Kathia Ruiz, a fourth-grade elementary school teacher. "Sometimes there are two or three families living in one house. Sometimes mom or dad did not finish elementary school, so they cannot help with homework. Parents have to focus on putting a roof over their heads and food on the table. Many of them are in survival mode."
Many new teachers, too, do not earn enough to live independently and have to live with their families for years. Meanwhile they are often putting in long hours off the clock devising lesson plans and materials and grading.
"They keep expecting us to do more with less," says Ruiz. "We just get tired. They tell us on the airplanes that you need to put your oxygen mask on first—that also applies to mental health. How are we going to support students if we are not OK?"
This year alone, the district has lost 63 teachers, or 25 percent of the workforce.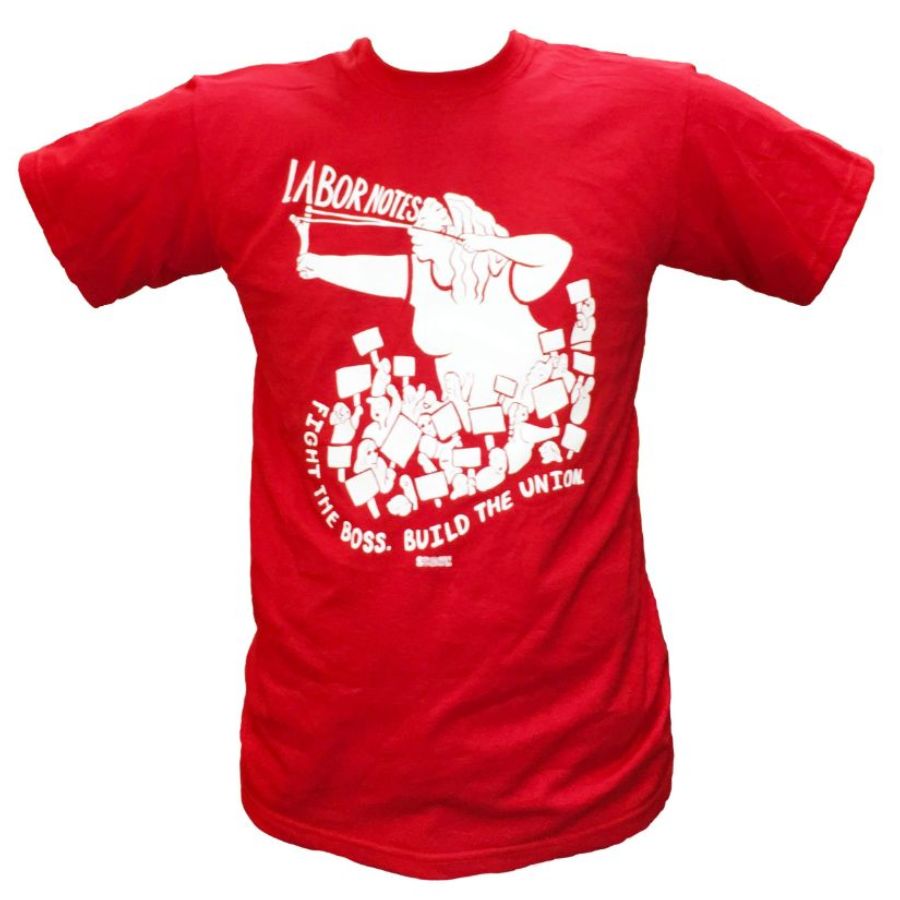 "I have never seen this many people leave mid-year," said WEA President Tony Salm, who has taught in the district for more than 20 years. "It's because of the workload and the way people feel treated and unsupported."
Between 2019 and 2022, 567,000 teachers left the profession nationwide. Instead of resolving the national teacher "shortage" by improving wages and working conditions or reducing higher education costs, administrators are pushing heavier workloads and even layoffs. As federal Covid relief for schools dries up, many districts are cutting budgets.
CROSS IT OUT AND SEND IT BACK
Bargaining in Woodburn began nine months ago. The union says the district had an intransigent attitude from the jump. "Guided by the Hungerford Law Firm, they have a philosophy of just say no. Cross it out and send it back," said Salm. The same firm guides bargaining strategies for districts across the state.
Despite the passage of Senate Bill 580 by the Oregon legislature in 2019, mandating that districts codify class sizes, in at least three Oregon school districts currently bargaining (Portland, Woodburn, and Silver Falls) the districts are refusing to discuss actual numbers. Instead, they are all following the same strategy of offering ambiguous classroom size "committees."
In Woodburn, the district opened negotiations offering a 2 percent annual wage increase. Meanwhile, workers discovered that top administrators had given themselves far bigger raises, ranging from 7 to 15.8 percent, increasing their salaries by between $9,000 and $20,000.
After they discovered this, "morale for all teachers was very low," said Ruiz. "Everyone felt offended and undervalued. People were like, 'Why am I even trying? Why am I even here?'"
Nevertheless, Woodburn teachers are standing their ground. The union has been holding community events to build support, virtually surveying members on important bargaining decisions, and engaging in open bargaining—broadcasting negotiations on Facebook Live as well as providing regular video updates. These tactics have fostered a strong sense of solidarity and common cause.
"The best way to prevent a strike is to prepare for one," says Salm.
But teachers are prepared to walk out if they have to. They have adorned classroom windows and building walls throughout the district with signs that put it simply (in two languages): "Woodburn teachers don't want to strike, but we will."
Tom Anderson is the pseudonym of an educator, a member of the rank-and-file group Oregon Educators United.