Everyone in the Plant Was a Temp—Until They All Joined the Union

At an auto parts plant in Avon, Ohio, all 60 workers were temps—until they threatened to strike.
The workers at Detroit Chassis, which opened last year, assemble axles for F-650 and F-750 trucks for Ford's nearby Ohio Assembly Plant. They make $9.50 to $11.50 an hour, and till now they've been employed by the temp agency Callos.
In April they demanded union recognition and voted to walk out. Detroit Chassis caved on the eve of their strike deadline, agreeing to recognize the union and make them all direct employees.
According to the Auto Workers (UAW), a strike at this plant could have halted production at the Ford factory within a day.
"I love doing my job," said Philadonna Wade, who's worked at the plant for 11 months. "But it's very physical. It's exhausting. You're flipping these heavy axles so that the axle's upright, and then you have to hoist the axles.
"My feet and legs kill me every night, and then my lower back and arms, shoulders, neck. Mostly my lower half of my body kills me. You think about it: 'How long am I going to be able to do this job?'"
SPONTANEOUS WALKOUT
Workers on the night shift did spontaneously walk out earlier in April. It happened after management tried to force them to work well past the time their shift was supposed to end—on a Saturday night, their sixth workday that week.
"Our supervisor had promised us we were going to get off after nine hours," Wade said, "but he wanted to keep us till 4:30 in the morning." They'd been working since 5:30 p.m.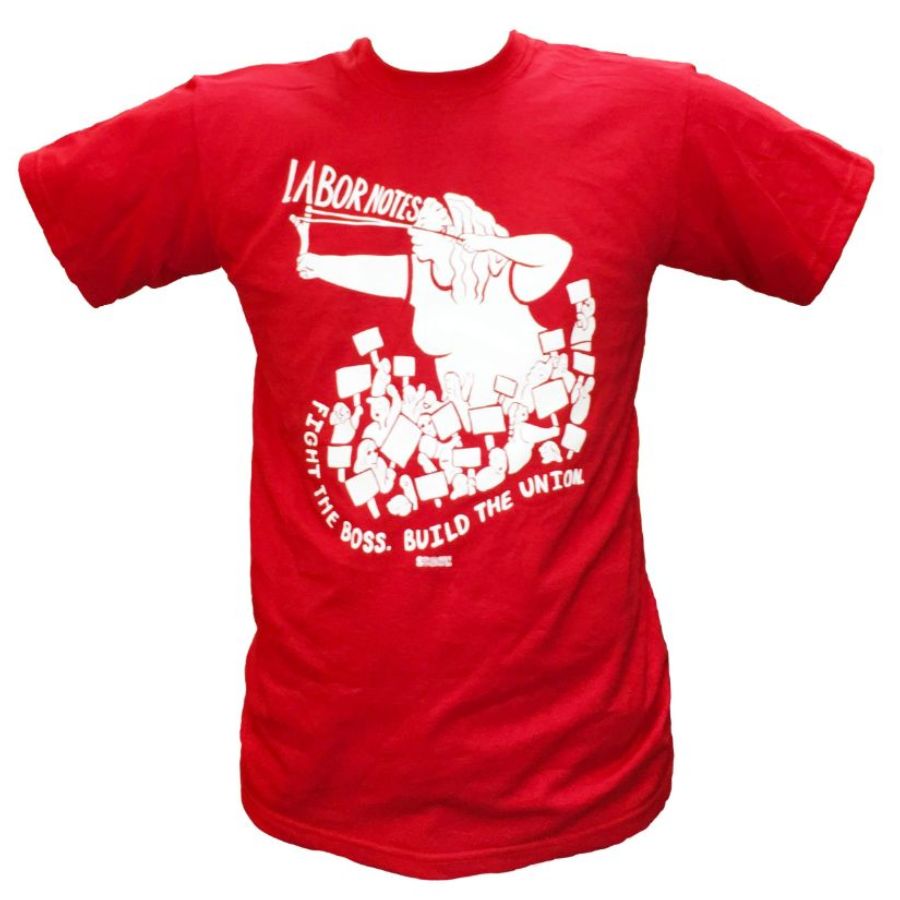 The workers simply refused. "We left at 2 in the morning," Wade said. "We were just beat. We were like, 'There's no way they can fire all of us.' A lot of people wanted to go out and go to a bar or something. Me, I just wanted to go home and finish folding my clothes."
The typical schedule is supposed to be four 10-hour days, Monday to Thursday, with occasional mandatory overtime on Friday. But that hasn't been the reality. Some weeks, workers could barely get enough hours. In April, the problem was the opposite—too much overtime. Workers were forced to come in on Saturdays.
"It's so crazy to not have a planned schedule," Wade said. She's a single mother with four kids. Pay is so low that she qualifies for food stamps and other public assistance.
"My daughter, she wants to do gymnastics, and I can't afford it," she said. "[My kids] wanted to sign up for after-school, but I don't have the money for that."
Now maybe she will. The new union's next step is campaigning for a first contract.
Read more: Just-in-time production gave serious potential power to Wade and her co-workers—and they flexed it. Today's manufacturing and distribution chains offer vast potential for organizing.
Read more: Every boss has a weak spot. (That's Secret #30 in Secrets of a Successful Organizer.) Here's how workers found their own pressure points in a sawmill, a furniture factory, a truck plant, and an industrial laundry.