Postmaster General Tries to Kill Saturday Delivery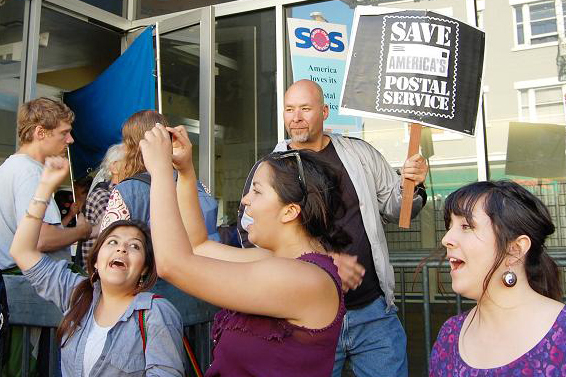 The Postmaster General startled postal workers today by announcing that letter delivery will drop to five days a week in August. Packages, but not letters, will still be delivered on Saturdays.
Postal workers heard the news from their managers early this morning.
"Everyone's been running up to me all morning really angry and scared, asking me what they can do," said Manhattan letter carrier and shop steward Frank Couget.
"My response is we need to fight," Couget said. He suggests workers should treat it as a lockout and show up to work as usual Saturday August 10, inviting community allies and news reporters along.
Postmaster General Patrick Donahoe has made no secret of his ambition to cut Saturday service, but it is not clear whether he has the legal authority to make the move without Congressional action. He acknowledged he expects a legal challenge.
The cut is supposed to save 45 million work hours and $2 billion per year. Yet Donahoe said this morning that he hopes not to cut the hours of any "non-career" employees because "they're young people. They need jobs."
Instead, he plans to cut back on career workers' overtime and offer them buyout incentives to retire—affecting 22,500 jobs altogether.
A growing share of postal work is already assigned to non-career employees, who work alongside career employees, doing the same work—but for much lower pay, and without health benefits, pensions, or even access to progressive discipline.
The one saving grace of these perma-temp positions is that they offer a way to accumulate seniority into a career position, Couget said. But cutting Saturday delivery further erodes the already dwindling chances that any career job opportunities will be available.
"This should be a wake-up call—for all the people in the community, and for the workers—that Donahoe has no qualms about destroying the post office," Chicago letter carrier Melissa Rakestraw said.
Obama Could Solve with Stroke of Pen
All four postal unions—the American Postal Workers, Letter Carriers, Rural Letter Carriers, and Mail Handlers—condemned the move. The Letter Carriers called for Donahoe's resignation.
But postal worker activists say that's not enough.
"The strategy of the unions all along has been lobbying Congress and having polite rallies," said New York mail handler John Dennie. "This strategy has failed."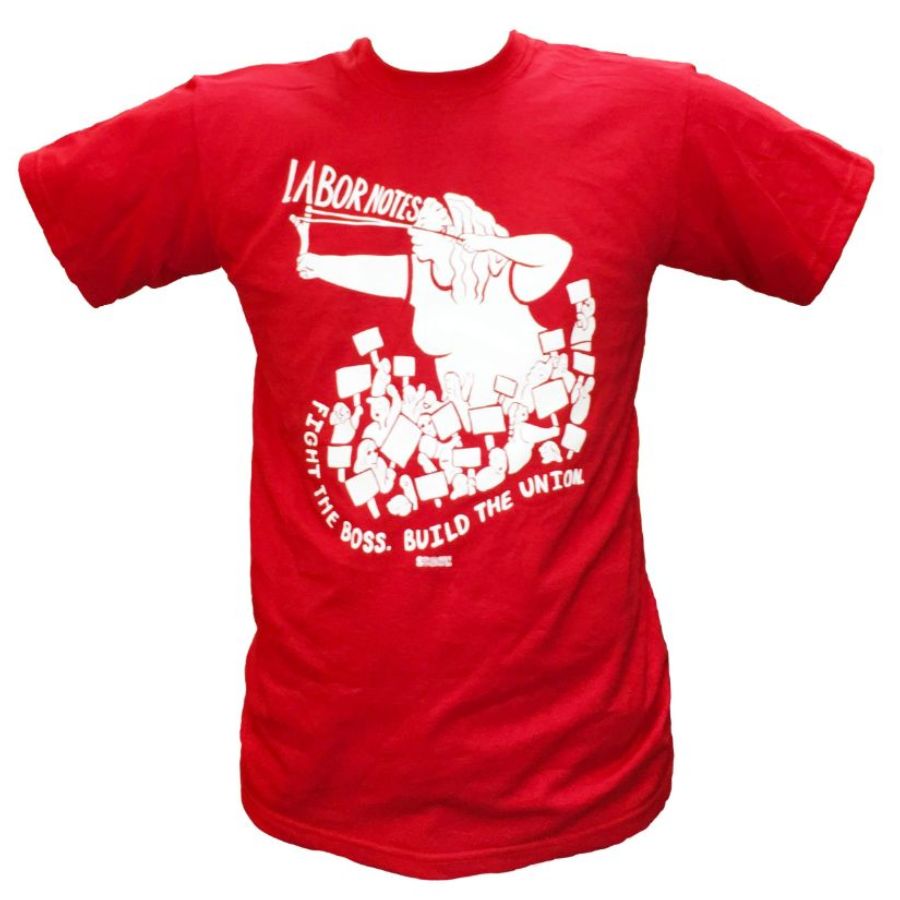 Communities and Postal Workers United (CPWU), a network of activists involved in grassroots fights against post office closings and other cuts, has been calling for a national, multi-union march in Washington, D.C.
Despite Donahoe's bemoaning of falling mail volumes in the Internet era, the major causes of USPS's financial troubles are simple accounting issues. In 2006 Congress required the Postal Service to prefund its retiree health benefits 75 years into the future—far beyond what other federal agencies or private companies do. Postal activists say the onerous requirement was meant to create a budget deficit, and thus opportunities to privatize profitable parts of the service. The Postal Service has also significantly overfunded its pensions, to the tune of billions of dollars.
So the unions call for Congress to repeal the prefunding mandate, and for President Obama to sign an executive order refunding the pension money, which would be enough to solve the immediate budget shortfall.
"[Obama] has the power to solve this crisis, at least for the short term, with the stroke of a pen," Couget said.
Whack-a-Mole Attacks
The cuts are part of a multi-pronged attack on the postal service, including closing or cutting back hours at rural post offices and closing processing plants where mail is sorted. In local fights where postal workers and community activists have gotten organized, they've been able to stop some of the cuts.
CPWU members have staged rallies, civil disobedience actions, and two hunger strikes on the National Mall to call attention to their demands.
"It's a whack-a-mole thing. If we are able to beat back an attack in one area, they just attack in a different area," Rakestraw said.
USPS is pushing to close 99 more mail processing plants and sell off another batch of historic post offices this spring. An attempt to privatize postal truck driver jobs has been thwarted, at least for now.
Dennie is organizing a rally in Staten Island this Saturday to oppose the plant closures. Another postal activist started an online petition to preserve six-day delivery, and CPWU is calling for a national day of action March 17.
Cuts to postal service are one facet of a broader attack on federal public services that also includes curtailed hours at Social Security Administration offices, now closing at noon on Wednesdays, over the objections of the Government Employees union members who work there.
Couget, who delivers mail to a Social Security office on his route, finds "elderly and developmentally disabled people wandering in front of the office, asking me for help," he said. "It breaks my heart."
Saving the postal service, he argues, will require a coalition that can inspire people with a vision of an expanded public sector. CPWU has proposed that post offices—sometimes the only public buildings in low-income and rural communities—could offer needed services like nonprofit banking, wire transfers, or ad-free email.
"Just defending from cuts isn't going to win this fight," Couget said. "We actually need to make the postal service an inspiring thing, something people think can improve their lives."