Ohio Auto Parts Workers Strike to Unionize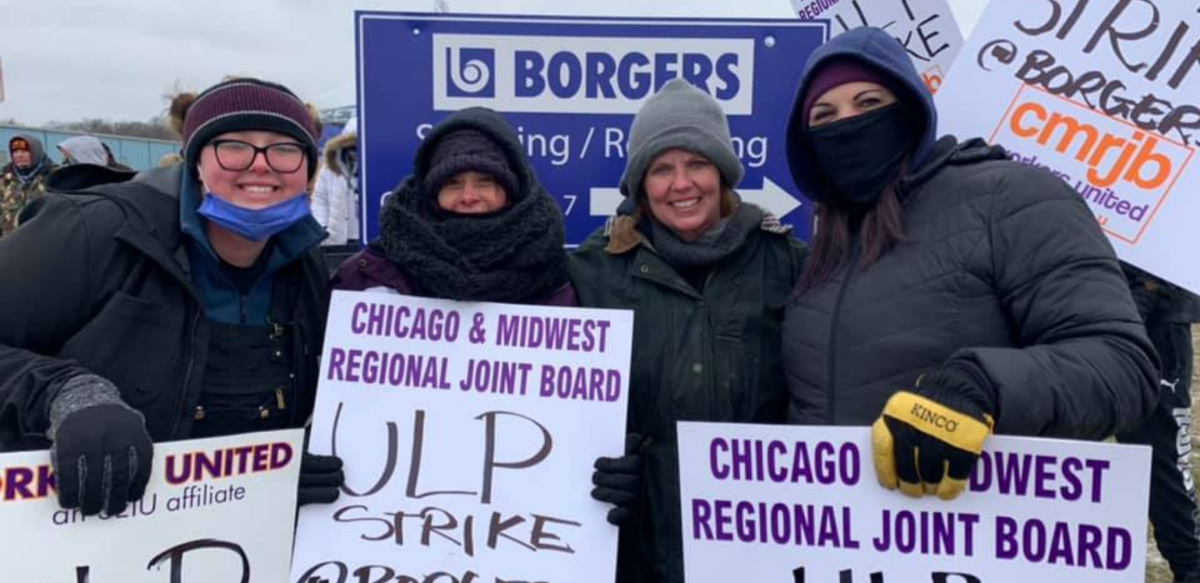 Update, April 29: After ending their strike on January 30, without having won union recognition, workers filed for a union authorization election with the National Labor Relations Board. Votes were tallied on April 28, and Borgers workers voted 87-76 against forming a union. In a statement, Workers United told workers the union "is just a phone call away, and ready to fight alongside you again in the future if there is sufficient interest."—Eds.
Workers at an auto parts factory in Norwalk, Ohio, are reviving a classic tactic—they're eight days into a walkout to demand that their employer recognize their union.
The strikers work for Borgers, a German-owned Tier 1 auto parts supplier, meaning they supply parts directly to auto manufacturers. The factory produces wheel well and trunk liners for companies like General Motors, Ford, Volvo, BMW, and Tesla.
An overwhelming majority, 170 workers, signed union cards with the SEIU affiliate Workers United and demanded recognition—but the company ignored them. So on January 21, they walked out.
Norwalk, west of Cleveland and south of Detroit, has been hit hard by deindustrialization and plant closings. The Borgers facility sits across the street from a former Janesville Acoustics plant that closed in 2013, where hundreds of workers were members of Workers United.
'I'VE NEVER BEEN TREATED SO BADLY'
The Borgers strikers describe a workplace rife with sexual harassment, racism, safety problems, and arbitrary management decisions.
Tiffany Slagle works as a quality technician, checking that parts are up to standard and that machines are operating properly. "I've never been treated so badly in my life," Slagle said. "People grabbing at me, pulling my hair. Nothing happens to them because they're close to management."
Supervisors and those close to them also wield the power of job advancement. "If you're a woman, your only shot for getting an improvement is to get involved with a supervisor," said Joe Krout, a material handler and forklift driver. He said the "good old boys culture" allows endemic racism and sexual harassment to continue.
Jacob Gonzales works on Felt Line 1 as a forklift driver. His first day on the job, a supervisor asked if he should refer to Gonzales as one racial slur or another. "I was taken aback," said Gonzales. "I was afraid for my job. Was this how it was going to be? This guy's been there for five years."
ARBITRARY WAGE RATES
Workers say that safety issues aren't taken seriously in the facility. Gonzales talked about a time one of his co-workers lost the tip of his finger in an accident.
"In the immediate aftermath, management started making jokes, snickering," said Gonzales. "This guy just lost a portion of his body, hadn't even been taken to the hospital yet, and they were saying, 'Well I guess he won't be picking his nose with that finger.'"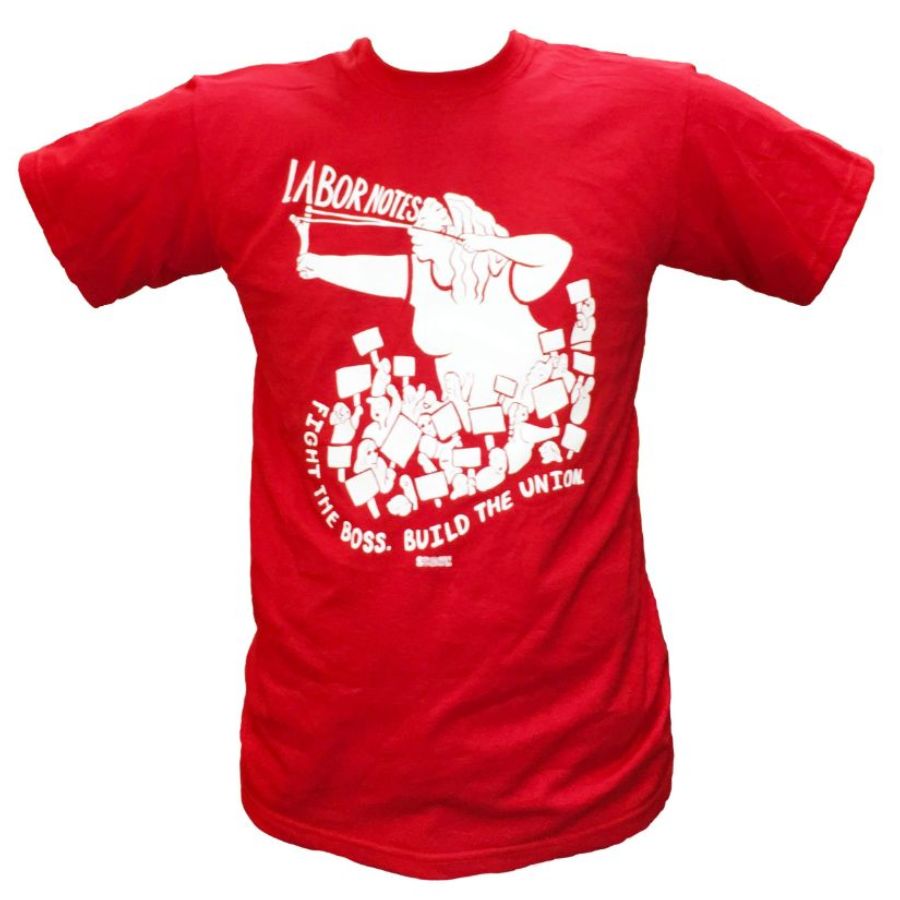 The strikers say their wages are far too low for the work that they do, and are arbitrary. Wages and pay increases are merit-based, which in practice means they are inconsistent and based on favoritism.
Krout makes $14.50 per hour—higher than most. Some workers get as little as $13. He previously earned $19 an hour as a forklift driver in a nearby unionized factory, and said he doesn't know of anywhere else nearby that pays forklift drivers less than $15. "The biggest things I want to see would be a living wage, and a fair and transparent bidding process to move up," said Krout.
Workers want a fair chance at advancement, and think that a big international company like Borgers can afford it. Said Slagle: "They can afford to pay rent-a-cops to sit out here and watch us on the picket line, but can't give us a wage increase?"
Borgers workers in Germany are members of I.G. Metall. Ohio strikers have been in contact with their German counterparts. "In Germany, all their plants are unionized," Gonzales said. "We don't want to be considered second-class employees at Borgers."
STRIKING JUST IN TIME
Striking for union recognition was a popular tactic during the U.S. labor movement's growth spurt in the private sector during the 1930s-40s, and again in the public sector unionization wave of the 1970s. It's far less common now. Most unions either use the National Labor Relations Board election process or find ways to put pressure—short of a strike—on an employer to voluntarily recognize the union.
Recognition strikes are most effective when workers have significant leverage over their employer. Much of the auto industry operates on a "just-in-time" model for parts delivery: big manufacturers get and make parts as they need them, rather than sitting on huge stockpiles. Workers at a Chrysler supplier in Toledo, Ohio, in 2014 used this leverage to win a recognition strike.
During the strike, the company has continued to operate at a reduced capacity, using a combination of workers who crossed the picket line and temps. But workers believe they're affecting production.
"Since the strike, the quality of the parts has gone down," said Slagle. "Their production is lower because they have people going back through parts [to check for mistakes]."
Krout expects the company to start incurring fines from automakers for falling behind on parts orders. "The impact on production has been significant," he said. "Certain high-volume production cells are depleted entirely." Much of what the Borgers workers produce goes to big General Motors facilities: Spring Hill in Tennessee; CAMI in Ontario, Canada; and Ramos Arizpe in Northern Mexico.
Strikers hope that the presence on the picket line of the high-skilled maintenance workers—responsible for keeping the finicky machines running—will slow down production even further.
"Our hopes are still high," said Slagle. "The company is hard-headed and they're not budging, but they've got some good workers out here who they can't replace."