Viewpoint: Pro-Labor Candidates Are Upending New York Politics—But Where Are the Unions?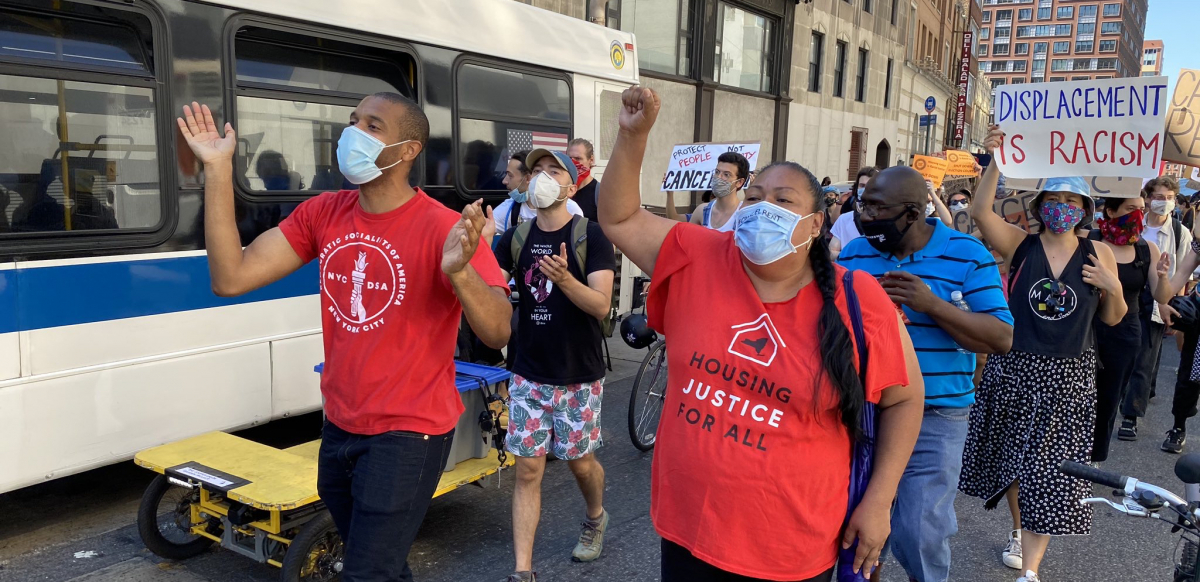 At a candidate forum in Central Brooklyn for a New York state senate race, the moderator asked a simple yes or no question: "Do you support charter schools?"
It was no surprise that public school teacher, union member, and democratic socialist Jabari Brisport answered with a terse "nope"—unions rightly see charters as an effort to privatize and deunionize the teaching profession.
It's also sadly not much of a surprise that his opponent, sitting Democratic Assemblywoman Tremaine Wright, answered with a "yes." Charter schools are backed by deep-pocketed corporate interests, many of them major donors to the Democratic establishment. During the primary campaign, Wright received $7,500 from Democrats for Education Reform, a pro-charter group funded by the likes of Walmart heiress Alice Walton and hedge fund titan Dan Loeb.
The real surprise is that the statewide teachers union (NYSUT), which is largely controlled by its New York City local, the United Federation of Teachers (UFT), decided to endorse Assemblywoman Wright, the candidate who explicitly opposes the union's own legislative agenda, over one of its own members.
Brisport still won the Democratic primary for the 25th senate district convincingly—without his union's support—even defeating Assemblywoman Wright in her own assembly district. And he's hardly the only example of a pro-labor candidate winning without official labor support.
In district after district across New York City, after the mail-in ballots were finally counted in late July, it became clear that progressive, socialist, and pro-labor candidates like Brisport had triumphed over establishment picks in the Democratic primaries—which are in effect general elections in a city where more than two-thirds of voters are registered Democrats.
But the unions whose names are supposed to be synonymous with political power in New York State—Service Employees (SEIU) 1199, SEIU 32BJ, the UFT, and AFSCME District Council 37—failed to back even a single candidate who opposed the Democratic establishment.
If the public is backing pro-labor candidates, why are the unions nowhere to be found?
A 'BLOODBATH' FOR THE ESTABLISHMENT
Take Phara Souffrant Forrest, a first-time candidate, union nurse, and tenant activist running for state assembly in a Crown Heights district overlapping with Brisport's.
Souffrant Forrest didn't receive a single union endorsement. She even got the cold shoulder from her own union, the otherwise progressive New York State Nurses Association (NYSNA)—but she triumphed over the establishment incumbent by more than 10 percent of the vote.
In all, six incumbent state assembly members lost to challengers. Souffrant Forrest ran on a bold labor platform—pledging to end at-will employment, restore the right to strike to public sector workers, and extend unionization rights to gig workers. Another democratic socialist, Zohran Mamdani, triumphed over an incumbent who received support from low-wage gig economy employers UBER and Lyft. Another victorious challenger, Emily Gallagher, ran against Assemblymember Joe Lentol, who was Airbnb's champion in Albany—and a particular foe of the powerful unions in the hotel industry.
Add to these upsets the progressive victories in several open seats like Brisport's, and the victory of progressive public school principal Jamaal Bowman over veteran moderate Democratic Congressman Eliot Engel, and you have what some Democratic insiders are calling a "bloodbath" for the establishment, and a triumph for working people.
Bowman received only three union endorsements; Brisport received only two. UNITE HERE Local 100, a union of food service workers, became the only local in the entire state to back even a single one of the six victorious assembly challengers when it endorsed Mamdani.
While unions have missed out on the leftward shift going on in New York politics, union members are not staying on the sidelines. After NYSUT backed Wright, teachers in the Movement of Rank-and-File Educators caucus and the loose network of teachers that had coalesced as "Educators for Bernie" mobilized where their union wouldn't.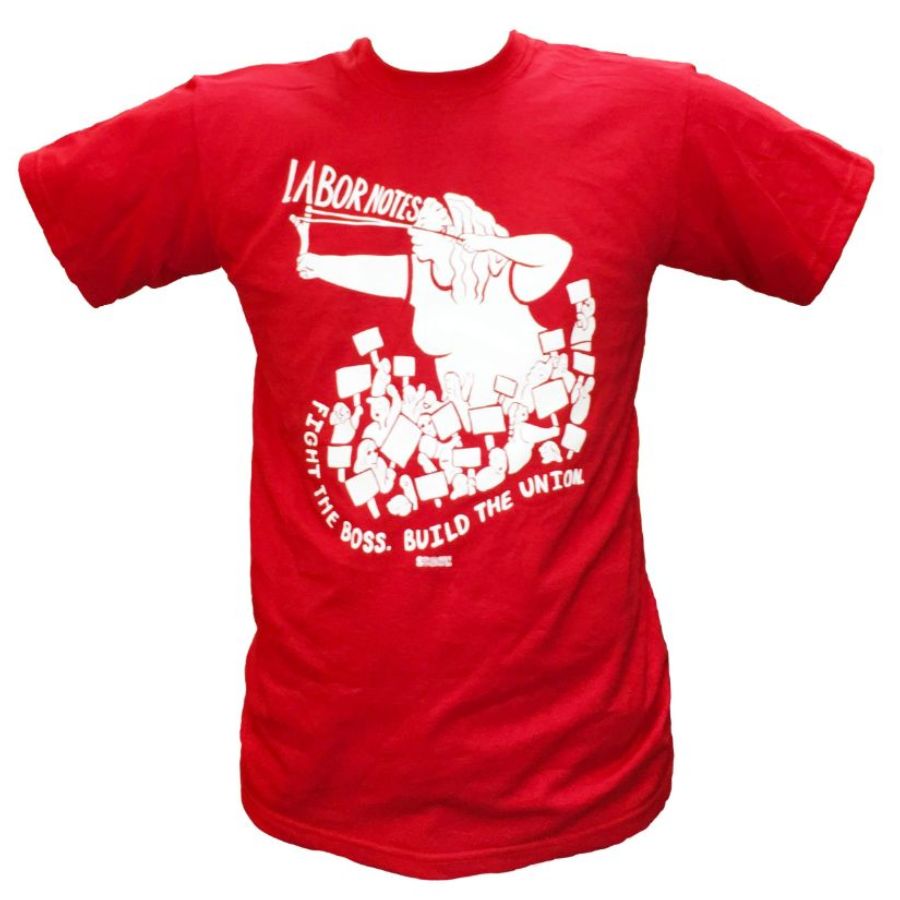 Under the banner "Educators for Jabari," teachers organized volunteer shifts to make phone calls for Brisport, and made a similar effort for Bowman. Members of the Democratic Socialists of America's labor branch organized phone banks and fundraisers for rank-and-file union members to support many of the insurgent candidates. Transport Workers Local 100 Fight Back, a small reform caucus in the subway workers' union, organized a forum for members to meet the candidates—the type of minimal member engagement that one might expect every union to do, but which remains all too rare.
THE CONTEXT
Unions everywhere face a great deal of pressure not to break ranks with the Democratic establishment in their endorsements. In New York that pressure is compounded by Governor Andrew Cuomo, a notoriously vindictive figure who has extraordinary power over the state budget and is not afraid to use it to threaten individuals and organizations who step outside his political good graces.
In 2018, it seemed as if Cuomo's hold over labor's political direction might be breaking down. When Alexandria Ocasio-Cortez won her June upset against senior Congressman Joe Crowley —without a single union endorsement—it sent shock waves through New York politics.
At that time Cuomo was working with a group of conservative Democrats known as the Independent Democratic Caucus (IDC), who were voting to keep Republicans in control of the state senate to stall progressive legislation. AOC's upset win gave at least a few unions the confidence to join the challenge to these renegade Democrats.
In the primary elections a few months later, six progressive challengers backed by the Working Families Party won their races with the backing of SEIU 32BJ, the Communications Workers, and NYSNA, defeating the IDC and turning the state government fully blue. In the same election, several unions endorsed for state senate democratic socialist Julia Salazar, who also won an upset victory against a conservative Democratic opponent who was not part of the IDC.
These victories removed the obstacles blocking a wave of progressive legislation. Major progress followed, with important bills passed on criminal justice, tenant rights, and climate policy. A long-awaited bill establishing union rights for farmworkers finally passed.
This new generation of elected officials has shown that they are often willing to go beyond standard boilerplate about supporting workers' rights. For example, Senator Salazar personally interrupted an anti-union captive audience meeting, to support moving company workers attempting to form a union in her district.
But as COVID-19 decimates New York State's budget this year, Cuomo is overseeing deep cuts and so far, refusing to even consider taxes on the wealthy. With unions facing mass layoffs in the face of austerity administered by a unified Democratic government, it's clear that just having a positive relationship with the Democratic leadership is not enough. Moving forward, unions need a way to express their independent political interests that isn't constrained by the party leadership, and progressive primary challengers offer the surest opportunity to do that.
DOING POLITICS DIFFERENTLY
Unfortunately, most unions still have as their top priority retaining good relations with and access to the existing political establishment in Albany or City Hall. And most unions view this type of access—being able to get legislators on the phone—as the measure of their political power.
But in a moment when grassroots candidates are upending the establishment (witness St. Louis Black Lives Matter activist Cori Bush's victory over 10-term Congressman Lacy Clay on Tuesday), unions should embrace the idea that their power—in politics as on the shop floor—comes from members getting organized and acting collectively to improve their own lives. If you can do that, the legislators will be the ones trying to get your union on the phone!
Now is the time to encourage members to run for office themselves; to support those who do; to open up endorsement decisions to a member vote; and to endorse the candidates who can speak compellingly to working people and engage them in their campaigns.
If this year's results are any indication, unions should worry less about their relationships with a political establishment that just keeps losing, and instead embrace the opportunity to elect working class people with a bold pro-worker agenda. And if your union isn't there yet, don't let that stop you. You can talk to your coworkers about the working class progressive campaigns in your area and get involved, no matter where your union stands.
Sam Lewis is an organizer with a public sector union and a member of the New York City chapter of the Democratic Socialists of America.