Strike by Drivers Disrupts Uber Launch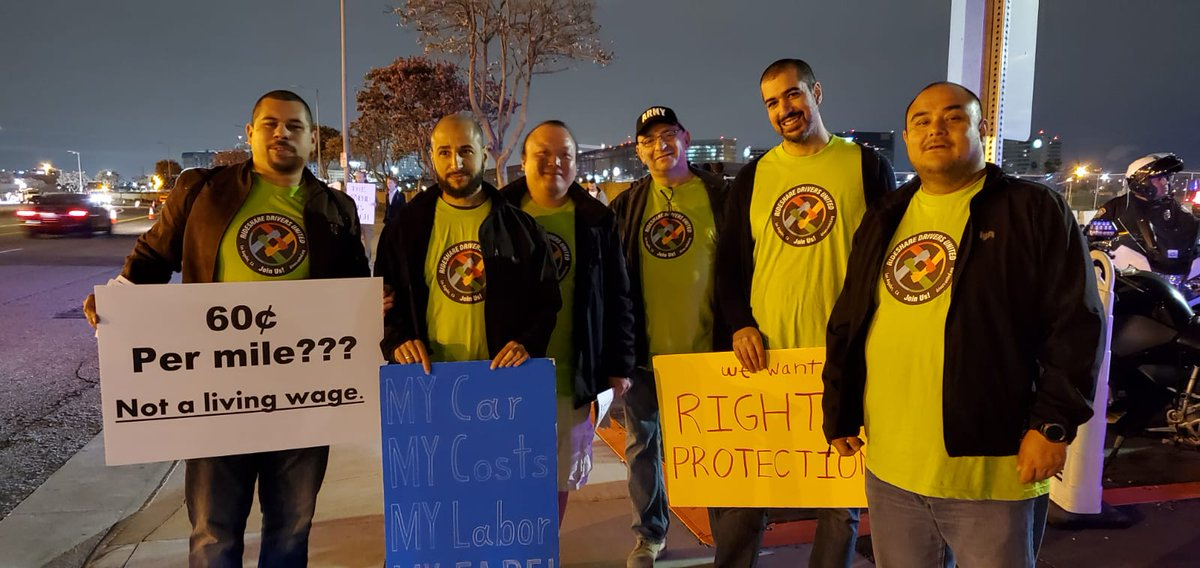 Rideshare drivers around the world rallied and struck May 8, the day Uber went public. Joined by unions in London and in Melbourne, Australia, drivers from at least 12 U.S. cities participated in the first globally coordinated protest against rideshare companies Uber and Lyft.
During the strike, Lyft's stock dropped to its lowest value since going public. Uber's stock market launch (known as an initial public offering, or IPO) lost more value in its first day than any other in U.S. history.
Meanwhile the rideshare drivers whose work has made these massive wealth grabs possible have seen their income going down for years. Enticed by misleading promises, many bought expensive new vehicles that became millstones around their necks. Drivers are striking back.
STARTED IN L.A.
The first group to call for a strike to line up with Uber's IPO was Rideshare Drivers United, an independent organization based in Los Angeles.
Drivers formed RDU last year in response to repeated pay cuts. They are demanding minimum pay rates, just cause provisions for termination similar to those in most union contracts, and a 10 percent cap on the commission that the companies take out of their fares.
Uber claims that it takes no more than 25 percent commission; Lyft takes 20. But since both apps charge riders additional fees that go straight to the companies, and pay drivers only a small flat bonus on their lucrative "surge" pricing, drivers effectively make much less than the 75 to 80 percent that the companies claim to pay.
Drivers and supporters rallied and picketed throughout the day at Los Angeles International Airport. RDU called for drivers to turn off their apps for 24 hours.
This wasn't the first rideshare driver action to hit L.A. On March 25, RDU called for a 25-hour strike over a 25 percent decrease in the mileage rate paid to drivers. Their action drew attention from media and other driver organizations, paving the way for the coordinated efforts the day of Uber's IPO.
After calling for a strike, RDU reached out to similar groups in other cities. Rideshare drivers in California's Bay Area have been organizing with Gig Workers Rising (GWR), which is backed by a local community organization.
SPREAD TO THE BAY
Mileage and minute rates vary from city to city. But in the Bay Area, due to ever-lower rates and changes in the payout structures at both Lyft and Uber, many drivers are making dramatically less than when they started.
Mostafa Maklad, an Uber driver in San Francisco who organizes with GWR, said it now takes him 70-80 hours to earn the same amount he made in 30-40 hours four years ago.
This is part of the business model for rideshare companies. They attract drivers with high pay rates and riders with low prices, both subsidized by enormous venture capital funding.
Once the company has a foothold in the market and drivers have quit other jobs and gotten themselves on the hook for expensive vehicle leases, the companies begin to lower pay rates and raise fares. Many drivers are stuck trying to pay off vehicle debt with ever smaller paychecks.
Last year GWR drivers went as a delegation to Uber's headquarters to deliver a letter about their plight, addressed to the CEO. Management sent out a security guard who told them to send an email.
The stark inequality in the Bay Area, home of both Uber and Lyft, exacerbates an already debilitating situation for drivers.
"When [the new Uber CEO] goes to sleep in his $17 million mansion, drivers are forced to sleep in their cars," said Maklad.
CHICAGOLAND GRASSROOTS
The group in Chicago didn't call for a strike, but did call for drivers to picket city hall, targeting the mayor-elect to carry out promised changes within her first 100 days in office.
Last summer, drivers there started an independent group not sponsored by any union or worker center, called Chicago Rideshare Advocates.
CRA "started out with three upset people, worried about the flat surge" that Lyft was piloting for drivers, said Uber driver Barbara Lloyd.
Drawing on their Facebook connections to many other Chicagoland drivers, they called a first meeting. Fifty drivers showed up.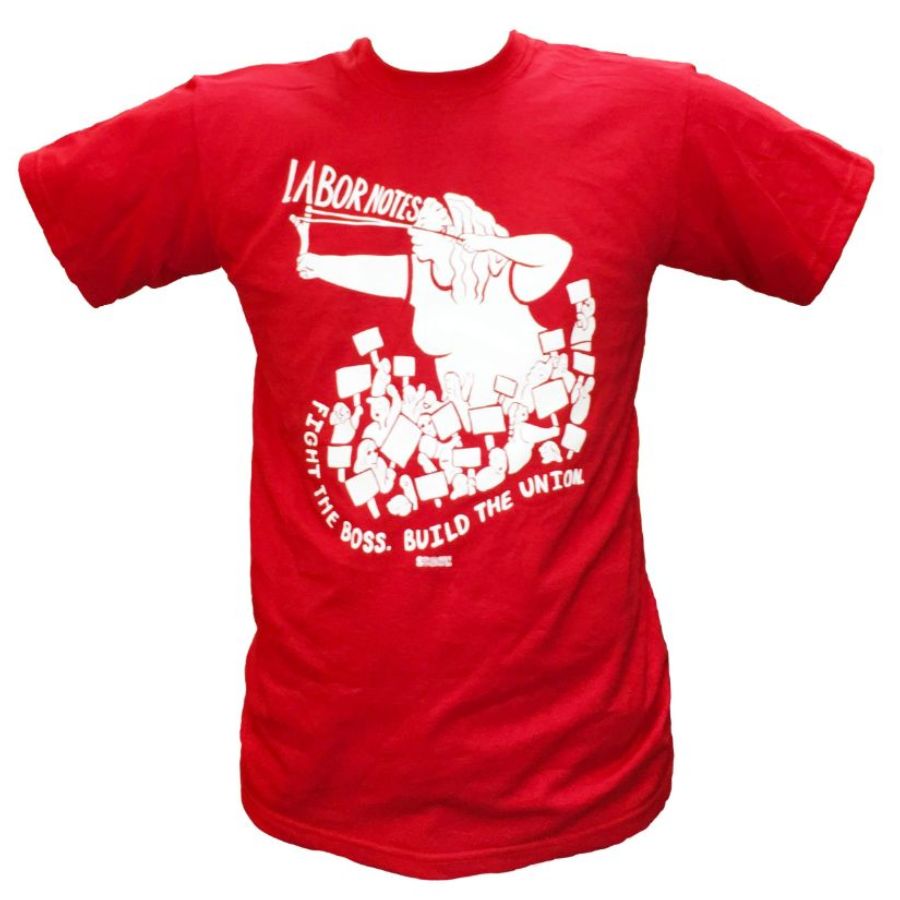 The group's first action took place in the rideshare drivers' lot at O'Hare Airport. Activists got around 200 of the 300 drivers in the lot to shut off their apps to protest the changes to surge pricing.
Another concern is declining standards as more drivers flood into the apps and it becomes more difficult to consistently find passengers.
During Chicago's mayoral primary, rideshare drivers spoke up at candidate town halls about the problems they're facing and the legislative changes they want. They met with then-candidate Lori Lightfoot, now mayor, who promised to enact two pieces of legislation put forward jointly by CRA and the AFSCME affiliate Cab Drivers United.
One bill would restrict temporary influxes of rideshare drivers from other states. Currently, out-of-state drivers can commute to Chicago for peak rider times—like music festivals—and simply turn on their apps. The other would put a moratorium on new licenses for rideshare drivers.
In April, CRA organized a slowdown, or "slow roll" in trucker lingo, to snarl traffic on the highway leading to O'Hare. (News coverage of this action put CRA on RDU's radar.)
Later that month, drivers rallied inside the airport terminals as Lyft was going public—a step that made the company's high-level officials "instant millionaires," Lloyd said.
Meanwhile, she said, drivers are "one flat tire, one broken tie rod, away from homelessness."
COMPETING GROUPS IN NYC
In New York City on May 8, two drivers' organizations held competing actions.
The New York Taxi Workers Alliance held a two-hour strike during the morning rush hour, followed by an afternoon protest at Uber's New York headquarters.
According to NYTWA Director Bhairavi Desai, the group pulled these actions together in a matter of days as the groundswell from L.A. grew.
When he started driving for Uber in 2013, Inder Parmar used to make $37 per hour. Now he makes $9.80 and drives 70-80 hours a week. He's also an activist with NYTWA.
It's hard to measure how many drivers participated in the strike. But NYTWA member Bigu Haider showed a screenshot of the Uber app taken at 8 a.m. that day in Manhattan. There were no cars on the screen, and there was a 220 percent premium on regular fares. Uber uses this surge pricing scheme to attract more drivers when there aren't enough on the road to meet demand.
The Independent Drivers Guild, a competing organization for rideshare drivers in New York, held its own actions the same day but did not call for workers to strike.
IDG announced its own rally at Uber headquarters, during the same time as the NYTWA strike. Drivers associated with IDG also organized a slowdown protest across the Brooklyn Bridge.
Asked why IDG wouldn't be participating in the strike, Executive Director Brendan Sexton said, "We're standing in solidarity with striking workers all across this nation, which has now become a big global action, to demand a livable wage." But, he said, "they're fighting for what we have, for what we've won." The New York City Council passed legislation at the end of 2018 that requires drivers to receive a minimum wage of $17.22 per hour after expenses.
IDG, a project of the Machinists union, has a complicated relationship with Uber.
Although the deal is secret, IDG has discussed parts of it in response to repeated questions from journalists. We do know that IDG receives funding from Uber in exchange for giving up the right to challenge drivers' status as independent contractors.
The deal also includes a no-strike clause.
As far as we know, IDG is the only organization that has this type of relationship with Uber.