Teachers' Union-Management Collaboration Fails To Prevent Mass Firings in Providence
Exactly 1,926 pink slips will soon make their way to the homes of Providence's public school teachers. That's one termination notice for every teacher in the system.
The city's new mayor, Angel Taveras, announced the unprecedented mass firings Tuesday evening in a move Providence Teachers Union (PTU) President Steve Smith called "a back-door Wisconsin."
Rhode Island law requires teachers be notified of any potential layoffs or dismissals for the next school year prior to March 1. The mayor's office is claiming the impending deadline forced the issue.
Mayoral spokeswoman Melissa Withers said district-wide termination notices are necessary to achieve "maximum flexibility" as the mayor scrambles to deal with the city's projected $80 million budget deficit. Withers said the decision "is about how many teachers can we afford next year. This is not a referendum on teacher quality."
American Federation of Teachers President Randi Weingarten called the city's move to fire an entire school district of teachers "shocking" in a statement Friday.
The shock of the matter is less that Providence would dismiss so many teachers—the district sends out hundreds of layoff notices every year, most of which are rescinded. It's more that the PTU has been one of the foremost advocates of the "collaborative" approach to labor-management relations. For the past two years, union leadership and schools Superintendent Tom Brady have been bosom buddies. They've been working with a "school transformation model" that ties union and management together.
The PTU was the first teachers union in the state to sign onto Rhode Island's Race to the Top grant proposal. The Race to the Top competition doled out billions to states that enacted sweeping changes to spread charter schools and undercut union power—and a well-rounded curriculum—by linking pay to test scores.
Rhode Island came in fifth place in the competition, thanks to "collaborative" support from teachers unions and the legislature's vote to overturn the cap on charter schools—just what the Department of Education ordered. Rhode Island will get up to $75 million from the program.
Just a week before the mass firing, the Providence schools were featured at Education Secretary Arne Duncan's "Labor-Management Collaboration Conference" in Denver. Duncan praised "groundbreaking" collaborations in a speech to educators and administrators there.
But it appears the union's appetite for collaboration is waning. Or perhaps it doesn't taste as sweet when paired with 1,900 termination notices. Frank Flynn, president of the Rhode Island Federation of Teachers, has said his union is considering legal action against the district.
After a Thursday meeting between teachers and the superintendent, teacher Alison Deitch told the Providence Journal that she thinks the move is an attack on teachers' seniority. "When they do rescind [the dismissal notices], from what I understand, there is no seniority," she said. "If you've been a teacher for 30 years, good luck."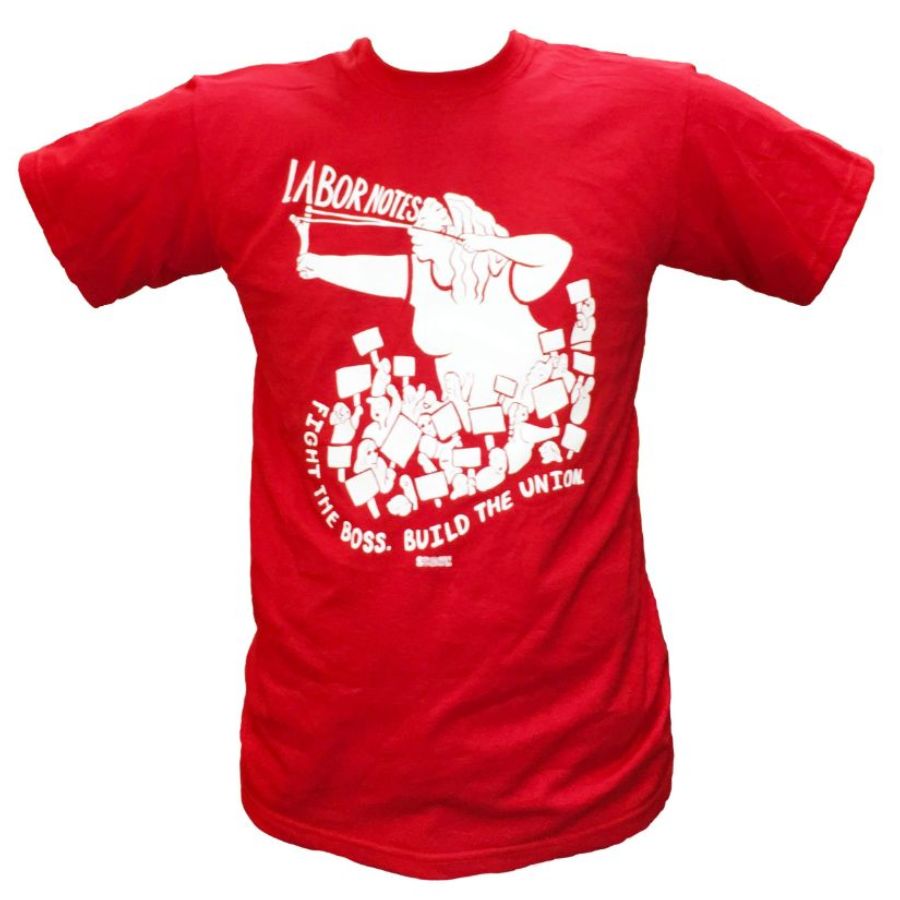 The dismissal notices could circumvent seniority rights. The district routinely sends layoff notices, but with layoffs come priority rehiring based on seniority. Not so with dismissals. Once a teacher is terminated, she would have to re-apply for her job under the district's new hiring practices, which ignore seniority and offer greater control to principals.
The PTU has sued the district in an effort to restore seniority rights, but the lawsuit has yet to reach a settlement. That means teachers terminated this year have no guarantees.
The mayor's spokeswoman Melissa Withers said the "vast majority" of teachers would get their jobs back. What's more, "they will go back to the jobs that they have right now. They will not be forced through some rehiring process," she said.
Why didn't the city go with layoff notices instead of dismissals? "Procedurally, a layoff comes with a set of provisions that would have an impact on our ability to get the fiscal outcome we need," Withers said. It's that sort of just-in-case logic that has teachers worried.
In a statement Thursday, PTU President Steve Smith said the mayor was "waging a war on workers, not a war to fix a budget or our schools."
The teachers' contract expires at the end of the school year as well.
Withers said any comparison to Wisconsin is "unfair," because the mayor supports collective bargaining. "He has a strong reputation in the community as being a person who believes in workers' rights," Withers said.
A task force appointed by Taveras when he took office hasn't issued a final assessment of the city's finances. While the school district was in the black this year, it is set to lose $14 million in federal stimulus funding, and Withers said money for the schools will account for half of the city's deficit. In a statement, the mayor said given the uncertainty surrounding the budget, "was only fair to let all teachers know about the severity of the situation."
Withers said the process of finishing the budget and making final decisions on the cuts could take six to eight weeks. She said the only certainty for Providence is that "there will be fewer schools next year, and fewer teachers."
Smith could not be reached for comment Friday. Union representatives said he was inundated with calls from members. But in his Thursday statement, he accused Taveras of "making a political decision to take control" of the schools, and said the mayor had "silenced workers."