Labor History: Concessions Trend Begins at Chrysler
November 20, 1979, Issue #10
LABOR NOTES SPECIAL REPORT
There were a number of historic firsts in the United Auto Workers-Chrysler agreement ratified this month.
Doug Fraser, president of the union, was elevated to the company board of directors. Chrysler agreed that about $7 million of the pension fund could be invested in "socially desirable" projects such as home mortgages and nursing homes. The union will name five companies per year that the pension fund may not invest in because of their involvement in South Africa.
And most historic of all, Chrysler workers agreed to make a no-strings-attached gift of $2,000 apiece to their employer.
The International announced the vote for U.S. and Canadian manufacturing workers as 25,221 for, 11, 258 against (69% favorable in both skilled trades and production). Some found the rejection vote surprisingly high, given the atmosphere of fear which the corporation and the union had attempted to evoke, and given the absence of any organized opposition to the pact beyond the local level.
By way of comparison, the GM contract was ratified by 75% of production workers and 61% of skilled tradesmen, the Ford agreement by 86% and 63%, respectively.
Turnouts were embarrassingly low at both Ford and GM; in a move to do better at Chrysler, International officials asked locals to conduct their votes in the plant rather than at a meeting. In spite of this, only 33% of Chrysler's 112,000 workers voted (at least 29,000 are on layoff).
At least three locals turned the contract down: St. Louis, New Process Gear in Syracuse, and Belvidere, Illinois, where the plant is building Omnis and Horizons 9 hours a day. Workers at Dodge Main, which will be shut down next summer, voted only 54% in favor.
Earlier, the UAW had volunteered to make Chrysler an interest-free loan from the pension fund by allowing the company to delay for one year the scheduled $200 million payment.
PROVISIONS
The $203 million which Chrysler will save by not meeting the GM-Ford pattern breaks down as follows: the 3% annual raise will take effect 26 weeks late the first year of the contract, 18 the second and nine the third. None of the money--$524 for those working a 40–hour week--will be recoverable.
In addition, the $1.32 cost-of-living accumulated in the last agreement will not appear in workers' weekly paychecks until December 1980. Instead it will be paid quarterly, resulting, in effect, in an interest-free loan to the company of $30 million.
The UAW negotiated Paid Personal Holidays (in addition to regular holidays) in the last agreement. In the final year, Big Three workers had 7 personal days off. In 1980, Ford and GM workers will get eight but Chrysler workers will get none until 1981. Savings to Chrysler--$73 million.
Chrysler workers on sick leave will have their sickness and accident pay virtually frozen at the present level, rather than being increased proportional to the base wage rate. Chrysler makes $24 million on this provision.
Chrysler retirees' increases are delayed until January 1, 1980 and will start at only 70% of GM-Ford retirees' (savings of $49 million). They will not reach full parity till May 1982. Wages and benefits for active workers fall in line with the pattern by November 1981.
In addition to the economic savings to Chrysler, the new agreement contains provisions for cracking down on the workforce. New language will make it easier for the company to harass employees who have "abused" sick leave in the past, and to deny excused absences to those with poor attendance records.
Ironically, these were the same two areas which the union's shop floor representatives, who meet monthly company-wide, had insisted be improved upon.
An International Representative explained that no longer were 95% of the membership going to pay for the 5% who "won't come to work like they're supposed to." The union and company have also set up a joint National Attendance Committee.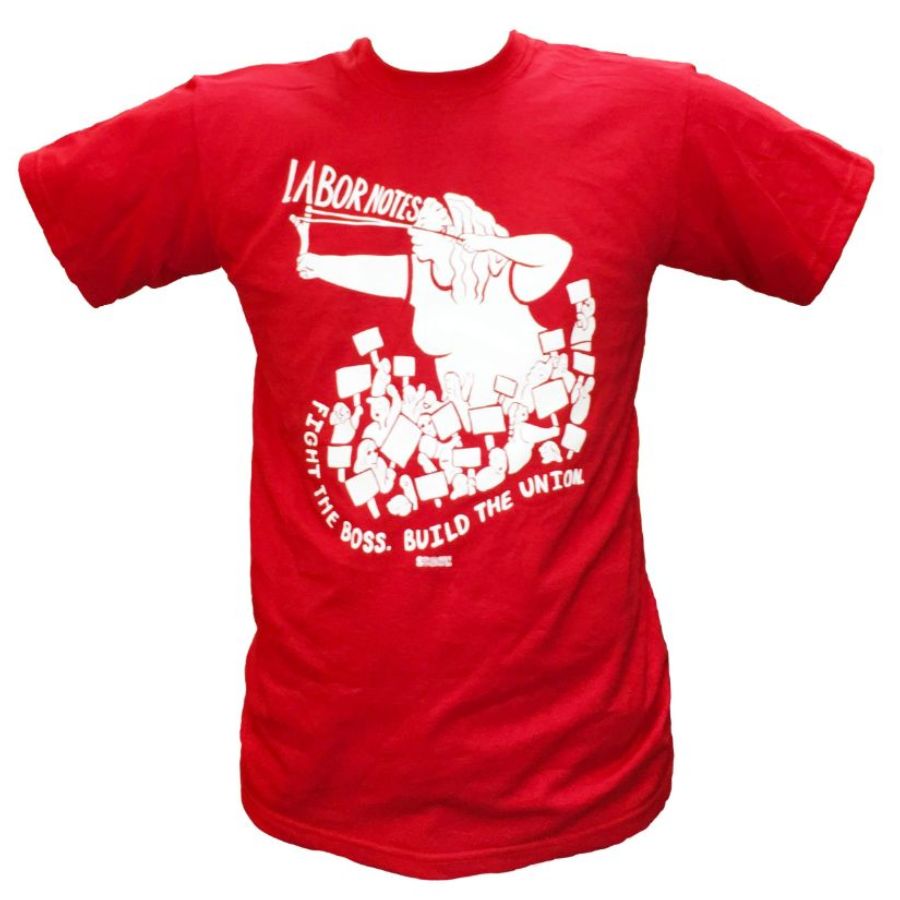 Neither was Chrysler grateful enough for the concessions at the big table to give away some ground locally. Local bargaining was stalled at many plants, with the company adamantly refusing to discuss any money items. At Local 51 in Detroit, for example, the company was asking for take-aways on the seniority agreement, while the International urged the local to withdraw some of its economic demands.
SOLD
The contract was sold as the only way Chrysler workers would have any hope of saving their jobs. The International union joined with Lee Iacocca and the press to warn that the company would go bankrupt and workers would lose their jobs altogether if workers did not do their share of sacrificing.
Thus the sentiment expressed at many ratification meetings: "Half a loaf is better than none."
The sales pitch was fundamentally dishonest, on two levels. First, the $203 million donated by employees is a drop in the bucket compared to what Chrysler will receive from government-backed loans, sale of preferred stock, state and local tax relief, and joint ventures.
It was not financially necessary for those who could least afford it to make a non-tax-deductible gift. It was, however, politically necessary for Chrysler workers to take a loss, in order to appease the politicians who will vote on bail-out legislation.
As UAW Vice-president Marc Stepp said in a letter to all Chrysler workers, "An agreement that involves some sacrifices…was necessary to get support for government assistance to save our jobs." The 95th Congress has been noteworthy for its anti-labor stance. It was not willing to save Chrysler without extracting a pound of flesh from its employees.
Second, neither the contract nor the federal guarantees does anything to save a single Chrysler worker's job. There are no provisions for the workforce to be maintained at present levels or for older plants to be kept in operation.
Rep. John Conyers has proposed a bill to require Chrysler to "furnish guarantees…that it will not shut down any of its facilities without sound justification and it will give its highest priority to maintaining the jobs of its workers. As a start, Chrysler should reverse its decision to close down the Dodge Main plant." It was given the same chance of passing as Lee Iacocca's chances of being re-hired by Henry Ford.
On the contrary, the money that Chrysler saves on the contract and raises through taxpayer-backed loans will be used to rationalize and modernize the company--including closing down older plants and replacing workers with machines whenever possible. Dodge Main was not saved: Dodge workers' only protection will be the right to take attritional openings at other Chrysler plants, by seniority. Chrysler recently bought $6 million worth of robots and is building an engine plant in Mexico.
In addition, each Chrysler worker will be working seven more days in 1980 than in the last year of the old agreement--a provision specifically designed to cut employment.
PRECEDENT
When the GM contract was proposed in September, Labor Notes observed that it had broken with the UAW policy of winning something new in each contract.
The Chrysler contract, unfortunately, may be precedent-setting for the Big Three. Appearing on "Face the Nation," Doug Fraser stated that if necessary Chrysler workers would be willing to make further sacrifices for the company a few years from now.
The media depicted Chrysler's agreement on "socially desirable" use of some pension funds and the limited ban on pension investments in South Africa as a result of the UAW's having Chrysler over a barrel: since the company was asking for so much, it had to give some too.
In fact, these provisions are almost purely symbolic. They cost Chrysler nothing, will aid UAW members and black South Africans very little, and certainly no one would argue that they compensate for the economic losses.
And the feeling among most rank and filers toward the union's historic breakthrough onto the Board of Directors is cynicism. In the locker room at one Detroit-area plant, the joke was, "Guess Fraser's found himself a good job for when he retires."