How to Strike and Win: A Labor Notes Guide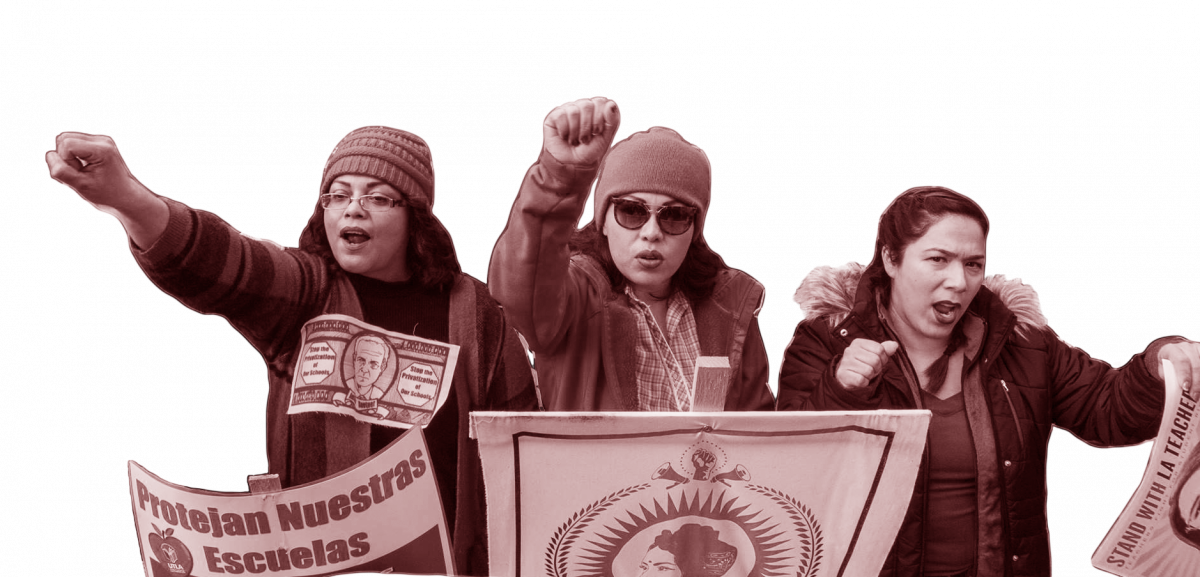 After a long absence, the strike seems to be making a comeback in the U.S. The teacher strike wave of 2018-19 caught everyone off guard—but showed that workers' most powerful tool can still win. As we finished this pamphlet, 49,000 GM workers were on the picket lines and 32,000 Chicago Teachers and school employees were about to walk out.
We decided to put together this special expanded issue of Labor Notes—a manual on how to strike. We're betting that's info that more and more unions are going to need in the near future.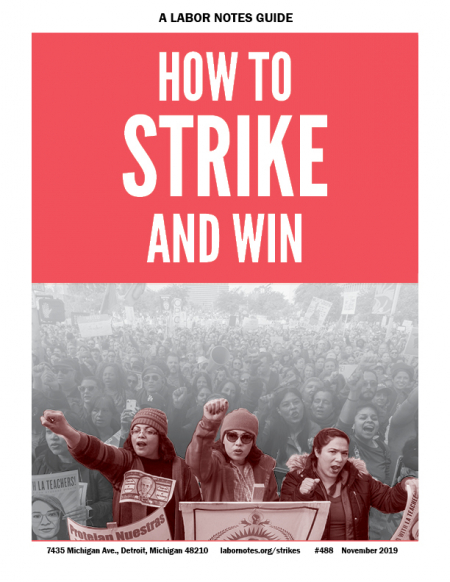 The Big Picture
Know Your ABC's
Building Blocks
At a Glance
This booklet is meant to be of use to anyone who wants to know how to strike and win, whether you're an officer charting a course for your union or a group of rank-and-filers who want to lead from below.
Successful strikes usually rely on months or years of groundwork. So this manual starts long before, describing the contract campaign and preparation required to put a strike on the table.
The stories and quotes included here are drawn mainly from Labor Notes reporting, often from the frontlines of the strikes described, and from our handbooks.
Click here to download the whole issue as a PDF.
Join Us in Chicago
Come to the biennial Labor Notes Conference in Chicago June 17-19, 2022. There you'll meet thousands of fellow activists and choose from among over a hundred workshops—many of them about how to fight for a contract or strike. For more info or to register, see labornotes.org/2022.
Trainings and Workshops
Ask about our hands-on trainings based on the book Secrets of a Successful Organizer. We can help you build the workplace structure you'll need to build toward a strike—or get strong enough not to need one. Email training[at]labornotes[dot]org or call 718-284-4144.
And join us at one of our Troublemakers Schools in cities across the country. These bring together local union activists for a day of skill-building workshops, education, and strategy discussions to put some movement back in the labor movement. Find a list at labornotes.org/events.
Go Deeper
This guide condenses the lessons we spell out in much more detail, and with lots of real-life examples, in our popular handbooks. Bulk discounts are available for orders of five or more copies.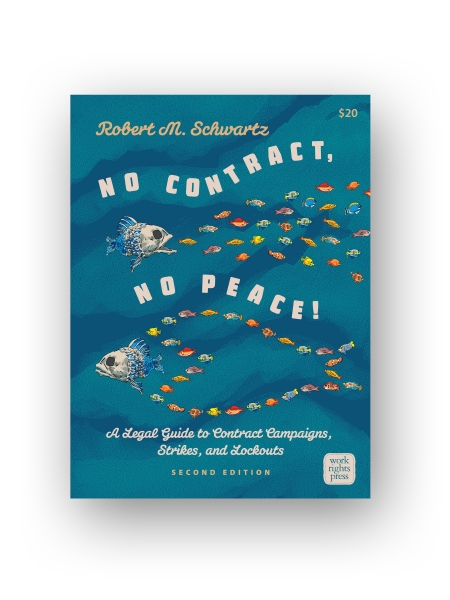 No Contract, No Peace: A Legal Guide to Contract Campaigns, Strikes, and Lockouts by attorney Robert Schwartz: Walks you through your rights and shows how to avoid the pitfalls. $20.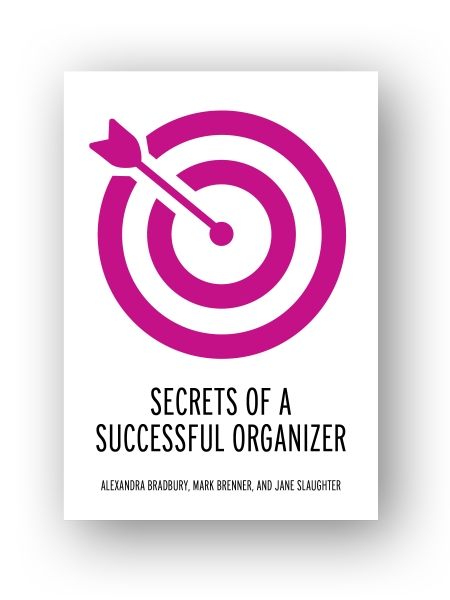 Secrets of a Successful Organizer
Learn to map your workplace, find new leaders hidden in plain sight, identify key issues, and build campaigns to tackle them. $15.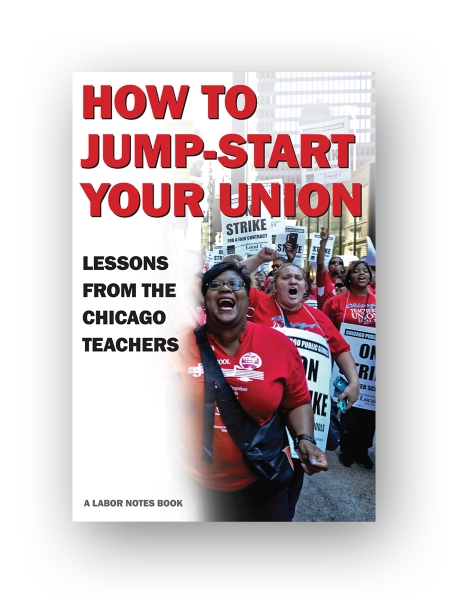 How to Jump-Start Your Union
How new officers in the Chicago Teachers Union built a stewards network that became the backbone of their 2012 citywide strike. $15.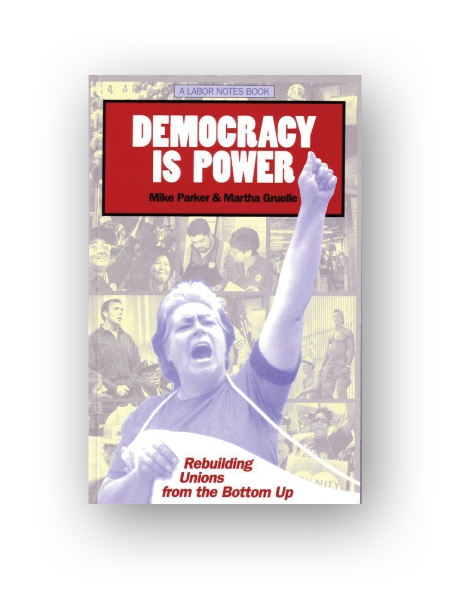 Democracy Is Power
A practical manual on how to rebuild your union with maximum member involvement. Democratic approaches to contracts, grievances, communications, and leaders' relationship with members. $10.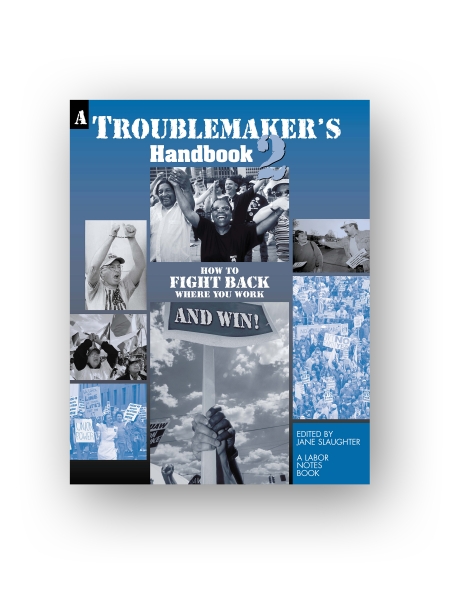 A Troublemaker's Handbook 2: This oversize manual shows how dozens of unions have organized on the shop floor, run contract campaigns, and won strikes. Each chapter ends with questions about how to apply what you've read in your own workplace. $24.