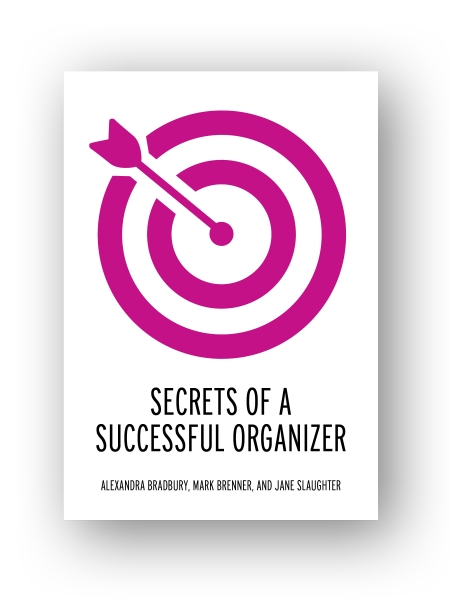 Are there problems where you work? Maybe your pay is too low, conditions are unsafe, or your boss has it in for someone you work with... and you're ready to do something about it.
This book will show you how to fight back where you work and win. You'll learn how to identify the key issues in your workplace, build campaigns to tackle them, anticipate management's tricks and traps, and inspire your co-workers to stand together despite their fears.
We've distilled generations of organizing know-how into 47 easily accessible secrets. Put them all together and you've got a step-by-step guide to building power on the job.
Also available: a Spanish edition and a companion trainer's guide to this book.
$$15.00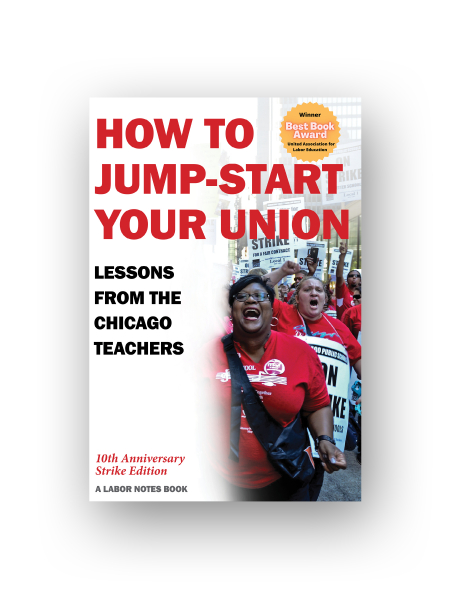 In less than two years, newly-elected leaders transformed the 27,000-member Chicago Teachers Union. Learn how they organized as rank-and-file members then ran for office to chart a new direction for their union.
This book details how the engaged thousands of members to tackle problems on the job and to build a stewards network that became the backbone of their 2012 citywide strike. Find out how they worked with their communities, trained new leaders, and ran a contract campaign that became a model for unions across the country.
$$15.00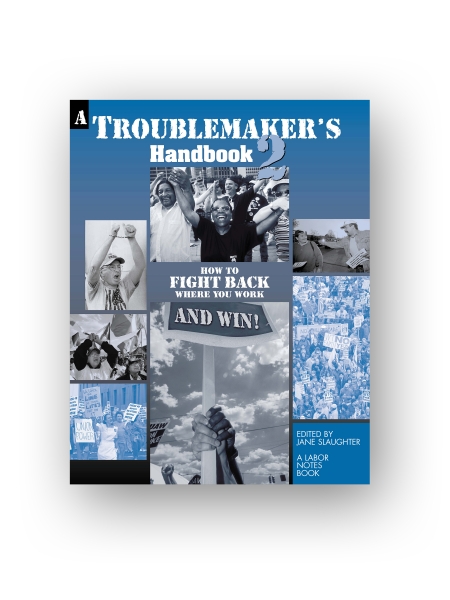 This oversize manual is for workers who want to take control over their lives at work. In hundreds of first-person accounts, workers tell in their own words how they did just that.
The stories run from how to ridicule a pompous boss to a years-long campaign against a multinational corporation. The workplaces represented include factory and white collar, public and private, in the U.S. and Canada.
Each chapter ends with questions designed to get you thinking strategically about how to apply what you've read in your workplace.
$$24.00