Retirees Rally to Say 'Hands Off Social Security'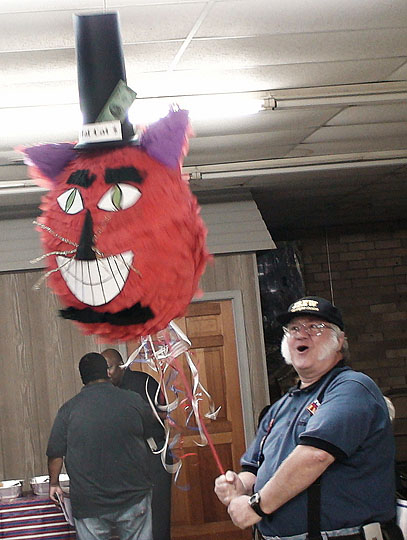 The people most likely to know just how crucial Social Security is—retirees—are holding more than 100 events to celebrate Social Security's 75th birthday and tell Congress to keep hands off.
Chapters of the Alliance for Retired Americans (ARA), an AFL-CIO affiliate, are organizing events around the country this month and next.
In Rock Hill, South Carolina, 120 people came out for birthday cake and to bend the ear of Democratic Congressman John Spratt, who sits on the Deficit Commission. Becci Robbins, field organizer for the state ARA, said the activists aren't sure Spratt will vote the right way on the commission's cutback recommendations. So they're "trying to give him cover, let him know folks care about this issue, let him know we've got his back."
IBEW member Jerry White was the lucky one who got to wallop a red piñata labeled "Fat Cat." White was offered a defined-benefit pension plan by his current employer, which he signed up for though it meant a lower hourly wage, because he expected his pension would be his primary retirement.
But his boss later converted the pension into a 401(k), putting "all our money in the stock market," White said, "and you know what happened to that. A lot of people here who would have retired can't because they don't have any money in their account."
Labor Notes Special Report:
The Attack on Social Security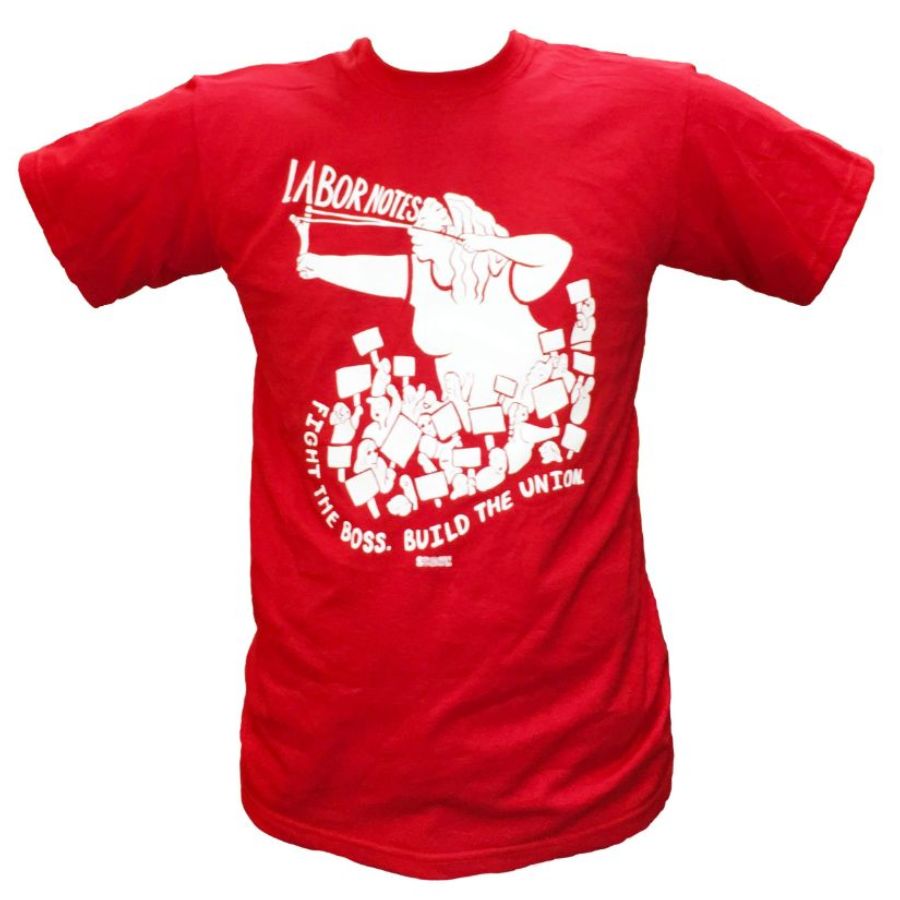 At 56, he now says, "Social Security's it. I was pleased and honored to be asked to whack the fat cat."
ARA took a cake to the Social Security office in Ft. Meyers, Florida, and heard a congressional candidate promise not to raise the retirement age. Don Badie, a retired Steelworker from Chicago, says his members in Florida understand well that Social Security is in good shape, "but when we go to the VFW, the Moose—people who are non-union—people just think Social Security is going down the drain, and most of them are blaming Obama."
Bill Luoma, a retired Steelworker in Warren, Ohio, is planning an event of 400-600 people August 17, featuring a U.S. rep and a senator.
Asked what will happen if Obama and congressional Democrats come out in favor of cuts, Luoma said, "Each and every congressman and senator is going to have to say to himself and his constituents, how do you want me to vote? They'll have to either follow Democratic Party policy or vote on their own."