UNITE HERE Split Gets Even Messier
It's been three months since UNITE split from HERE, morphing into Workers United (WU) and affiliating with the Service Employees (SEIU). The battle, primarily over money and members, rages on after settlement talks fizzled in May and International President Bruce Raynor resigned from UNITE HERE. Three days later he took the top post at WU as the breakaway union fights for viability in court and in the shops.
UNITE HERE, now controlled by hospitality president John Wilhelm, rejected a settlement proposal from WU and SEIU President Andy Stern. They offered $45 million to UNITE HERE over the next five years, in exchange for the right to organize hotel and gaming workers.
Those jurisdictions are in contention regardless as WU tries to hijack hotel organizing campaigns, leading UNITE HERE to retaliate by disrupting SEIU drives. Both sides are awaiting a July court ruling on the legality of WU's secession.
At stake are the union's major assets, a 30-story Manhattan headquarters and the Amalgamated Bank.
Raynor joined up with SEIU, preferring an organizing model stressing quick growth, often through partnership deals with employers. UNITE HERE also seeks such deals, but as a first step in a longer process of forming worker committees to fight for contract standards. HERE leaders criticize a 2005 Stern-Raynor secret deal to organize food service workers, which resulted in weak contracts due to shallow worker involvement.
Workers United's growth strategy is in rough shape. After claiming 150,000 members supported the March split, the union collected dues from only 100,000 in April. Plans to peel away members in Detroit, Phoenix, and New England faltered, and some employers have withheld dues at Wilhelm's request. The union is burning through a $1 million loan from SEIU during a critical phase in its battle for legitimacy.
BREAKING IN
On suspicion that UNITE-side allies were removing documents from the International offices in New York, Wilhelm hired private security to break into Raynor's office in May. They uncovered memos, dated as early as October 2008, detailing plans to "take turf from HERE" and "control all resources" in a "high road campaign" that still manages to "highlight their dirt."
One memo instructs UNITE affiliates to "kick out HERE staff" in Phoenix, San Antonio, and Indianapolis, areas where UNITE HERE hopes to grow.
But WU's attempts to snap up hotel organizing-in-process have been mostly stymied.
Wilhelm's allies won neutrality in 2005 at the new Phoenix Sheraton, gaining a foothold in right-to-work Arizona. Workers signed cards in May, but not before fighting off SEIU, which sent staff to steer workers into the new union instead. "They thought this was just an easy target," said Bethany Holmes, a UNITE HERE organizer.
Workers United's raid threw the drive into disarray, forcing UNITE HERE staff and workers to expedite their committee building and call for representation more quickly. Workers stuck with who they knew, supporting UNITE HERE. At the Phoenix Airport, the fight for representation rights rages on, while SEIU, defeated at the Sheraton, looks down the road to Texas.
UNITE HERE organizers in San Antonio see an opportunity to transform an expanding tourist center into a Las Vegas-like union stronghold. At the town's giant Hyatt hotel, workers won recognition by card check months ago.
Workers United, with help from SEIU organizers, now claims to be the bargaining representative and the company has been happy to oblige, meeting behind closed doors with WU, which has nearly no support from workers.
When Hyatt management gave Workers United access to the shop—barring UNITE HERE—angry workers confronted the raiders in the cafeteria and gathered community allies outside the hotel to shame management. SEIU staffers are "worse than scabs, because they're undermining us and using other people's dues money to do it," says a Hyatt worker.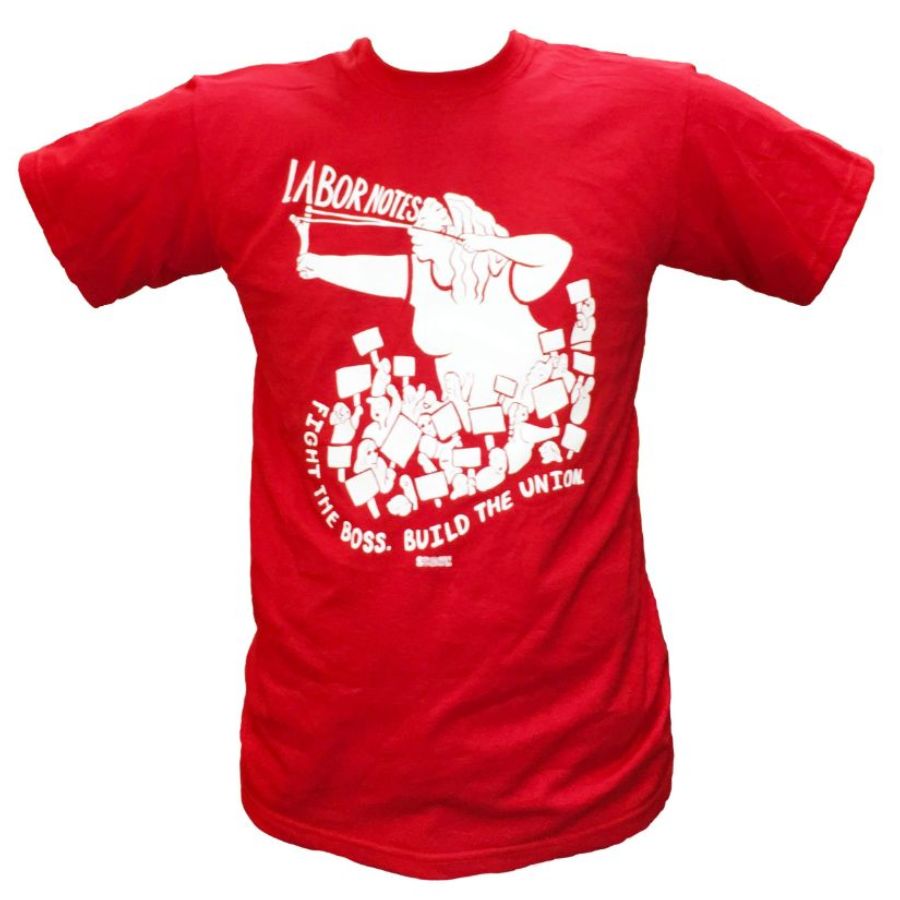 On top of it all, a group of workers filed a petition to decertify after UNITE HERE presented cards. The NLRB called a July election with both unions on the ballot. UNITE HERE organizers fear Workers United can play only a spoiler role.
Wilhelm sent a letter to employers in late March asking them not to recognize Workers United. Several companies have responded by holding onto dues and blocking union representatives from shops.
The letters even targeted industrial laundries, where UNITE-side locals have represented workers since long before the 2004 merger with HERE. The NLRB recently granted WU bargaining rights at Royal Laundry in California after the company tried to use Wilhelm's letter to shut down talks.
CONTRACT TIME
At Local 96 in New Jersey, now part of WU, workers at the Heldrich Hotel in New Brunswick won a union and have been bargaining for months. With Wilhelm's letter in hand, the company severed talks at a critical stage, calling WU a phony union. The NLRB unexpectedly threw the case to the Change to Win board to resolve.
UNITE HERE insists the short-term disruptions are worth the struggle to keep hotel workers in one union—the union that's developed a national strategy for organizing in that industry.
"You're putting members at a huge disadvantage if they're expected to negotiate with some of these major chains and not be part of the same union," said Local 11 President Tom Walsh.
With SEIU staff stretched thin by multi-front battles, UNITE HERE has gone on offense. A crew of researchers was summoned to attack Stern and SEIU, while other staff contacted legislators and leafletted worksites in Arizona and California, where SEIU is organizing public sector workers and security guards.
Meanwhile, at dozens of hotels, contracts with major chains open this summer. In Los Angeles, Local 11 members voted to raise dues and expand the strike fund in preparation.
They face trouble at Disneyland from several directions. Food service workers there split to join WU, while the company is attacking the free family health coverage of workers at the park's three hotels. Local 11's challenge, Walsh said, is to fight both the employer and a rival union eager to cut a deal.
While UNITE HERE shuffles staff to fend off attacks and undermine Stern, the union is trying to maintain the momentum of its "Hotel Workers Rising" campaign. The nationwide drive using aggressive tactics and coordinated contract campaigns notched victories in 2006, but it's hard to imagine the union's focus can be as steady this year.
Raynor and Stern are pushing for binding arbitration to settle the dispute and reopen the bank vaults, garnering support from a growing number of union leaders desperate to see the feud end.
Central labor councils have condemned SEIU for aiding the split, supporting UNITE HERE while the union refuses any settlement that allows SEIU to organize hotel and gaming workers.
The factions head back to court in July, but neither side expects the dispute to end there. Says one Workers United organizer, "It's ugly, and it's on both sides."