Philly Security Guards Choose Independent Union, Spurning SEIU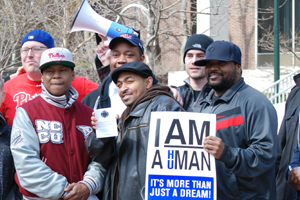 A campus organizing drive in Philadelphia once again raised a question that's bedeviled workers seeking power against their bosses: Should they go with a smaller union where they know they'll have a voice, or choose a big one with potentially more clout but less say for the rank and file?
Security officers at the University of Pennsylvania are choosing the former route, spurning the behemoth Service Employees Local 32BJ, with 114,000 members in eight states, for the home-grown Philadelphia Security Officers Union.
The 90 officers on campus voted PSOU on Wednesday, nearly doubling the size of the 130-member independent union.
Officers voted 72-2 for the PSOU. SEIU was not on the ballot.
The officers work for contractor AlliedBarton, the big private security firm based outside Philadelphia, and patrol the Penn campus, often escorting students safely home through the streets.
They filed for an election in March—and were immediately hit with a blitz of purple-clad SEIU door knockers.
Leaders of the PSOU drive still had a bad taste in their mouths from a 2007 experience.
Organizing with SEIU, they were suddenly dropped as a result of a deal brokered between SEIU and AlliedBarton. The deal reportedly allowed SEIU to organize without management opposition in some states in exchange for staying away from Philadelphia.
Unwilling to give up and face angry managers without protection, the officers at Penn and at Temple University began a non-majority union effort called Philadelphia Officers and Workers Rising (POWR).
With the support of Philadelphia Jobs with Justice, students on both campuses, local faith leaders, and surrounding communities, the officers used an extensive array of tactics. They combined marches, canvasses, letter writing campaigns, hip hop fundraiser shows, and one short but spirited occupation of the university president's office to pressure Penn officials to force AlliedBarton to boost standards for workers on their campus.
They gained wage increases and several days of paid sick leave. Better working conditions were also a primary demand. Before the organizing effort, mandatory work meetings were held in a rat-infested basement strewn with trash. With the support of students, officers pushed for and won better and cleaner facilities, which eventually led to the building of a new facility complete with air conditioning and lockers.
After those humble beginnings, POWR morphed into the independent PSOU and secured three collective bargaining agreements at the Philadelphia Museum of Art and another at Penn's Landing, a shopping and entertainment plaza.
What Democracy Looks Like
While the efforts to organize on the Penn campus produced real improvements for AlliedBarton officers, their activity didn't lead to a union vote, until now.
Workers reached out to PSOU, driven by the need to address workplace issues including sexual harassment, preferential treatment, and inoperable and insufficient equipment.
But the union once again did not come easy for the campus security officers.
PSOU says AlliedBarton fought the release of officers' names and addresses until it was forced to divulge the data when the union filed for the election. But the corporation handed over the data to SEIU willingly.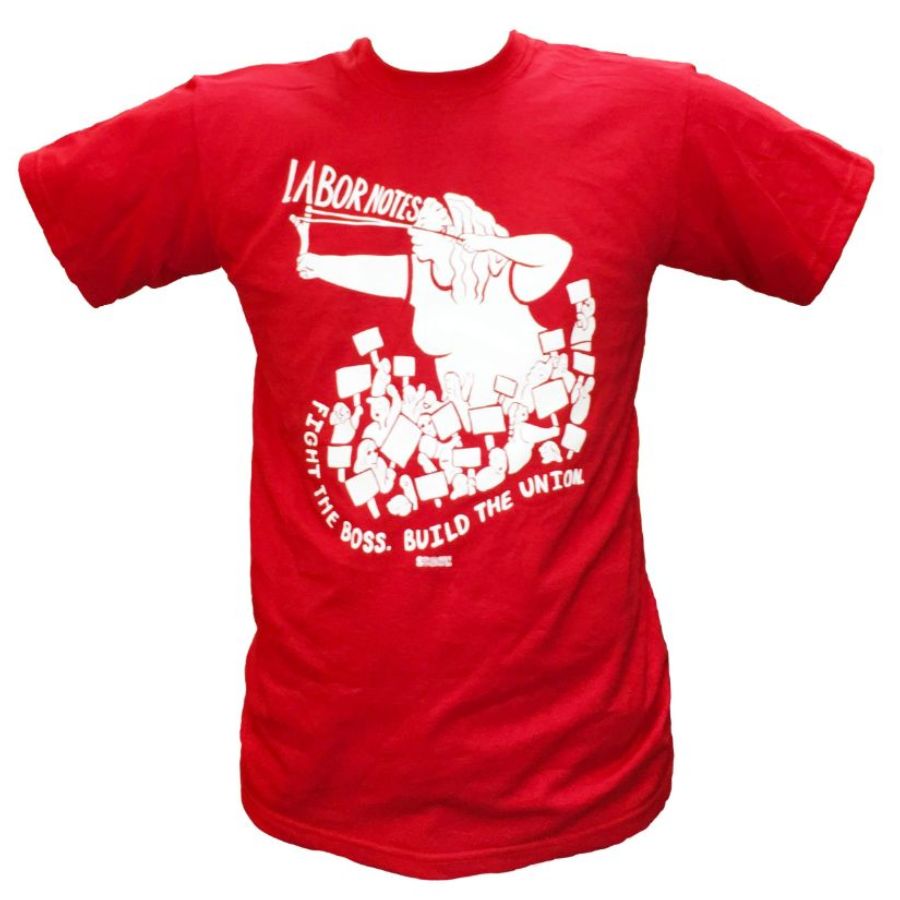 SEIU organizers quickly hit the doors, and six PSOU organizing committee members report that their pitch included a promise of neutrality from AlliedBarton.
"Neutrality was not an offer that was extended to PSOU," said Penn officer Terrell Rivers. "I wonder why. Is it because SEIU and our bosses at AlliedBarton are friends?"
SEIU organizers told workers a bigger union could win better contracts. But PSOU supporters were adamant that a union that cuts deals without inviting rank and filers into the conversation was not a union they want.
"They negotiated on my behalf with my boss," said Colin Koch. "Whatever deal was cut did not include our voice. If this is the start of our relationship with the SEIU, then what can we expect in the future?"
Stall Tactics
Using the usual stalling tactics, AlliedBarton claimed that four of the officers who filed for union representation were not eligible because they were supervisors.
In response the four guards stepped down from their positions, taking a pay cut.
"What the boss does not understand is that this is bigger than money," said Rivers, one of those who stepped down. "This is about being treated like my voice and opinions matter and ultimately it's about having control of our organization."
SEIU 32BJ says it has majority support among 3,000 other officers in Philadelphia it's working to organize in the city's office buildings and campuses.
"Standards in the private security industry must be raised to provide the men and women who keep us safe what they need to support their families," said Wayne MacManiman, SEIU 32BJ's Mid-Atlantic director. "The best way to achieve that goal is for security officers in Philadelphia to unite throughout the city and stand together."
An SEIU representative declined to comment about the union's interest in officers on the Penn campus or its dealings with AlliedBarton.
Union Time
Not having paid staff or much resources, PSOU relied on members. Officers organized rallies on the Penn campus with support of the Student Labor Action Project and old community allies.
"We know and trust each other," Rivers said. "After all, we are the ones that do the job every day. There is no need to send paid professionals to our doors. We know our issues and can speak on our behalf."
The small size of the unit worked to PSOU's advantage.
"We work with one another, we talk every day," said Joshua Hupp, adding that a core committee of 10 officers focused on one-on-one conversations to explain why having an organization controlled by its members is worth fighting for.
Hupp says he supports SEIU's organizing—so long as it respects workers' wishes.
"In the end them organizing 3,000 officers is something this city's lowest-paid workers might benefit from," he said. "I have no beef with SEIU. I just want my union of choice to represent me."
---
Labor Notes staffer Eduardo Soriano-Castillo previously was an organizer for the Philadelphia Security Officers Union.
/>