Countdown to a Strike Tonight at John Deere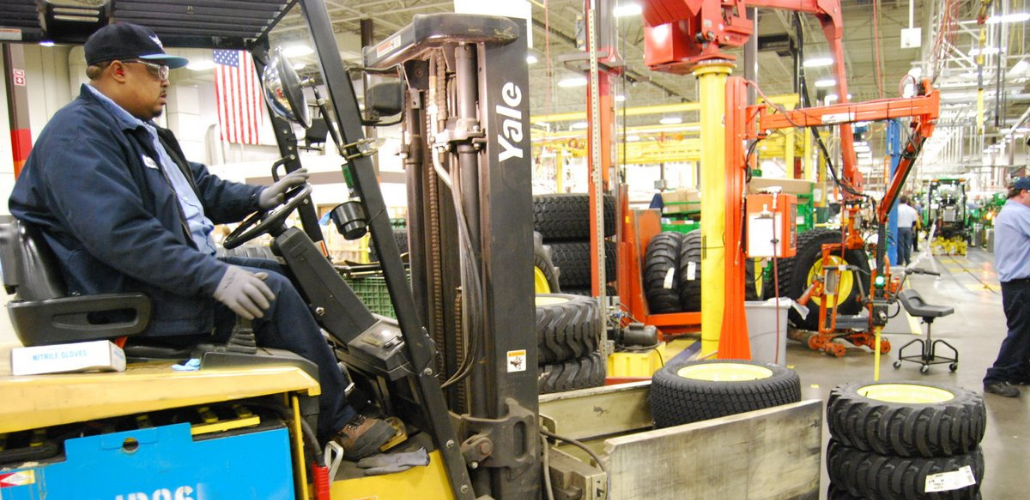 At 11:59 p.m. tonight, barring a last-minute deal, nearly 10,000 Auto Workers members at John Deere in Iowa, Illinois, and Kansas will go on strike. The last Deere strike began in 1986 and lasted for five months.
In the lead-up to tonight's strike, tensions are high. The negotiating team is still bargaining up till the deadline. Management is trying to intimidate workers out of striking and is preparing to fill the gaps with non-union salaried employees.
Third-shift workers have been instructed by the union not to report to work tomorrow—including in departments that have been working lots of overtime, as well as maintenance departments who were not called off on October 1, the previous potential strike deadline.
Meanwhile, the company is still trying to sell the contract to the members, despite their 90 percent "no" vote with 90 percent turnout. TV screens in the plant show the image of a flyer which also litters the plant, with the headline "Making the Best Wages BETTER," touting the raises Deere is proposing.
The flyer also highlights retirement benefits—for current employees only, and nowhere near what pre-1997 Deere workers received—and health care savings, to which the contract makes little change except for bumping up co-pays. Deere touts this as big savings because health care costs are rising so fast for most Americans.
READING FROM A SCRIPT
Workers at the Parts Distribution Center in Milan, Illinois, reported that their supervisors were reading directly from a script provided by management; in at least one case this happened in a one-on-one meeting.
The script included the line, "One last thing… At the end of the extensive negotiations with the UAW that produced the tentative agreement, John Deere didn't ask employees to give anything up. It all got better. Nobody on the news is saying this, but I think it's important for you to hear this from me."
In Waterloo, Iowa, plant manager Becky Guinn was walking around the plant insinuating that work would leave town if the members went on strike. That's a far cry from Guinn's "we're all a family" rhetoric when she sang employees' praises to the local newspaper a few months ago: "They're some of the most committed and best workforce that we have in the company." In 2020, Deere invested $100 million into its Waterloo facilities, "ranging from roof and heating, ventilating and air conditioning work to materials recycling improvements related to the Waterloo Foundry," per the Waterloo Cedar Falls Courier.
In Dubuque, general manager Mark Dickson pulled workers into meetings and started "heckling" them, according to members, "doing the hard sell" on the contract they had already rejected.
DEERE SEES THE WRITING ON THE WALL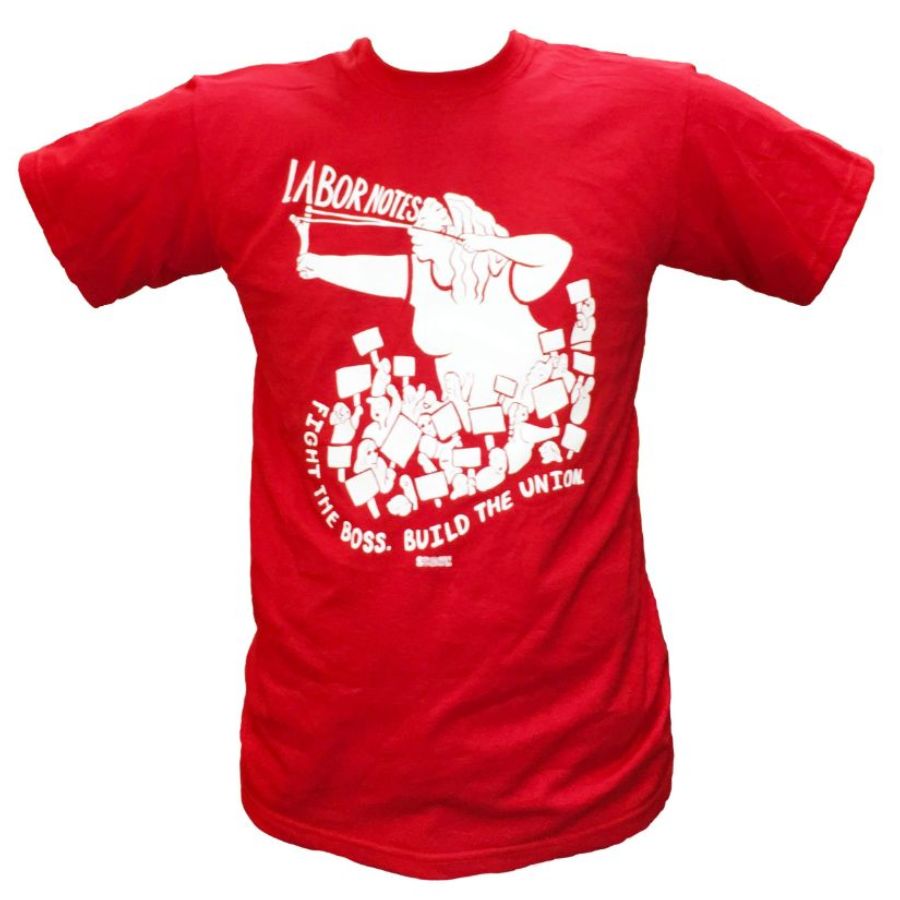 Salaried workers, who aren't in the union, shared with Labor Notes details of Deere's "Customer Service Continuation Plan"—the company's plan to use salaried employees to keep the plants running during a strike.
"They have been having about one meeting a week with employees eligible for the CSC plan, starting three weeks ago," wrote one salaried employee, anonymously for fear of retaliation. "Their attitude was that a strike was not happening and this is normal."
But after UAW members voted down the contract on Sunday, the mood shifted.
"After Sunday, they sent out meetings for Monday and Wednesday for more meetings about it and their attitude has completely changed," the salaried employee said. "They are saying a strike is going to happen." .
Salaried workers at Deere have their own frustrations. Deere "reorganized" in 2020, assigning many salaried employees to new positions and "voluntarily separating" (providing buyouts to) hundreds of others. Salaried employees also lost their pensions a few years ago. Some have expressed sympathy with the UAW members demanding "no third tier."
A TWO-LEGGED STOOL?
The third tier in the rejected TA would have been the elimination of pensions for all union workers hired after November 1.
In 2016, Deere eliminated the pension for all new hires at three facilities in Horicon, Wisconsin, represented by Machinists Local 873. Their current contract expires in 2022, and while they won't be striking, President Darrel Schepp told Labor Notes, "Local 873 Machinists union, the fighting machinists, are in support of whatever decision the United Auto Workers down in Illinois, Iowa, and Kansas, whatever they decide we have their back and we are supporting them."
In August, the company put out a graphic touting its pension as one of three legs on a stool representing a stable retirement. The graphic shows the third leg—"defined benefit pension"—being broken, and the stool collapsing. Just two months later, the company is pushing to eliminate the pension, and the collapsing stool comes across as an inadvertently apt image.