Pandemic Spurs Nashville Restaurant Workers to Organize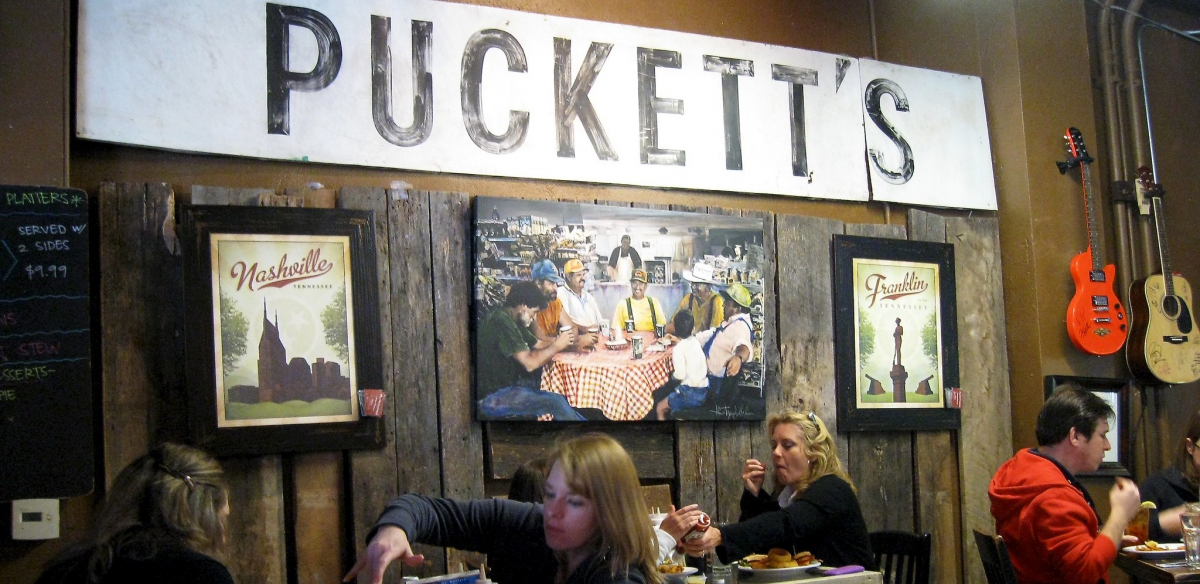 Restaurant workers in Nashville are experimenting with new forms of organizing in response to years of management abuse and the new threat of COVID-19.
In early March, just as the pandemic was looming on the horizon, but before any government-mandated shutdowns, a chef in the city's rapidly growing restaurant industry started a Facebook page called "Nashville Hospitality Union." Soon more than 1,000 restaurant workers had joined the page.
Most of the workers involved said that they had experienced serious issues in the industry before, from sexual harassment to inhumane last-minute scheduling, but they saw COVID-19 as a new and urgent threat.
Some were worried that restaurants would cut corners on sanitizing, distancing, and case reporting; others that closures or a decrease in business would put them out of a job. But as one worker at Von Elrod's in downtown Nashville told me, whatever the specific concern, "it didn't take a rocket scientist to see who was going to get the short end of the COVID stick."
One of those who joined the page was Brenda Waybrant, a former server at Wild Horse Saloon. She had left the restaurant two weeks before the state-mandated shutdown out of fear for her health. As she told me, "There was just a creepy vibe in the restaurant. I left after we had a customer from Seattle. I asked a manager if we would get paid if we got sick or the restaurant had to shut down and he just laughed at me. I only had enough money to survive for three weeks, but business had already slowed down so I'd lost tip money and it wasn't worth it to risk my health."
After commenting on a discussion on the Facebook page about the benefits of unions, Waybrant connected with another restaurant worker who wanted to discuss organizing in the industry more seriously. They talked on the phone, and the conversation moved her from curious to committed.
"He listened more than he talked," Waybrant said. "He asked me what I wanted to see changed, and talked me through how collective action could solve it. I realized it was time for me to step outside of my comfort zone."
UNION OR WORKER CENTER?
A core group of seven or eight connected through the Facebook page this way and began meeting on Zoom every day after the restaurants in the city were shut down. While they continued to talk with others in the industry on social media and through their personal networks, they also began to debate the best structure for what they were trying to build.
Some had a background in or knowledge of the labor movement, but many did not. Anne Barnett from the Nashville Central Labor Council got pulled in to provide critical support and guidance.
Several of the workers in this core group wanted to start with a traditional union structure and a traditional organizing drive, either industry-wide or within restaurants with pressing issues and clusters of union supporters. But the group got lukewarm responses from the unions it contacted. Many of the natural fits like UNITE HERE Local 23 had lost organizing capacity when the shutdown of their industries forced them to furlough staff.
Others in the group argued that something closer to a worker center model would fit them best. It would allow them to build their network through small campaigns before they had the ability to win majorities at any given restaurant or management company.
Hayden Smith was one of these workers. Although he supported building smaller-scale campaigns by a willing minority of workers to respond to the urgency of the crisis, unionization remains his north star. In 2019 he had helped build a wage theft case covering 260 people against Downtown Sporting Club, the big sports bar where he worked. Out of that campaign, he had built a relationship with the staff of the Restaurant Opportunities Center United, a national worker center focused on organizing restaurant workers.
When the core group of workers who had met via the Facebook page settled on a worker center model they started a local chapter, ROC Music City.
ACTION, NOT EDUCATION
While ROC provides support, the organizing has been bottom-up from the beginning. According to Barnett and Waybrant, this led to some early mistakes and a steep learning curve.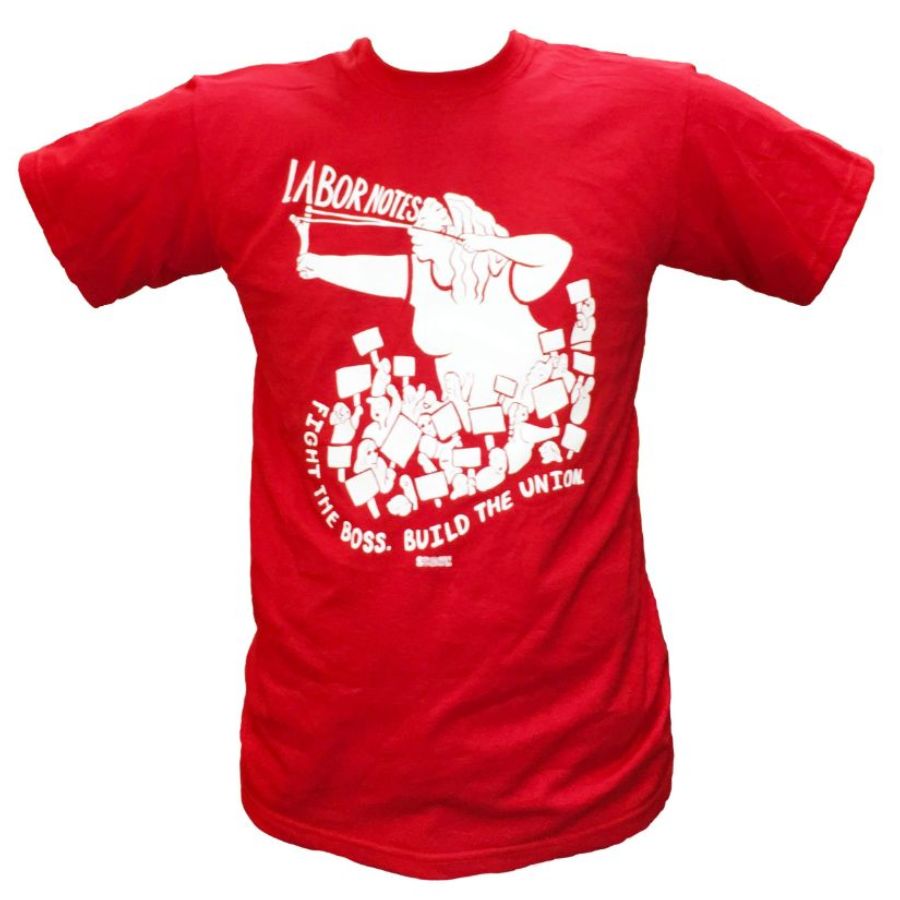 In their first meetings the group would generate lists of critical tasks, but would leave them hanging in the air without splitting them up and assigning them. Waybrant says that early on they focused too much on providing information and resources to workers with problems instead of focusing on helping them to collectively organize their workplaces.
Waybrant suggests to other workers: "If you want to grow, start with collective action and organizing. Find someone who's upset and help them build collective action. 'Workers need to be educated' was our initial mindset, but that held us back, because you give people all this knowledge but then what do they do with it? It was better to give people the knowledge they needed when they needed it on the way to taking action."
This orientation has proved fruitful. At a local chain called Puckett's in Franklin, Tennessee, ROC Music City members built a committee to fight the wrongful termination of a co-worker, Anthony Smithson. The group sent a letter to the restaurant group's CEO threatening a public picket and won Smithson's reinstatement, which he used as leverage to win a severance package.
COVID ISSUES
At another restaurant in downtown Nashville, the group won back pay for workers who had to take time off to quarantine because of an outbreak of COVID, after management initially failed to comply with the Families First Coronavirus Relief Act, which mandates that companies pay workers during COVID quarantines and time lost for testing.

The outbreak came on the heels of other COVID-related issues. A manager had instructed workers not to get a coronavirus test unless they had symptoms, even if they had been in contact with someone who tested positive. Then someone tested positive who had just attended an all-staff meeting, and the company forced workers to come in for a cleaning day to sanitize the restaurant—but only paid front-of-the-house employees the sub-minimum tipped wage, $2.13 per hour.
One of the workers at the restaurant had worked with Smith in the past and got in touch with him. Together they built a committee and got one-third of the restaurant staff signed on to a demand letter, which led to the institution of a labor-management board. That board continues to meet bi-weekly with management to discuss and negotiate issues in the restaurant.
Although meetings with management can often signify little more than an "open-door" H.R. strategy for the boss to maintain their power, in this case collective action threw open the door. In the course of their negotiations they workers have won back pay for the quarantines and the reinstatement of a co-worker who had been taken off the schedule but never formally fired.
Smith sees the labor-management board, and the organizing committee that won it, as first steps towards a union at the restaurant chain.
The victories at these restaurants have certainly helped to build the group's membership. It's currently working on instituting a dues structure. Already 80 people have signed up to pay; the plan is to initiate payments once that number reaches 100.
"You're accountable to whoever pays your bills, and we want to make sure we're accountable to our members," Smith said. "So even if it starts small, at like $10 per month, it's a way for us to say that we're committed to doing this from the bottom up."
Will Blum is a member of the Tucson Education Association.