Organizing around the World for PTO: Pandemic Time Off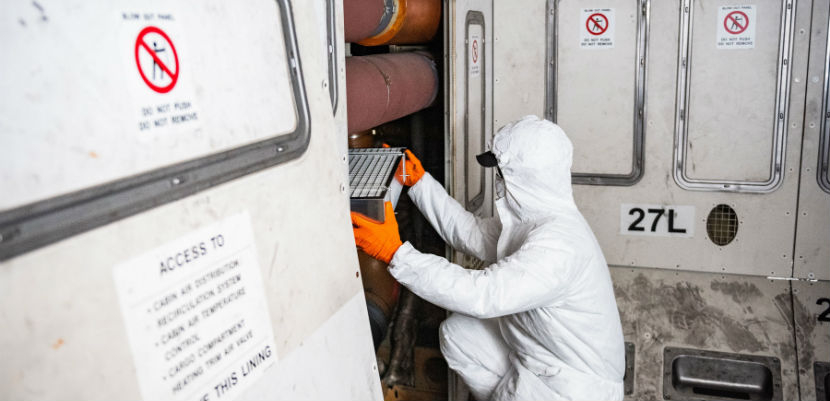 Across the globe, workers are taking action in the face of the coronavirus, pressuring employers to boost paid sick leave, suspend punitive attendance policies, and apply safety measures. While some companies have been proactive, too many have reacted only after workers forced them to.
This morning, workers at a Mercedes-Benz factory in Spain's Basque Country stopped production and forced the company to close the plant, the largest employer in the region. One worker there has tested positive and 23 are in quarantine, but the company had still forced its 5,000 workers to come in, refusing to follow the example of Nissan, Volkswagen Seat, Renault, and Michelin in Spain, who had all shut down.
Italian workers—including auto workers at several Fiat Chrysler plants—launched a series of wildcat strikes after employers forced them to come to work during a nationwide lockdown. The Italian government had advised that "non-essential" production be shut down, but allowed companies to regulate themselves. Strikes demanding partial or total shutdowns and better sanitary measures and access to protective equipment spread throughout the country, from shipbuilders to menswear manufacturers. "Factory workers are not citizens for 24 hours minus eight. It is not tolerable that they see their everyday life protected and guaranteed by many rules, but once they have passed the factory gates they are in a no-man's land," said Francesca Re David of the metalworkers union, FIOM-CGIL.
In Louisville, Kentucky, the Auto Workers Local 862 building chairman called for a Ford plant to shut down for at least two weeks, saying he had received thousands of calls and emails from concerned employees. The facility employs 4,000 workers. "I do not want to wait to see if we have a case here at the plant before we react," said the chairman, Herb Hibbs. "I would like to see Ford Motor Company be proactive instead of reactive." The UAW International meanwhile announced a joint task force with Ford and with GM and FCA to keep the plants running.
Declaring that "no person should have to choose between paying their bills and putting the public at risk," IUE-CWA Local 201 in Lynn, Massachusetts, demanded that union employers including General Electric increase the amount of paid sick leave and not discipline workers for missing work for reasons related to the pandemic. UFCW Local 400, which represents 30,000 grocery workers from Ohio to D.C., called for its employers to provide at least 14 paid sick days and negotiate "time and attendance policies, adequate staffing to ensure cleanliness and safety if people call out sick at the last minute, policies for elderly and immune-compromised staff and staff impacted by school closures, as well as contingency plans in the event of staff or hours reductions or temporary closures."
After New York City refused to close schools, the Movement of Rank-and-File Educators, a caucus within the United Federation of Teachers, began organizing for a mass sickout. MORE demanded that some school buildings be kept open to "distribute food to families who need it and as medical centers or care centers for children of health care workers." A MORE organizing call for the sickout drew 430 teachers on Saturday, and the UFT itself eventually joined the call to close schools. Late Sunday afternoon, Mayor Bill DeBlasio finally announced the schools would be shut.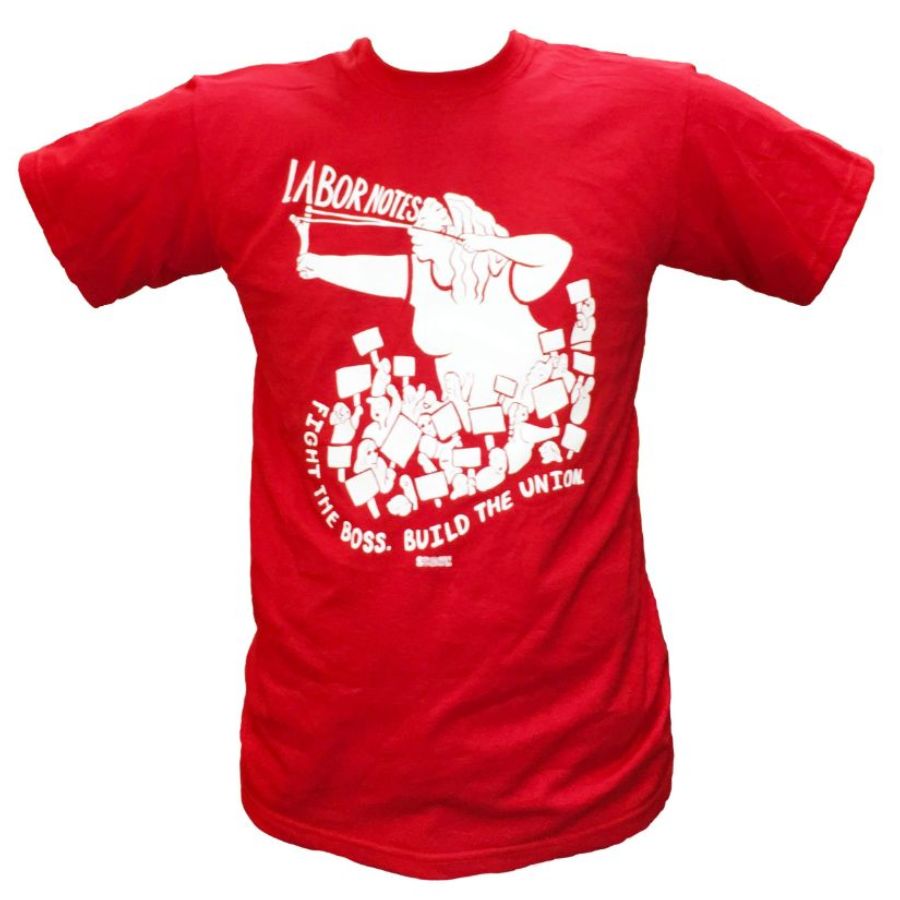 In Chicago, a coalition of unions including the Chicago Teachers Union, Service Employees Healthcare Illinois, and the Illinois Nurses Association is demanding 15 paid sick days for all workers in the state—triple the city's current mandate. The coalition is also pushing for home delivery of food plus Internet access and electronic devices for low-income students whose schools are closed. United Teachers Los Angeles meanwhile called for "a weekly disaster stipend for working parents to stay home with their children without losing pay."
Office workers and their unions pressed employers to institute remote work policies. Members of the Professional Staff Congress, which represents faculty and staff at the City University of New York, sent 4,240 letters to CUNY leaders demanding they be allowed to work from home; they won. The paraeducators union in Lawrence, Kansas, got 150 signatures on a petition demanding that classified staff be paid during school closures there.
Daycare workers at Growing Seeds in Portland, Oregon—who had just voted to join Longshore Workers Local 5 last week—won two weeks' paid time off after sending their employer a letter signed by a majority of teachers and many parents.
New Orleans hospitality workers demanding paid sick leave invaded their mayor's news conference about virus measures March 9. "We work sick, you get sick," the protesters chanted. A dozen members of the New Orleans Hospitality Workers Alliance pointed out that they'd been demanding paid sick leave for three years. Mayor LaToya Cantrell lectured the protesters on "respect." An official ordered the young people out of the room, saying that their concerns were "not pressing" and that they were hijacking the meeting for "other issues."
A lot has happened in the eight days since.
How is your union or workplace organizing committee responding to the coronavirus? What has been your employer's response? Do you have any resources to share with other workers or unions? Email dan[at]labornotes[dot]org.