After Labor Notes Training, Management Sees Red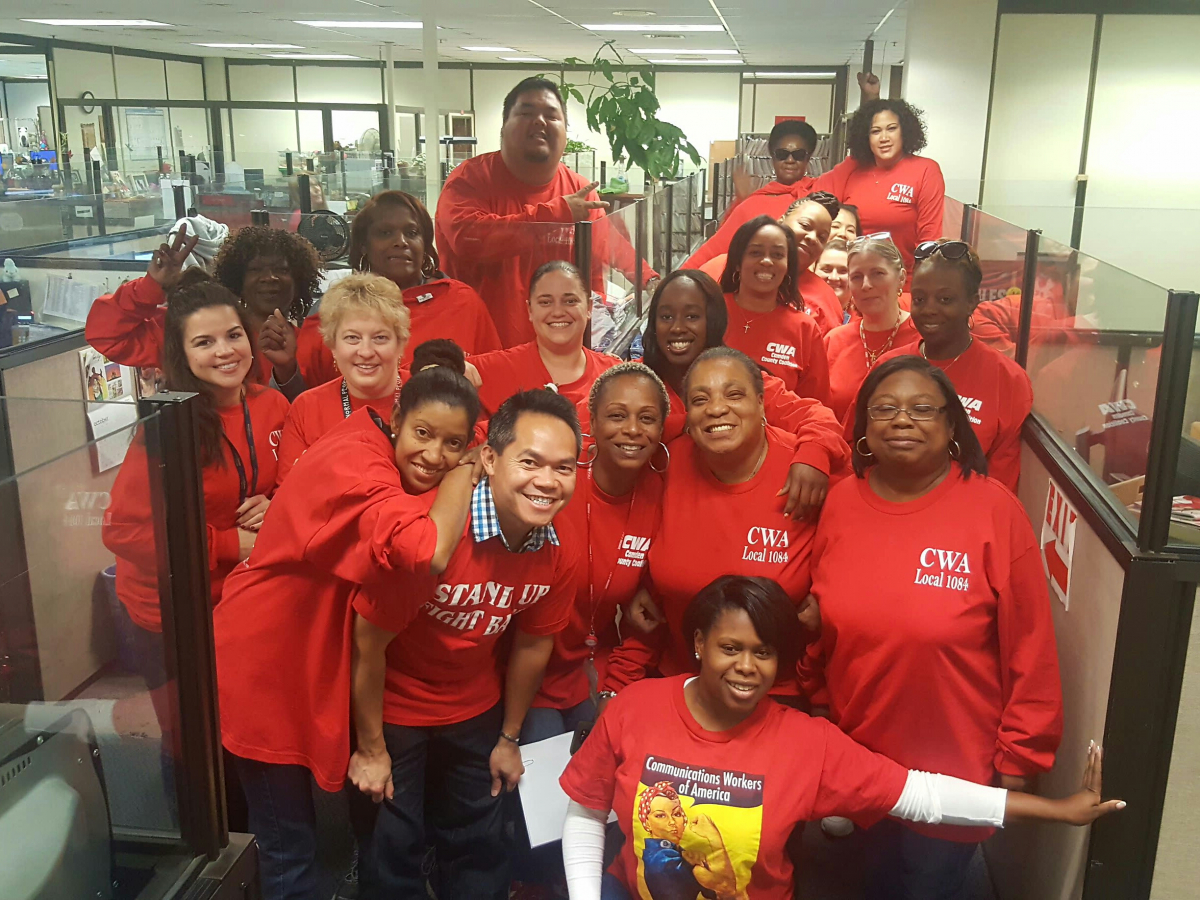 Fired up after a Labor Notes stewards training, workers at the Camden County Board of Social Services organized an impromptu red-shirt day.
Friday is casual day at their office, after all. But management tightened up the rules during Communications Workers Local 1084's recent contract campaign, telling workers they couldn't wear T-shirts or any shirts with logos or names on them. The agency also installed security cameras and launched a new computerized swipe system to harass employees about their break time and sick days.
Eighty-five percent of the workers in the office October 28 wore red long-sleeved shirts with union logos.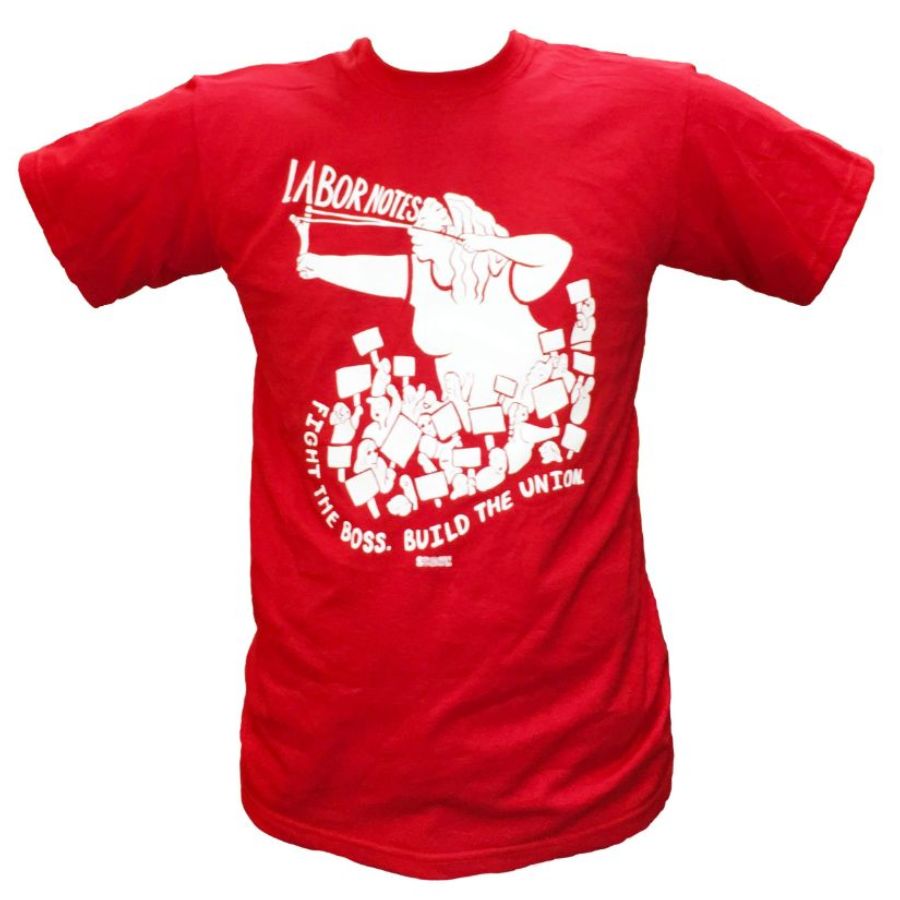 "We did it to show we are unified in our endeavor to make this a fair and decent place to work," said social services worker Gerry Baker, the local's vice president. "We figured if enough of us did it, they'd have to send the whole agency home."
According to CWA staff, a couple hours into the day a county freeholder (the term for Camden's county commissioners) called one of the local's leaders to ask if the union was about to do anything crazy!
Secret #31: Keep the Boss off Balance. To find out how Labor Notes can help your union do that, email training[at]labornotes[dot]org or call 718-284-4144.