Strike while the Iron's Hot
"If we have to repeat what Verizon workers did—which to me was one of the most heroic things in labor in decades—we will." That's what Ray Beltran told me.
Beltran, a premises technician for AT&T in San Diego, is no stranger to heroic labor struggles himself. He was a package sorter and part-time driver for UPS during the 1997 walkout there.
This year he joined social media just to be able to "friend" hundreds of Verizon workers and follow the strike. His local, Communications Workers (CWA) 9509, currently in negotiations, has since pulled off its own six-day grievance strike.
The inspiration echoed all the way to the Philippines, where call-center workers on Verizon accounts staged a couple of walkouts against forced overtime.
The Verizon strike "opened our minds here in the Philippines. These people are actually fighting for their rights. Why don't we fight for ours?" said one worker (who asked not to be identified, for reasons you can imagine).
I was lucky that I got to observe the 45-day Verizon walkout up close, from Labor Notes' Brooklyn office, and talk with dozens of strikers throughout the company's footprint.
What I heard again and again was a loud affirmation that unions still have some power—and that the political tide might be shifting in our favor.
TOOK A LEAP
It wasn't clear beforehand that things would play out this way. Plenty of analysts—including some inside the CWA and the Electrical Workers (IBEW)—felt a strike by wireline workers, even with the participation of a couple hundred wireless workers, wouldn't hurt the company much.
Would the public rally to the strikers' side, or would the company manage to paint them as greedy and out of touch? Could union members withstand a lengthy strike during which they would lose their health benefits?
Launching the strike was a risk—but it paid off. Managers and scabs, it turned out, couldn't maintain Verizon's network or install FiOS.
Strikers across the board said they'd never seen this level of public support before. Instead of getting middle fingers, they got donuts and pizza.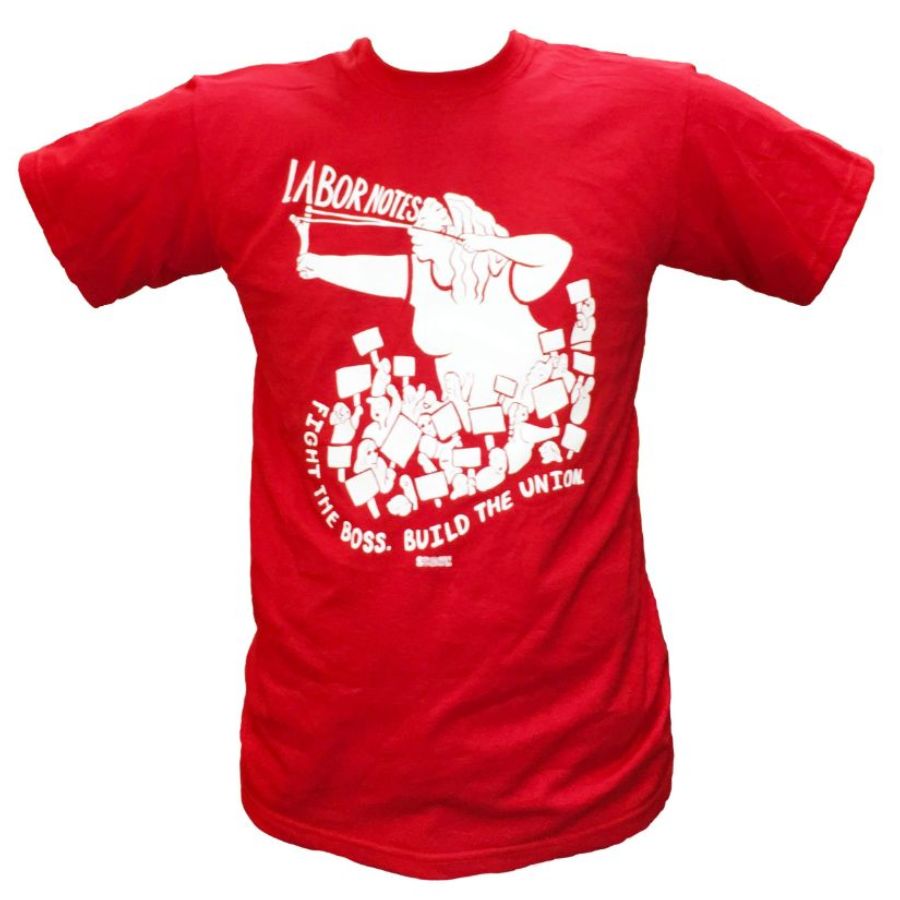 And the loss of health insurance didn't break the union. It just made the strikers angrier.
Timing was crucial. "We should remind ourselves never to call a strike again unless it's one week before a competitive New York state primary in which a socialist is running," joked CWA District 1's Bob Master, a key architect of the strike, in The Progressive.
Bernie Sanders' support boosted confidence and helped brand the strike as a fight against corporate greed.
COURAGE IS CONTAGIOUS
Union democracy also helped. Since the last round of negotiations, several key locals had elected new leaders—including the reform group "Rebuild 1101" in the footprint's flagship local, in Manhattan and the Bronx.
These leaders were the ones who'd led the action from below during the 2011 strike, railed against its abrupt end without a deal, and won office pledging greater militancy next time.
That history meant they simply weren't willing to try to sell members a bad contract. They knew they'd pay the price if they did. They played a key role in pushing for this year's strike, and then mobilizing members to win it.
In the wake of the '97 UPS strike, the Teamsters organizing department phones started ringing off the hook. FedEx workers were excited to join the union—and UPS strikers were excited to volunteer.
"You could make a million house calls and run a thousand television commercials and stage a hundred strawberry rallies," former AFL-CIO President John Sweeney declared, "and still not come close to doing what the UPS strike did for organizing."
The Verizon strike offers a similar opportunity—energizing workers from San Diego to the Philippines to pick new fights and take new risks. Let's seize the chance.
Read more: Verizon Strike Shows Corporate Giants Can Be Beat