Santa's Elves Call for Solidarity Boycott
A battalion of elves and reindeer picketed at the North Pole this morning—decked out in Troublemakers Union hoodies ($35), T-shirts ($15), and warm beanie hats ($12).
"Ho ho, ho ho," they chanted, "Santa's greed has got to go!"
Local 1224 of the Elves, Toymakers, Reindeer, and Candy Stripers International Union has been on strike since Thanksgiving, resisting Claus's demands for confection concessions, reindeer two-tier, and heightened electronic surveillance.
"We've got no problem with Santa making a list and checking it twice," said chief steward Cindy Lou Who.
"But now he wants to see us when we're sleeping, and know when we're awake? No way."
The Elves are asking supporters to boycott Santa's workshop this holiday season—and instead to shop for gifts at Labor Notes' online store, labornotes.org/store, or call 313-842-6262.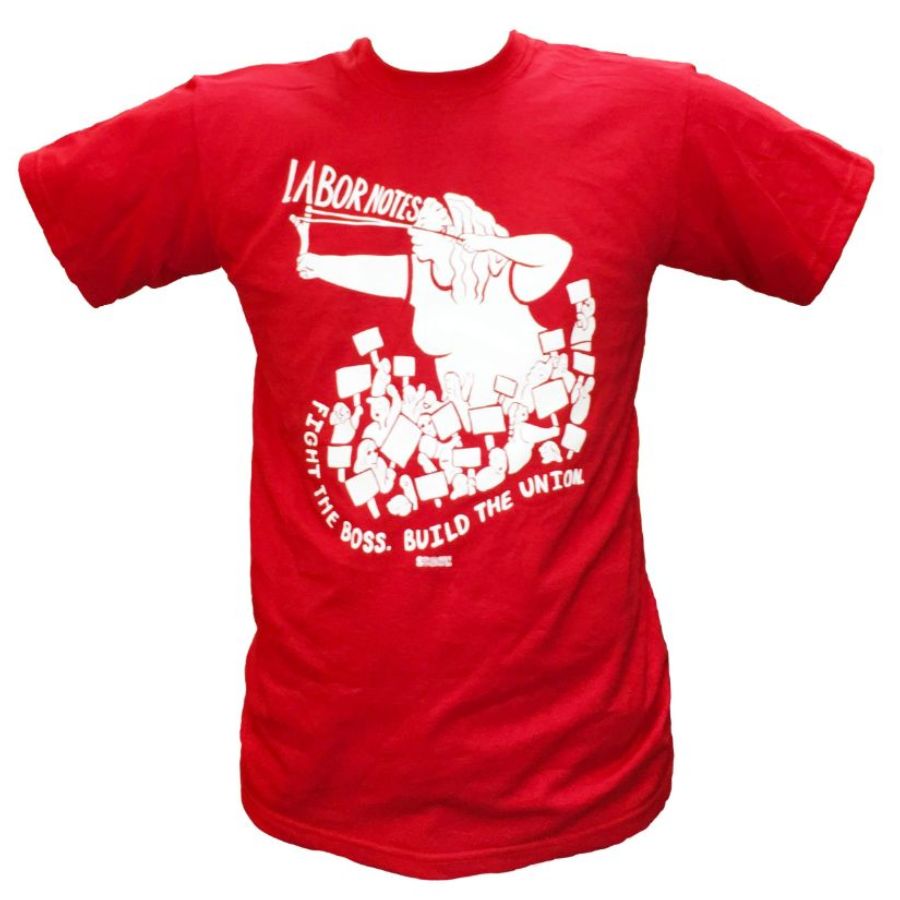 "A lot of our best contract-campaign tactics came from A Troublemaker's Handbook 2 ($24)," said Blitzen, a steward in the reindeer department. "You've got to get your hooves on a copy."
His co-worker Prancer suggests How to Jump-Start Your Union ($15), The Steward's Toolbox ($15)—or for a gift that lasts all year, a subscription to Labor Notes ($30): "great fireside reading."
Who said the Troublemakers Union pint glass ($5) "makes a great stocking stuffer! And so does the 'Tax the Rich' bumper sticker ($2)."
Economic pressure on Claus is growing, especially with the news that North Pole Letter Carriers are refusing to deliver Santa's mail until the strike is settled.
You can meet activists from Local 1224's three-sleigh caravan at the Labor Notes Conference next April in Chicago.
Meanwhile, for guaranteed delivery in time for Christmas, order all your Troublemakers gear by December 17.