California Port Truckers Strike Closes Three Terminals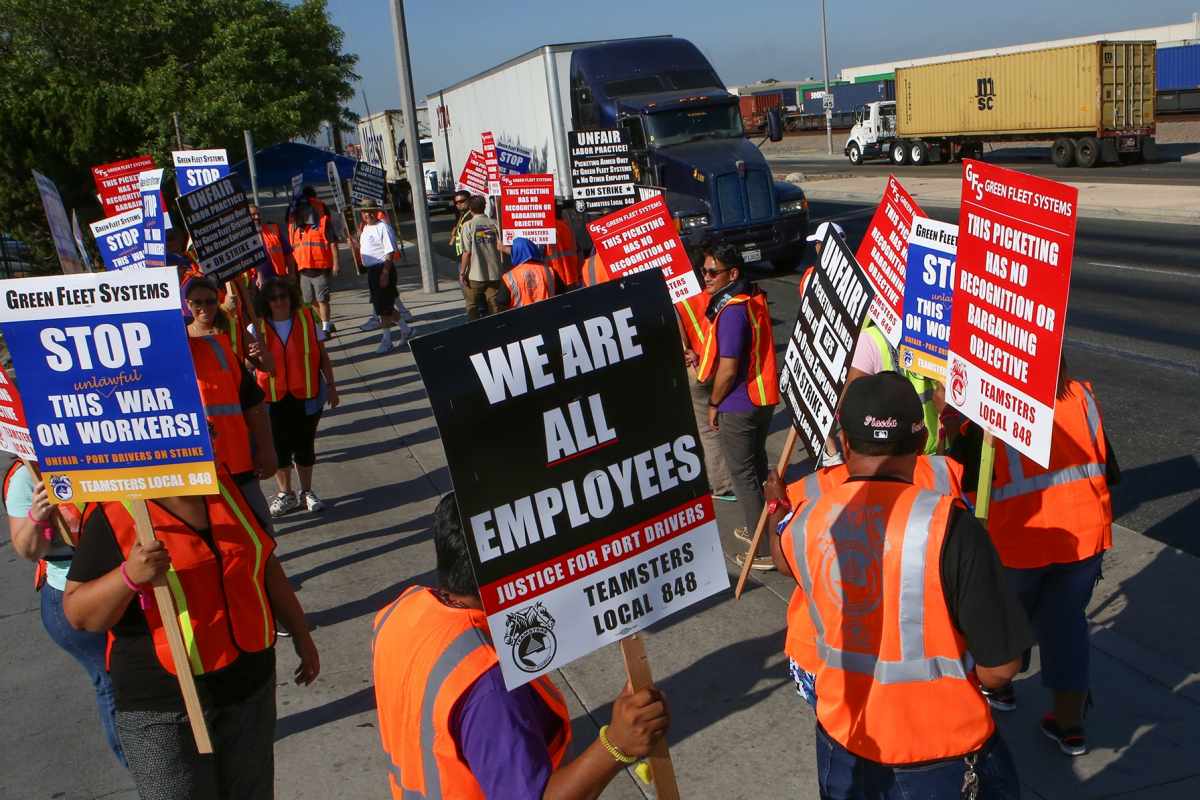 On strike again, port truckers organizing with the Teamsters in Los Angeles and Long Beach are showing their growing leverage.
For the first time, three marine terminals—including one of the L.A. port's biggest—were shuttered all day Monday, after 120 truckers walked out at Pac 9 Transportation, Green Fleet Services, and Total Transportation Services (TTSI).
Evergreen Container Terminal told the three trucking companies "they are not welcome on the docks until the labor dispute [ends]," driver Alex Paz reported yesterday.
"Our employers are shut down," he said. "This means that all drivers at our companies are idle. This is like nothing we've ever seen before."
It's the California truckers' fourth strike in a year. Others were one or two days long, but this time it's open-ended.
These are minority strikes. In November, Pac 9 driver Daniel Linares estimated 15 of his 150 co-workers would participate. "The rest say we are dreamers," he said then. "They say we are crazy fighting for our rights."
But with three terminals forced closed, the dreamers aren't looking so crazy.
Illegal Retaliation
Ships arrive at the ports laden with goods made in Asia. Truckers' job is to transport the containers to warehouses for big retailers such as Skechers Shoes, Forever 21, and Costco. Around 12,000 work at the port.
The strikes are over unfair labor practices, including retaliation. Paz, for instance, used to work at TTSI, but was fired after filing wage theft claims with the state. "My employer was in the room when I testified," he said. "Days later, he fired me."
Also new: port truckers in Georgia held a protest rally this morning too, though they stopped short of striking. They're battling to be considered employees rather than independent contractors.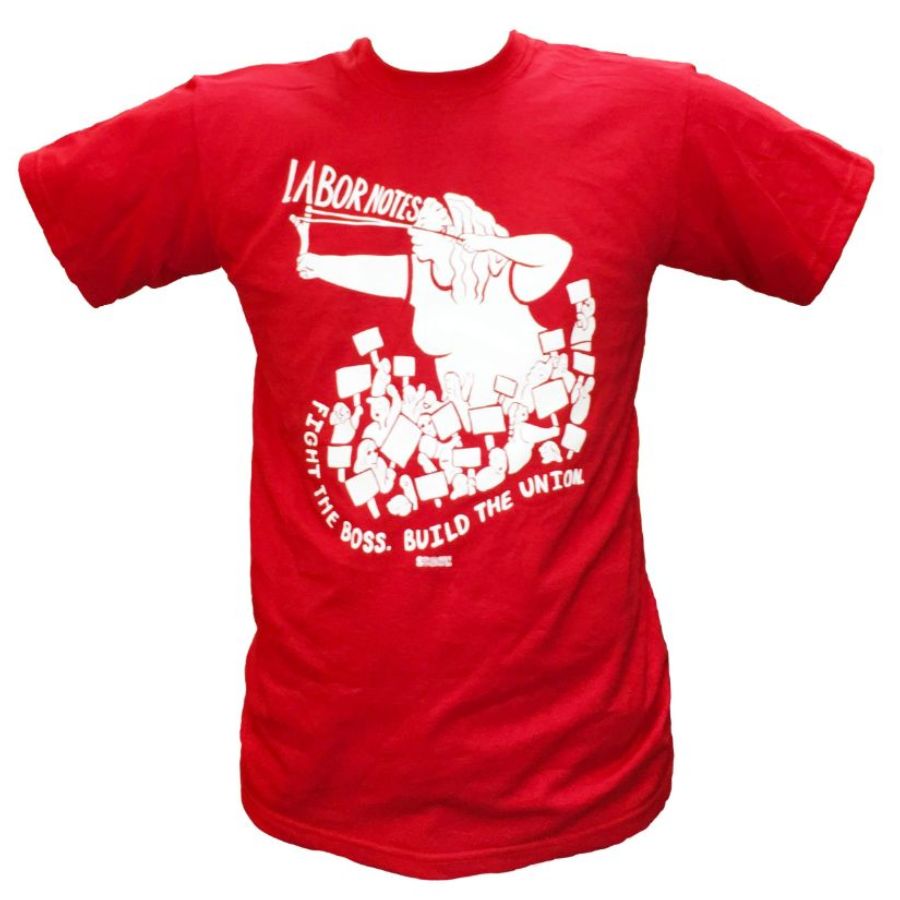 California truckers have fought the same issue, and won a series of determinations. In last November's strike Pac 9 was still claiming its drivers were independent contractors.
After the union took it to the National Labor Relations Board, the company settled. "There's now a sign posted at our company stating that we are employees, not independent contractors, and have the right to form a union," says Linares.
But he said Pac 9 continues to punish those involved in the organizing by giving them less work.
Green Fleet for its part "has broken nearly every labor law on the books trying to stop us," striker Barry Contreras said, including "giving us unsafe trucks to work with. When they break down, they send us home, leaving us with less work."
'A Sweatshop on Trucks'
By organizing, Jane Slaughter reported last year, the truckers hope to win a more livable wage and some control over their working conditions:
Port truckers in the huge L.A.-Long Beach ports are largely immigrants. Most lease their vehicles from the companies that employ them, with payments deducted from their paychecks. Also deducted are charges for parking, diesel fuel, and insurance, including insurance on the cargo.

"Last Friday I only got less than $200," striker Daniel Linares said, "for working six days a week, from early in the morning to 4 or 5 in the afternoon."

Sometimes he makes $400-$500, he said, but even so, "this job is a sweatshop on trucks. It's a miserable wage, not even close to a living wage. The company is making millions of dollars and giving us crumbles."
Read more about the port truckers here.