Viewpoint: When Patients Attack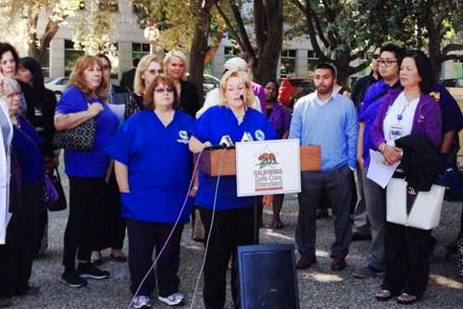 Registered nurse Elizabeth Hawkins remembers the attack like it was yesterday. She was preparing to draw blood from a patient when she took a violent blow to the back of the head.
The impact temporarily blinded her. She crouched in the corner while a co-worker and the patient's father subdued the patient.
"If my co-worker hadn't been there, I probably would have been killed," Hawkins says.
Unfortunately for hospital workers, violent assault in the workplace is surprisingly common. A recent survey by the United Nurses Associations of California/Union of Health Care Professionals (UNAC/UHCP) produced shocking results: 13 percent of surveyed members reported they experience violent assaults in the workplace every day.
"I am assaulted by psych patients almost daily," said Marjorie Mitchell, an emergency nurse at Kaiser San Diego. "Two years ago I was kicked in the chest, fell backward, and suffered a severe tear of my Achilles [tendon]. I still have pain as a result."
A study published last month in the Journal of Emergency Nursing found that 97 percent of emergency nurse respondents had been subject to workplace violence.
Psych Holds and Withdrawal Rages
Why so many assaults? Ask anyone who works in an emergency room.
In California, more and more of our patients are confined involuntarily for psychiatric evaluation. Every state has civil commitment laws, establishing when involuntary treatment is appropriate for someone suspected of being a danger to himself or others.
State law requires that patients who are committed under order of a police officer or a clinician must be evaluated by a mental health professional within 72 hours. But since the reduction of beds at county mental health facilities, they don't have enough beds to evaluate all these patients. Designated emergency departments pick up the slack.
Another reason workplace violence has rapidly increased, according to Hawkins, is the rise in the use of synthetic drugs such as bath salts or synthetic marijuana, fueling psychotic behavior in non-psych patients.
You may have heard of the cannibalism exhibited by people on bath salts. But Hawkins has also seen prior use of synthetic drugs cause the same sort of "flashback" behavior often attributed to dropping acid.
Take a former user who comes in with a sprained ankle or broken finger. The stress of the experience may trigger a sudden, unpredictable assault on a nurse.
Another type of assault has increased as outside addiction centers have disappeared around the country, according to Deirdre Kirkwood, a longtime intensive care registered nurse who now represents UNAC/UHCP members.
"Patients don't tell us the full extent of their drug or alcohol abuse," she said. "Then, as they're detoxing, a patient who was formerly calm suddenly starts going through withdrawal. That's when the patient can do things where nurses get hurt.
"You may not realize how serious the injury is when you subdue a patient and get hit in the back or wrist. But 10 years down the road, it might impact your ability to work as a nurse."
Problem Identified Decades Ago
Threats are a problem too. One nurse reported her entire emergency department was threatened by a patient who told them he would find their homes, butcher their children, and leave the pieces of their bodies in their front yards.
It's nearly useless reporting these kinds of incidents to the police, who see threats (and sometimes even assaults) as just part of the job. But they can be traumatic for workers, who know how frequently assaults really do happen in the hospital.
"My co-worker lost vision in one eye, stabbed by a patient with a spoon," said Shawn McCoy, a nurse in a San Diego mental health facility.
In another incident, McCoy said, "three co-workers were trapped behind the nurses' desk after a patient shattered a window with a chair. Glass was everywhere.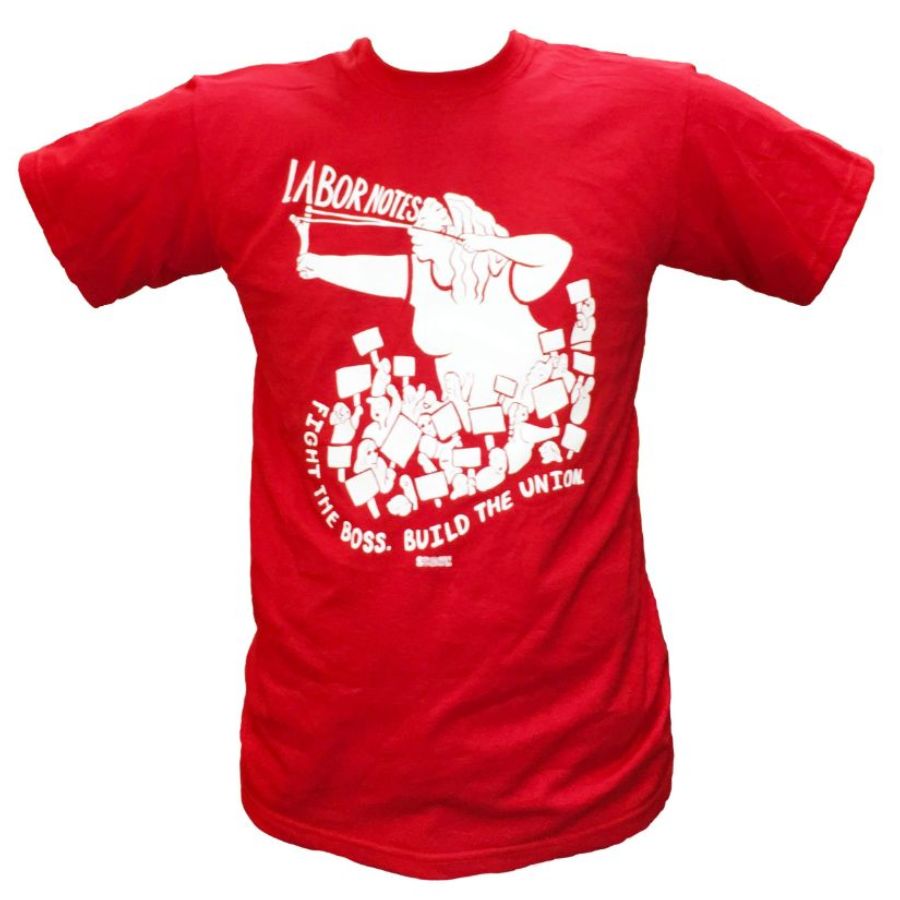 "The nurses called the 'code' for patient attack over the hospital public address system—and were reprimanded for doing so at 3 a.m. and disturbing patients."
The problem has been on the radar for decades, yet gone unfixed. The journal Workplace Health & Safety identified workplace violence as an emerging hazard in health care some 22 years ago. And "Workplace Violence in Health Care: Recognized but not Regulated" appeared in 2004 in the Online Journal of Nursing. But 10 years later, the problems they described remain.
By 2011, violence in the ER had become so commonplace that the Los Angeles Times reported some workers saw it as "an unavoidable part of the job." The issue was back in the news this April, when nurses at two separate Los Angeles County hospitals were stabbed—one with a pen, the other with a knife.
Four Steps to Safety
To address patient assaults on health care workers, UNAC/UHCP has identified four clear steps.
First, hospitals need to shore up reporting of assaults, so communities have a clear picture of the problem.
Nurses and other health care professionals tell us they have many reasons not to report an attack. They fear retaliation from management, the patient, or the patient's family, for instance. They also fear being viewed as weak or incompetent.
Besides, filing reports generally doesn't even lead to an investigation, so why take the time to fill out paperwork that will never see the light of day? And many hospitals don't even have any formal report policy or process. All this results in a gross underestimation of the problem.
Second, improve the training nurses receive for violence prevention.
Training should be based on best practices for individual hospitals. Each hospital's floor plan has its own trouble spots. The emergency room might have a blind corner where a nurse could be trapped by a combative patient, and another soul would not walk by for half an hour. In a mental health facility that bolts down chairs, a patient could trap a nurse between a chair and the wall.
The real learning comes, unfortunately, the hard way. When you restrain a patient, the placement of your hand on the leg can mean the difference between control and a kick in the face.
Every nurse with a few years under his or her belt can look in a patient's eyes and know when trouble is brewing. But training nurses to call security at that point is a waste if security is just going to stand there. Nurses really need to be trained in how to defend themselves. Aikido makes more sense to learn than a flawed security protocol.
Boost Security
Third, greatly expand the security team at all hospitals. Security officers should train with nurses and health care workers, and be full partners in preventing workplace violence.
Right now, most hospitals will say a patient cannot be restrained unless they have already assaulted someone. Obviously a less onerous standard would prevent numerous assaults.
Security tends to be woefully understaffed. One person staffs a desk. The additional security officer, if there is one, is left to walk around the entire hospital, without a weapon. Worst, most hospital security officers are banned from touching patients, even when they're assaulting nurses.
Fourth, we need regulations to hold hospitals accountable for patient violence against workers. To that end, UNAC/UHCP nurses and other concerned health care workers testified before the California Occupational Safety and Health Administration Health Standards Board on June 19 to call for better regulations in California.
Regulations should put in place a real reporting system, set standards for the number of security officers based on patients, and allow security officers to restrain patients before they attack. Most important, regulations should impose penalties on hospitals that do not act to protect caregivers.
Health care workers nationwide may have to take the same first step with their state OSHAs. The time for just waiting to see if workplace violence in hospitals will get better is long past.
Denise Duncan is a registered nurse and vice president of United Nurses Associations of California/Union of Health Care Professionals.