UAW Dues Increase? Biggest Mistake since Two-Tier
Leaders of the United Auto Workers are quietly floating the notion of a dues increase, from two hours' pay per month to two and a half. A big Jeep local in Toledo has voted to tell the International "No," and a Ford local in Chicago has suggested an alternative way to raise and save money.
A letter from leaders of an Illinois Mitsubishi assembly local tells members the dues increase "will be voted on by our elected Constitutional Convention delegates in June of 2014."
Officers say a dues increase is needed to build up the strike fund. A Big Three worker at full pay would see dues rise from $56.25 a month to $70.32. A second-tier worker's dues would rise from around $34 to $42.50.
Thirty-five years as a UAW activist (now retired) tell me a dues increase could push dissatisfaction with concessions to the breaking point. We need to organize the unorganized, not alienate the organized.
In Michigan, the state with nearly 40 percent of the 382,500 UAW members, "right to work" is now in effect. When Big Three contracts expire in 2015, members will have the opportunity to stop paying dues (the "right to freeload"). Some are already saying they will do so. UAW leaders are clueless if they don't foresee a tsunami of anger at a dues increase from a shop floor already unhappy over decades of concessions.
If the message from UAW officers is "We can't strike unless you accept a dues increase," many members would see this as manipulative.
For years, the union has taken money out of the strike fund to pay for various projects including organizing the unorganized. UAW President Bob King says organizing the unorganized in the auto industry is the union's do-or-die priority. That's true.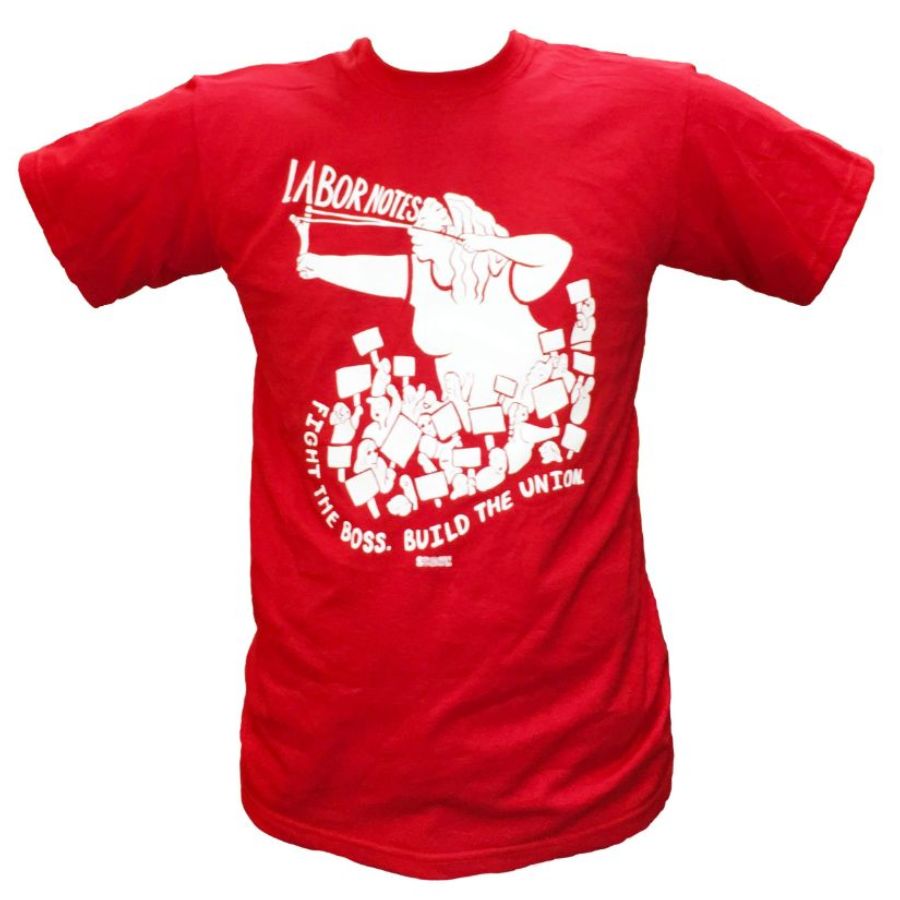 However, we hurt the UAW among non-union auto workers when we agreed to cut new members' wages drastically and to not provide them with pensions. It was fighting unions, not deep-pocketed unions, that attracted members in the 1930s—and can do the same today. A dues increase would only give more ammunition to those who want to keep the German- and Japanese-owned plants in the South "union-free."
FORD LOCAL HAS A BETTER IDEA
In September, an alternative to a dues increase passed at key UAW Local 551, Ford-Chicago Assembly.
The 551 resolution agrees there is a problem: "…the International Strike Fund has fallen from a peak of $914.2 million at the end of 2005 to $635.2 million in June of 2013, a level not seen since 1984."
The Chicago resolution argues that a credible strike threat empowers negotiators: "the strike is the most powerful tool a fighting union has at its disposal." It shows how the strike fund can be restored by:
Stopping transfers from the fund for other purposes. Previous Conventions approved taking up to $160 million from the fund in the four years between Conventions.
Raising the second tier of wages and benefits to normal pay and restoring cost-of-living and raises for all. This would generate more money without increasing the dues formula.
Raising the minimum strike fund balance required to trigger rebates to the locals and International, leaving more in the fund without a dues increase.
Holding most leadership meetings in Detroit to reduce travel expenses (and to assist Detroit itself).
The resolution says we must reject "collaboration with the Corporations we toil for as a winning strategy for negotiations."
At times a union dues increase is necessary—but we don't need handicaps when we try to talk fellow workers out of leaving the union in 2015, and persuade them to come together to organize the unorganized and fight for better contracts.
Ron Lare is a member of UAW Local 600 at the Ford Rouge in Dearborn, Michigan, and a former executive board member. Contact him at ronlare[at]sbcglobal[dot]net. To join the Autoworker Caravan email list, write Wthomp4490[at]aol[dot]com. Subscribe to the Soldiers of Solidarity list here.