Time to Pay Us Back at University of Wisconsin-Madison
UPDATE, August 8: University of Wisconsin-Madison teaching assistants have won a 4.67 percent wage increase, effective this summer. The raise will also apply to most project and program assistants, bringing them to parity with research assistants, according to a university press release.
Vice Chancellor Darrell Bazzell called it a "fairness issue" and admitted administrators had been "in discussions with graduate assistants about this situation for about a year." He conspicuously neglected to mention the grad employees union, the Teaching Assistants' Association, or its Pay Us Back campaign—but of course, as usual, it was union action that brought administrators to the table.
The win shows Wisconsin's public sector workers can still win concrete gains with direct action and informal bargaining, even after losing legal collective bargaining rights to Governor Scott Walker's Act 10 in 2011. —eds.
--
Graduate employees held a "grade-in" rally at the University of Wisconsin-Madison today to draw attention to our vital work and fight our falling wages.
We occupied Bascom Hall (the central administration building) to grade papers, hold office hours, prepare lessons, and analyze data—just like we do for hundreds of courses and projects on campus every day—and draw attention to our economic insecurity.
University administrators say they're satisfied with the level of funding the state proposes in the 2013-2015 budget—but we're not, given the big cuts to take-home pay the majority of UW workers have faced.
The hundreds of members of the Teaching Assistants' Association (TAA) are in an untenable economic situation. Although the university increasingly relies on us to do its teaching and research, our inflation-adjusted take-home pay has fallen $1,600 over the last decade—putting the annual average at around $9,500, well below the poverty level.
Further, graduate employees are required to pay more than 10 percent of our wages back to the university in the form of "segregated fees"—fees charged for such items as university health services, bus passes, and rec sports. Graduate assistants are the only employees on campus required to pay salary back through such fees, which have more than doubled in the last 10 years.
Our take-home pay ranks well below that of peer institutions and is the third lowest of the Big Ten universities.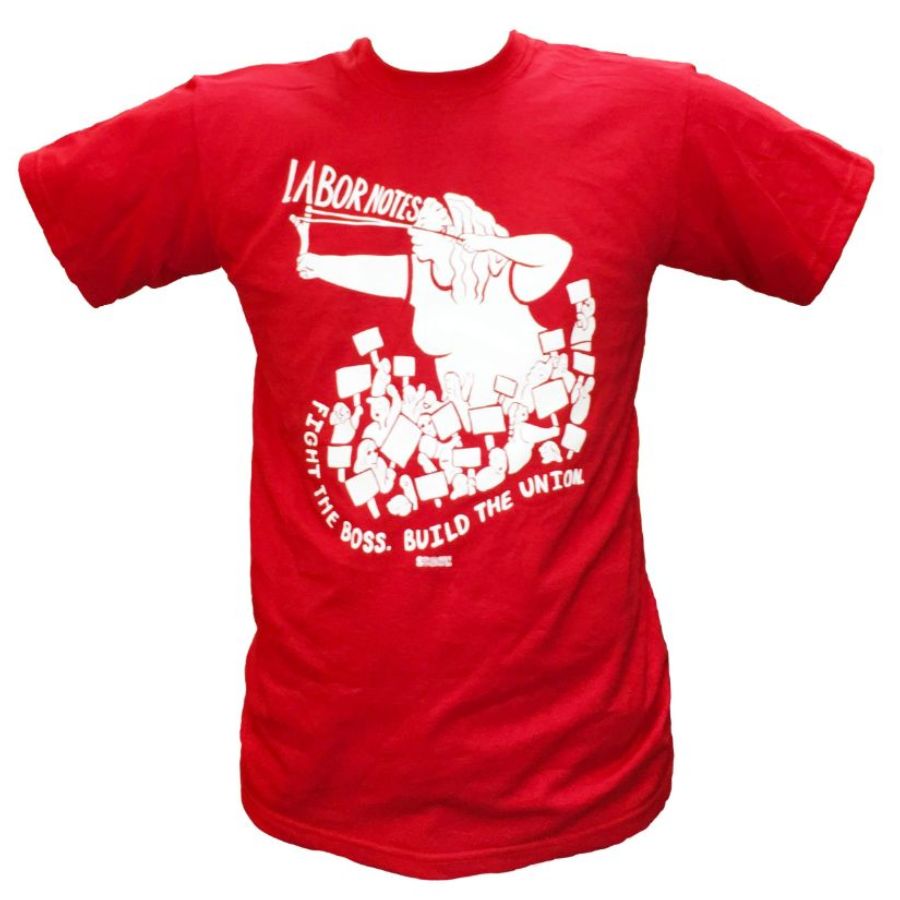 Teresa Speciale, a doctoral student in Education Policy Studies and brand new TAA member, said she participated in the grade-in because she was surprised how high the fees were—and how low UW teaching assistants' pay is.
"This is really the only job I can get as a doctoral student that also gives me the time and flexibility to focus on my own studies and research," she said.
We are calling on the administration to completely eliminate segregated fees and give us a sizable wage increase. We need that $1,600 back just to reach the average in the Big 10.
Wave of Support
Public university employees no longer have legal bargaining rights because of Governor Scott Walker's Act 10, which we protested so strongly in 2011.
But it's clear our union is more than and stronger than a law. We are using the strength of our members and our indispensable role in the university's functioning to give us more power than a contract.
The Pay Us Back campaign has generated a wave of support from all corners of campus: graduate students, faculty, staff, and undergraduates. TAA members and our supporters sent almost 500 letters to the Vice Chancellor urging him to raise our pay. Fifteen academic departments have already passed or are considering resolutions in support of their graduate assistants. TAA members presented our case at the May Faculty Senate meeting, to boisterous applause.
The TAA continues to negotiate informally with the administration and coordinate with other unions on campus to win fair wages for every UW-Madison worker.
UW-Madison only works because we do. It's time to acknowledge our work and pay us back.
Jason Lee is a member of the Teaching Assistants' Association at the University of Wisconsin-Madison.