Restaurant Workers Vote Strike over Ivy League Racism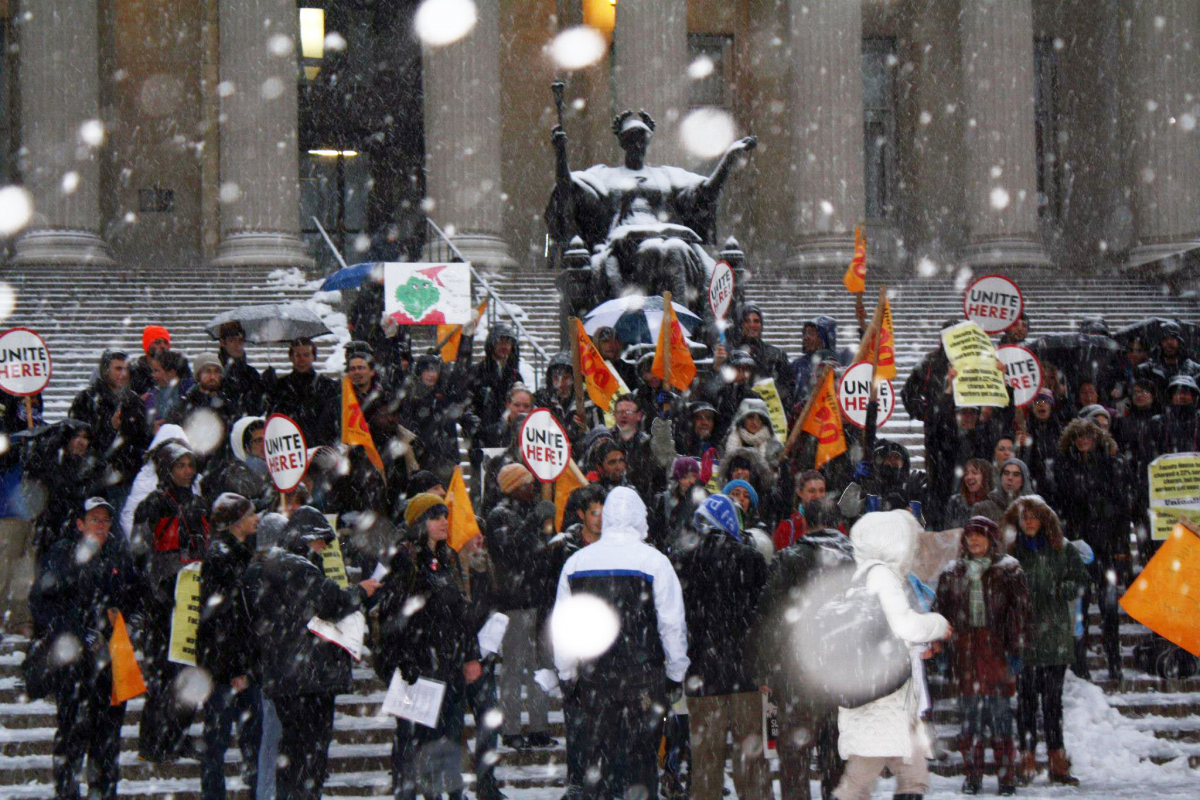 Food service workers at Columbia University who are enduring extreme conditions—including 80-hour work weeks—voted February 28 to authorize a strike.
The 35 porters, servers, and chefs at Faculty House, Columbia's premier dining venue for meetings and events, are represented by UNITE HERE Local 100. They have been working without a contract for 10 months as they struggle over Columbia's insulting wages, denial of benefits, and theft of tips. A recent rally attracted more than 200 workers, community members, and students in the midst of a blizzard.
Columbia prides itself on being the progressive star of the Ivies, but many workers say there is a racial element to the administration's refusal to budge in bargaining.
"They hear our accent and assume we think with an accent," said Juan Aquino, a porter and 25-year employee of Faculty House. He said lead negotiator Sheila Garvey has the attitude, "'Bring a lawyer. I can talk to him, not to you.'"
Another worker confided, "They just see us as a bunch of immigrants across the table."
Osmond Cousins, an 18-year chef, said Garvey once even remarked offhandedly, "I'm not going to pay unemployment for somebody to sit around in the DR [Dominican Republic], getting fresh air."
The stakes could not be higher. Incredibly, many workers are checking in at 6 a.m. and leaving at 10 p.m., doing 80-hour weeks—but are classified as "part-time" and thus deprived of full-time benefits. Cousins reported, "Over 70 percent of the people here have to work 80-hour weeks or more because we are so underpaid. That means 25 people barely getting to see their families."
Workers need to work such long days because they earn only $13-15 an hour, half the standard market rate for banquet chefs, and not close to a living wage in New York City. They have received only a 2 percent pay increase over the last eight years. And now the company is offering to raise pa—in return for a health care downgrade.
Adding insult to injury, for every catered event at Faculty House, the administration slaps on a 22 percent service charge—which goes straight to the company. From bar mitzvahs and weddings in 2012 alone, workers have calculated, over $2,000 has been stolen from each employee.
Don't Bite the Hand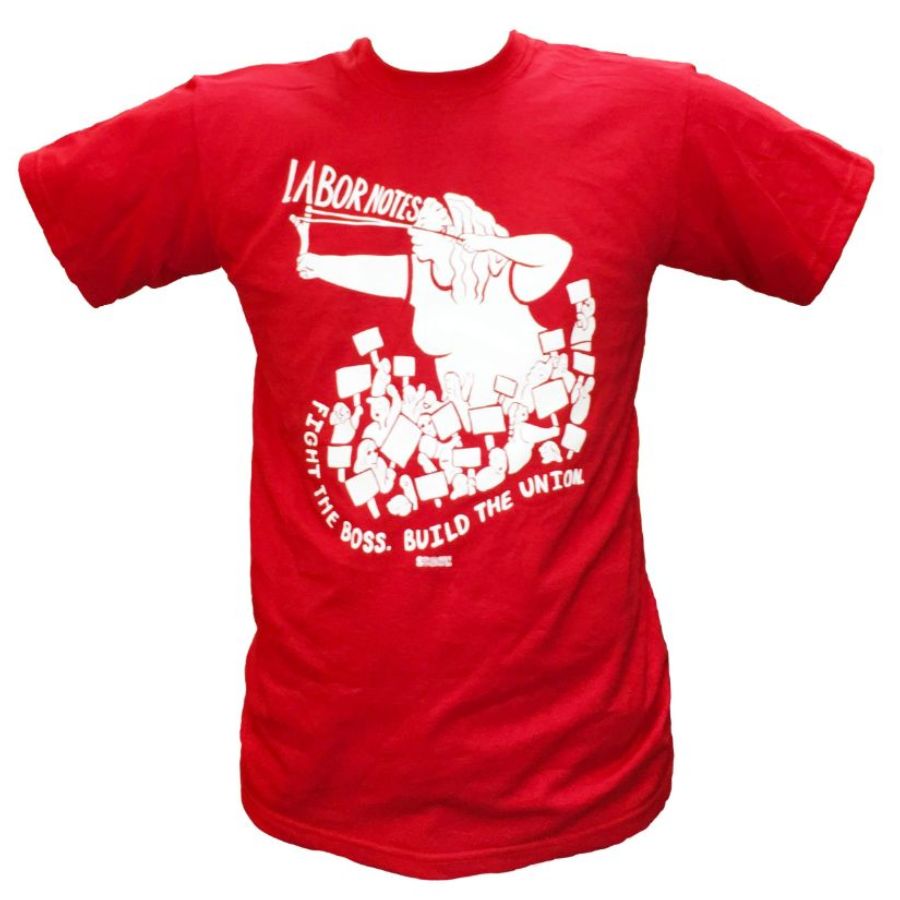 With their temporary health care coverage about to expire March 31, Faculty House employees are reaching out to the university community for support.
The day the campus group Student-Worker Solidarity published its date for a Faculty House workers' "teach-in," many employees suddenly faced a rescheduling of hours which just so happened to conflict with that date. Nonetheless, 25 workers spoke to 120 students who packed into a classroom for the teach-in. Members of SWS have been meeting with workers every day to coordinate actions and information campaigns.
The morning that the student newspaper released a front-page report on negotiations, all copies were mysteriously removed from Faculty House.
For months, workers have consistently encouraged students and faculty to sit in on negotiations. In response, the administration has walked out on multiple bargaining rounds, which gave UNITE HERE the grounds to file an unfair labor practice charge and lay the legal framework for a strike.
In a student-worker delegation last semester to Scott Wright, administrative head of Faculty House, I asked him if he at least respected the work of the Faculty House employees, who often work 80 hours a week to feed our community. He swiveled about in his chair and mused aloud, "Do I?"
"Clearly, you don't," Cousins answered.
For all its Ivy League education, Columbia's administration apparently never learned the most basic of childhood lessons: "Don't bite the hand that feeds you." After all, the restaurant workers at Faculty House just might bite back.
George Joseph is a leader of Student-Worker Solidarity and a student organizer working with UNITE HERE.