Cablevision Workers, Mayoral Candidates, Clergy Protest Mass Firing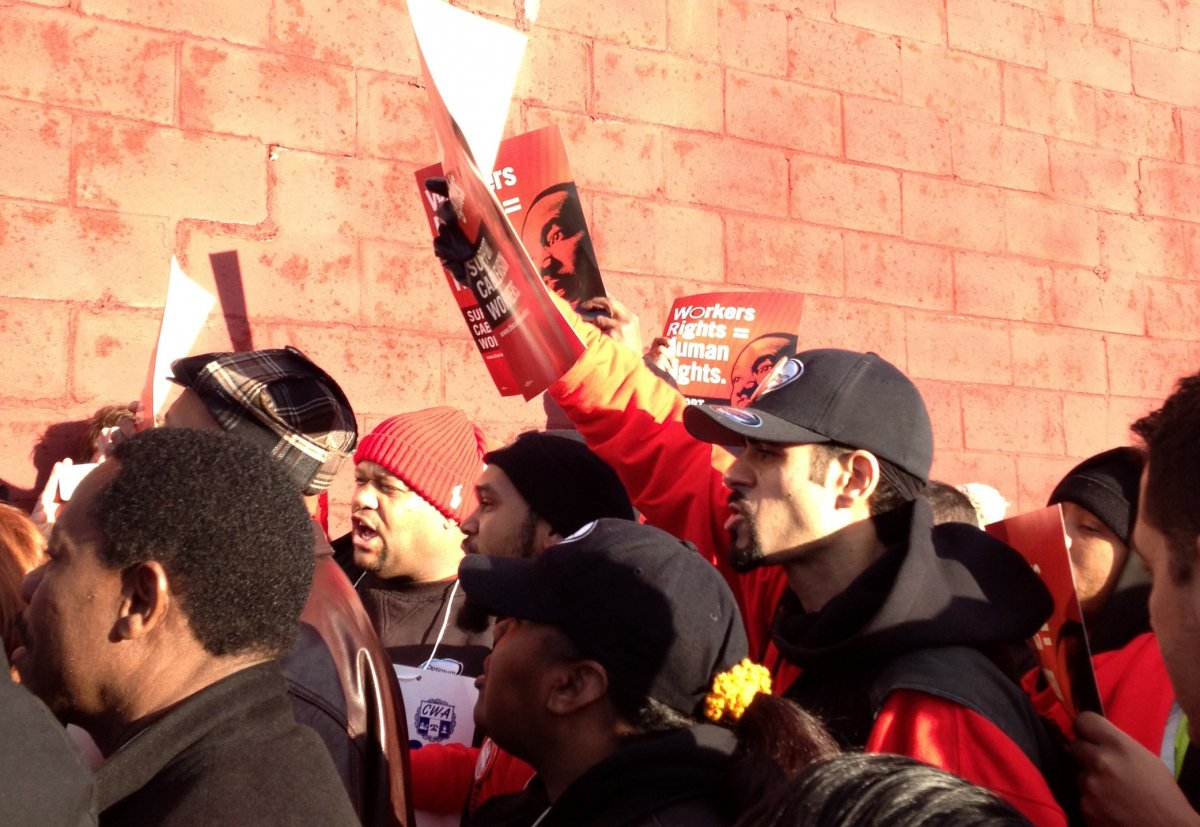 Updated January 31:
Chanting "CWA, here to stay," a furious crowd pressed against the door of a Cablevision building this morning, demanding the company let 23 technicians it fired yesterday return to work.
Company flacks guarding the door looked uncomfortable as supporters including a bishop, city councilors, and New York mayoral hopefuls Christine Quinn, speaker of the city council, and Bill de Blasio, city public advocate, addressed the crowd.
"Cablevision has just brought a world of pain onto themselves," said de Blasio.
"We are not going to let this stand," said Quinn.
"This ain't Wisconsin," said City Councilor Jumaane Williams.
Cablevision fired 23 workers in Brooklyn yesterday after they tried to use management's "open door" policy to talk to a vice president about how the company is stonewalling their first-contract bargaining, according to the Communications Workers of America.
About 70 workers gathered in the cafeteria and tried to speak to a vice president yesterday morning, organizing director Tim Dubnau said, and at first they were told he was too busy to speak with them. Some gave up after a few minutes and left to begin their work routes, while others waited on.
Then a vice president came out and told them they were all fired for striking, Dubnau said, though none had refused to work. In fact, some of the workers who had begun their routes by this time were called back to the garage to be terminated.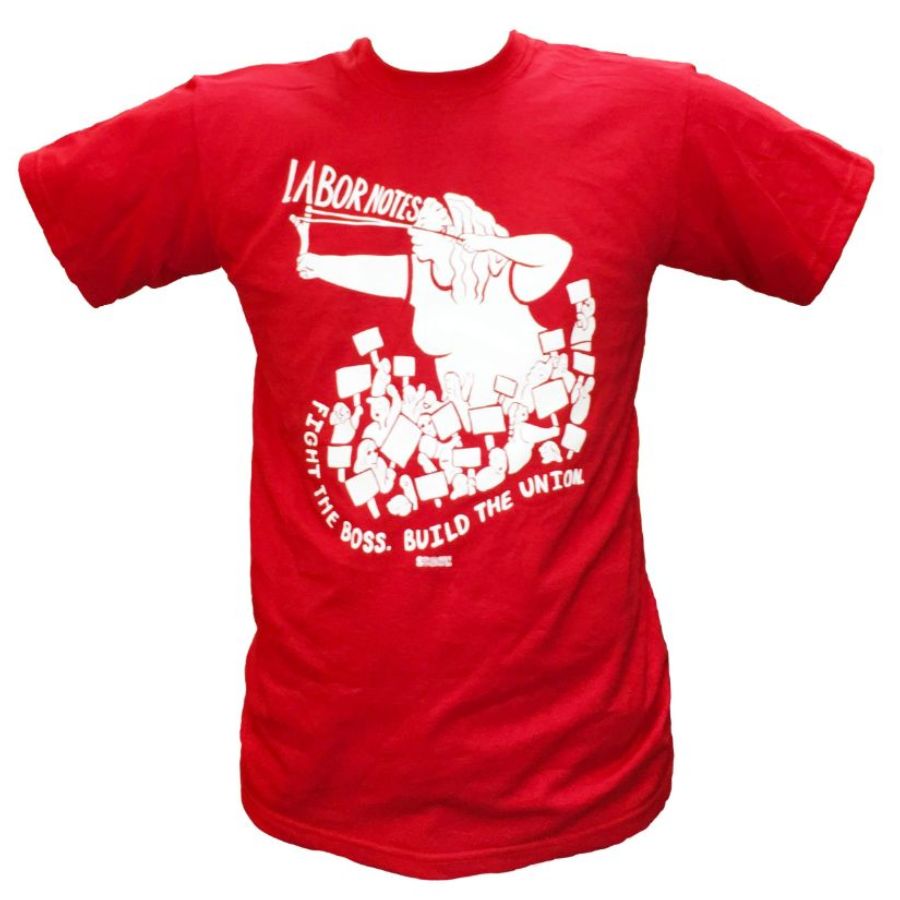 "Cablevision has illegally failed to negotiate in good faith with its Brooklyn workers, illegally intimidated workers in other boroughs, and today brazenly violated federal law by firing workers for protected activity," said Chris Shelton, vice president of CWA District 1.
It was not clear how Cablevision chose which 23 workers to fire among the 70 who took part in the action, but it appears the company is trying to permanently replace them.
Brooklyn Cablevision workers angered management when they rallied last Thursday, one of the coldest days of the winter, to commemorate Martin Luther King Day and the one-year anniversary of their vote to form a union last January.
The company's technicians in the Bronx voted down a union effort last summer after CEO James Dolan ran an intense anti-union campaign.
Cablevision and its Brooklyn employees still have not reached a first contract. CWA filed charges with the Labor Board last week, alleging the company has not been bargaining in good faith.
While refusing to offer any improvements in wages to the newly unionized technicians in Brooklyn, the union said, Cablevision has given raises between $2 and $9 an hour to all its technicians outside the borough.
Employers often drag their feet in bargaining first contracts, in hopes the newly organized workers will get discouraged and give up. But a recent petition showed the Brooklyn workers' support for their union has only grown stronger since the original vote.
CWA is asking community members to call Cablevision to protest the firings, and to stay tuned for further action.