Charter Schools Iced, Los Angeles Teachers Win Bids To Run New Schools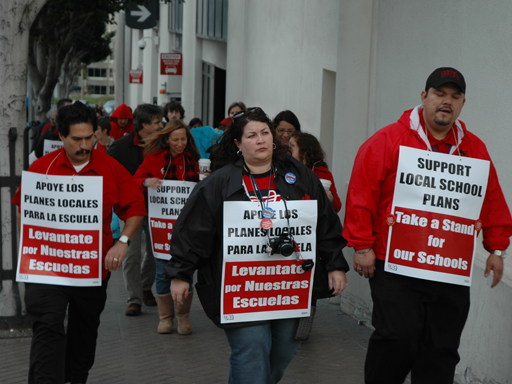 Charter school companies in Los Angeles were licking their chops last summer when the school board gave outside managers a chance to operate 36 schools next year.
After yesterday's packed board meeting where officials voted to award 29 of those schools to teacher-led groups supported by United Teachers Los Angeles, the charters are licking their wounds.
What looked like another bonanza for charter operators in Los Angeles—which already has the most charter schools in the country—turned into an opening for teachers to build power with parents.
Yesterday's competition is just the first round of what promises to be a titanic fight between the charter operators and union-backed coalitions in Los Angeles as 250 district schools will be opened to outside bids in the next several years.
LA's school board started the bidding this summer on 12 low-performing "focus" schools as well as 18 brand-new campuses, which will house 24 schools. Proposals flooded in from 85 groups, including charter management companies, Mayor Antonio Villaraigosa's school franchise, and the union.
Gillian Russom, a teacher at Roosevelt High School and a UTLA activist, built alliances with parents at her school to submit a proposal for the still-in-construction Esteban Torres High School—where some of her students will go next year to relieve overcrowding at Roosevelt. With neighborhood walks, community forums, and proposal writing sessions, teachers and parents tailored their own reforms.
"We had something positive to organize around in addition to defending from charters," Russom says. "We showed the community that teachers have a vision for these schools, too."
Some of the plans developed by teachers and parents were formed along the lines of pre-existing alternative school models in the district.
At the new Torres High, plans by teachers and parents to start up five subject-based pilot schools beat out two charter giants: Green Dot and the Alliance for College-Ready Schools.
"The biggest charter companies in this city got iced," Russom says.
The pilot model—imported from Boston schools—is debated within union ranks. While they allow teachers some autonomy from district mandates over curriculum, they also open union contracts to alteration around hours and work duties—changes decided on by each school's governing board of teachers.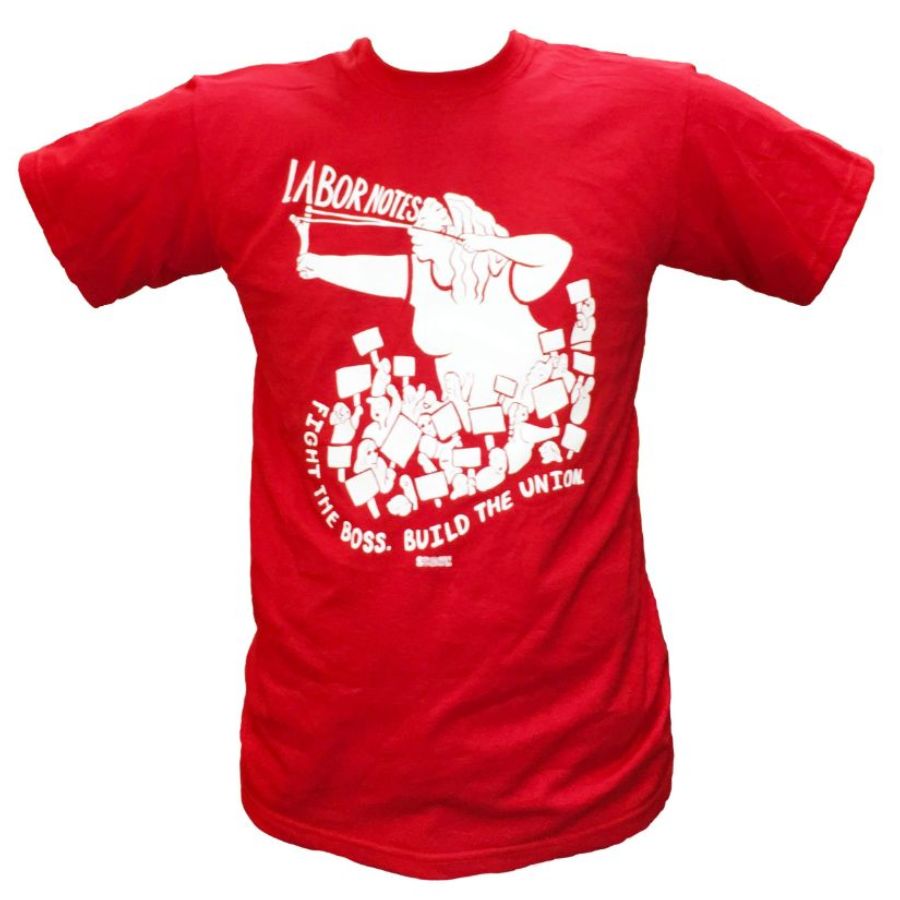 Teachers, staff, students, and parents at affected schools voted on proposals February 9, returning overwhelming support for teacher-led applications—a strong rebuke of charter bids. In an election administered by the League of Women Voters, 87 percent of parents voted for teacher-led proposals across the city. High school students voted, too, with strong majorities in favor of teacher-led plans.
Not one charter plan won parent, teacher, or student votes—leading UTLA to claim an early victory.
Superintendent Ramon Cortines and a panel of reviewers sent their recommendations for each school to the school board before yesterday's decisive meeting. Cortines backed many teacher-led proposals, but ignored some community votes in favor of charters.
Board Member Yolie Flores, who had introduced the "Schools Choice" resolution over the summer, downplayed the votes. Charter bidders hoped the community polls would remain only "advisory" when the board issued final decisions February 23.
Teachers, union activists, and charter supporters packed the hours-long meeting for their final lobbying effort.
Many suspected that the board would snub the parent votes, overrule the superintendent's endorsement of most teacher plans, and assign many of the schools to charter operators. Instead, they overturned three of the superintendent's charter nominations. The board also reversed Cortines's recommendation to split two new campuses into schools run by union and charter plans. The Mayor's Partnership for Los Angeles Schools took control of three schools, and four new schools went to charter companies.
The parent votes proved too compelling to ignore.
"They sold this whole process in the name of 'parent choice,'" Russom says. "Once people saw 87 percent parent support for our plans, it was harder for charters to claim that they worked on behalf of parents."
Yesterday's decision follows another recent blow to charter backers: a study from the UCLA Civil Rights Project showing intensified segregation at charters, further wearing at charter school claims to equity and racial justice.
Despite the victory, teachers remain focused. Yesterday's decision is only the beginning of a years-long process during which hundreds of district schools will be opened up to bids. UTLA is challenging the entire "choice" process in court, claiming that publicly funded schools built to relieve overcrowding cannot be given away to (non-union) charter schools without a binding teacher vote.
The state's budget catastrophe looms large, too. Drawing on strengthened ties to parents and students, teachers are gearing up for a statewide Day of Action March 4—and a march to Sacramento beginning the next day—to fight off crippling budget cuts threatening thousands of classroom layoffs.
"We're not out of the woods yet," Russom says.