Rest in Power Mike Parker, 1940-2022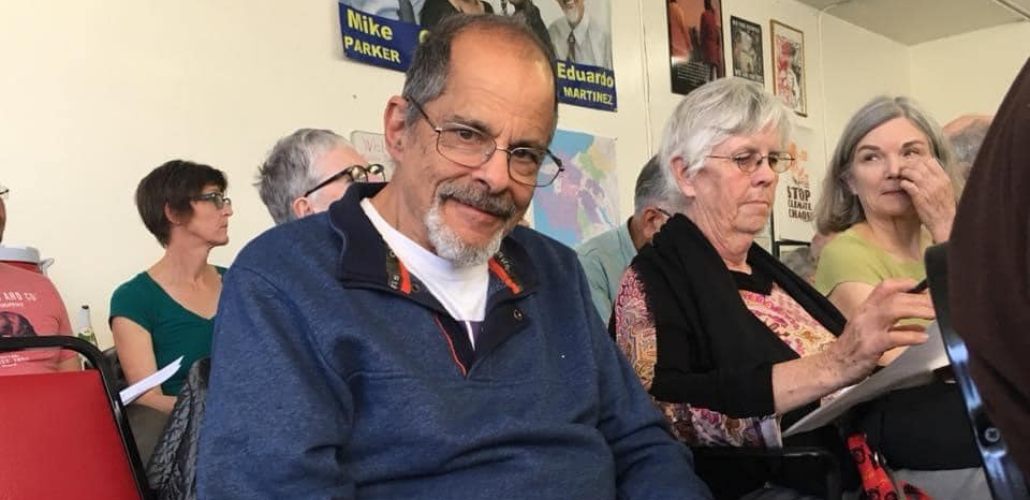 Mike Parker, the author of four Labor Notes books and a close supporter and key strategist throughout our 43-year history, died January 15 of pancreatic cancer. He will be hugely missed—remembered as a brilliant thinker, a humble and dedicated movement-builder, and a moral compass and mentor to generations of activists.
"I knew Mike Parker when I was a student at the University of Chicago in the early 1960s," Senator Bernie Sanders told Labor Notes. "Mike was a brilliant advocate for workers and unions then, and he remained so for the rest of his life. Mike fought tirelessly for human solidarity and a more just and humane world. His life's work and dedication should serve as an example for all of us."
One of Mike's major contributions was a critical examination of closely linked employer strategies that swept the country in the 1980s and 1990s: lean production, the team concept, and labor-management participation schemes with names like "quality circles" and "quality of work life." He developed this analysis while working as an electrician and Auto Workers (UAW) member at Chrysler and Ford plants near Detroit.
Lean production was vigorously promoted by Toyota, spreading first through the auto industry and then to all kinds of other sectors such as hospitals. Its veneer of worker empowerment and emphasis on solving problems could sound enlightened until you decoded those terms—as Mike did in Inside the Circle: A Union Guide to QWL (1985), Choosing Sides: A Union Guide to the Team Concept (1988), and Working Smart: A Union Guide to Participation Programs and Reengineering (1995), the latter two co-authored with Jane Slaughter.
"He analyzed each aspect of how they tried to fool you into thinking that giving them your ideas was going to help the workers, and how it was not," said Slaughter, one of the founders of Labor Notes. "Workers were going to have 'a say,' but the say was how to speed up your job, how to go from six workers on your team to five."
Mike's analysis of lean production was "brilliant and groundbreaking," Slaughter said. "It got attention in academic circles as well as in the labor movement. His analysis of how the system was designed to automatically put pressure on workers to speed up and never make a mistake was really eye-opening. He was the first person to understand how that system worked, not with a supervisor standing over you but with the system itself as the whip."
SCHOOLS OF RESISTANCE
To disseminate this analysis and strategies for resisting, Parker and Slaughter devised a curriculum and organized a series of intensive weekend Team Concept Schools—"some of the best educational events for rank-and-file workers," said Kim Moody, another Labor Notes founder.
"I learned to call lean production 'management by stress' and to substitute the words 'more profitable' every time the boss says 'more competitive,'" said Teamsters for a Democratic Union (TDU) organizer David Levin. "When UPS tried to introduce Team Concept, Teamster reformers at the international union launched a counter-campaign under the slogan 'Our Team Is the Teamsters' and won. That campaign helped lay the groundwork for the 1997 contract campaign and strike."
In the Communications Workers (CWA), Parker's work was important to keeping telephone unionism in the Northeast on track. Inside the Circle was "an incredible tool for debunking what was, in the mid-1980s, a heavy-duty CWA embrace of quality circles," said Steve Early, then an organizer with the union. After the 1989 strike at NYNEX (now Verizon), when the company tried to use a participation scheme to derail union militancy, Parker spoke at a district conference and even debated a local union leader in front of an audience of 300 at a Queens union hall. (See Early's tribute, "Mike Parker: A Labor Educator with Impact," for more.)
The schools and books attracted many new people into the Labor Notes orbit. "Inside the Circle flew off the shelves," Slaughter said, "because these programs were being installed everywhere, and often international unions were promoting them. Nobody else was offering the kind of analysis that Mike came up with."
"If it's hard to explain today how much buy-in these programs had across the board," Levin said, "much of the credit goes to Mike and Jane's work."
DEMOCRACY IS POWER
Mike's fourth book, Democracy Is Power: Rebuilding Unions from the Bottom Up (1999), co-authored with Labor Notes staffer Martha Gruelle, is a classic that has lately attracted fresh interest from a new generation. (The book is currently out of print, but the PDF is posted on the Labor Notes website where anyone can read and use it for free.)
A new leadership at the AFL-CIO had lifted hopes for a revitalization of the labor movement—but with a top-down approach that emphasized union power while saying nothing about union democracy. Parker and Gruelle argued that a union's power to fight the boss and win was rooted in the degree to which members ran and owned their organization.
The book was not just a manifesto but also a how-to guide, detailing practical steps to build a democratic culture in your union and the challenges that could arise. Parker and Gruelle argued that democracy was far more than formal practices—in fact, there's a whole section on how to avoid getting bogged down in Robert's Rules of Order, and another on making meetings interesting. There's also a checklist of advice for newly elected union officers: everything from "start a stewards' council" to "change the locks."
A KEEN INTEREST IN THE DETAILS
Mike was part of a generation of student activists who decided to devote their lives to the labor movement by getting jobs as rank-and-file union members in industries like auto, telecom, and trucking. Their aim was to join up with existing reform movements to help transform important unions like the UAW, CWA, and the Teamsters from below. He moved to Detroit in 1975 and was hired as an electrician at Chrysler.
His experience made him a mentor to others. "Mike was such a great, quiet mentor to so many rank-and-file activists of my generation and younger," said Mark Brenner, director of Labor Notes from 2005 to 2017. "One of the things he always said is, 'You've got to find a job you like. If you don't do that you'll never make it.' That's exactly what he did—whether it's teaching programmable logic control or being a technician in an auto plant programming the machines himself, he really loved that, and found a way to have a career doing something he liked. "
He was someone you would go to for insights—generous and forthright. "One of the things that made Mike so special was that he had this tremendous wealth of experiences and wanted to share them, not by talking over people, but by talking with them," said Pam Galpern, a Verizon tech and activist in CWA Local 1101.
His analysis of employer strategies drew on his own experiences and observations on the job. He always had a keen interest in the processes of work, technological changes, the particular role of higher-skilled workers, and how all these specifics could reveal where employers and workers could each find leverage.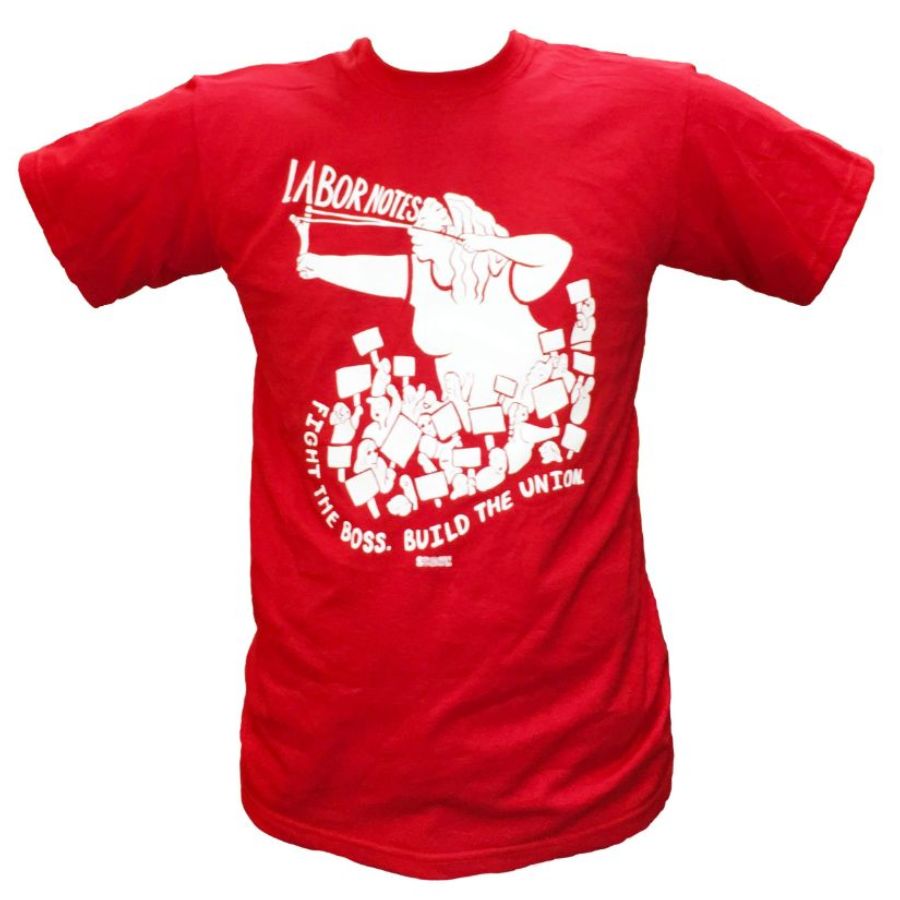 "Mike could look at a complicated situation or process—lots of pluses and minuses for both labor and management—and understand what was the key outcome for workers," Gruelle said. "And then he could explain it."
"One of Mike's most original points of genius was that labor activists could win by keeping ahead of the boss on technology," said Keith Brower Brown, a steward in UAW Local 2865 at the University of California. "In the '70s and '80s, Mike was constantly learning about new computers and robots coming for the auto plants. When the boss proposed to outsource jobs on those new systems to non-union consultants, Mike could credibly say, 'Not so fast—we're ready to run this as UAW members, and do it our way.'
"Mike's job as a Chrysler electrician meant he could move around the auto plant, meet different workers, and get access to restricted areas, like the central air compressors that could drive or shut down the whole assembly line. He knew he had power from being able to 'fix what the supervisors can't,' as he once told me."
"He was genuinely super-interested in understanding the work," Galpern said. "In my case, he was really interested in understanding the work we were doing in telecom—the transition from copper to fiber and what that meant, the move toward wireless, what all these technological changes meant in terms of workers being able to control their day-to-day work.
"When I talked with him, he asked me lots of questions I didn't know the answers to. He never made me feel stupid, but I left feeling like I wanted to learn more about my own job and industry, to be able to answer those questions for myself."
THE CONNECTIVE TISSUE
"Mike was really the connective tissue for Labor Notes as an organization for many, many years," Brenner said. "Mike was very much an anchor of what we should do and where we should go."
He never minded doing the nitty-gritty work, from staffing a conference registration table to rewiring the electricity in the Detroit office shared by Labor Notes and TDU and building custom databases for both organizations.
Mike's political work throughout his life stretched beyond the labor movement. As a college student in Chicago he was a leader in the Student Peace Union and the Young People's Socialist League (along with Senator Sanders). In Berkeley in the 1960s he was active in the Free Speech Movement and was instrumental in building an alliance between the Black Panther Party and the Peace and Freedom Party.
In his retirement, Mike left Detroit for Richmond, California, where he became a key leader in the Richmond Progressive Alliance—a grassroots political organization that managed to beat Chevron in that oil refinery town, wresting control of the mayor's office and city council. (Read more in Steve Early's book Refinery Town: Big Oil, Big Money, and the Remaking of an American City.) He became a mentor to activists in the Bay Area labor movement and Democratic Socialists of America, and remained an active board member and supporter of Labor Notes.
"Even when he was super-involved in helping lead RPA, Mike always wanted to keep Labor Notes at the forefront. He said, 'If we don't have the labor movement the rest of it doesn't matter,'" Slaughter said.
"Mike was passionate that he and other veteran activists couldn't lead for others—we had to help workers fight for themselves, and help those fights get organized to last and win," Brower Brown said. "That was driven home for Mike especially by decades of work supporting hard fights against racism, including with the Black Panther Party and police reform in Richmond." Last year, Richmond passed a budget that shifts resources from the police department to social programs aimed at creating real public safety. Mike was not only active in the campaign—even as he fought cancer—but, characteristically, helped outline its lessons in an article for Jacobin.
In the last year of his life, he and longtime TDU national organizer Ken Paff set up a foundation to carry on his work, the Social Justice and Solidarity Fund.
Mike's beloved partner Margaret Jordan passed away two years ago. He is survived by his daughter Johanna, who took care of him through his illness, and his brothers Bill, Bob, and Jerry. He asked that any remembrance donations be sent to the Richmond Progressive Alliance, the Eduardo Martinez for Mayor of Richmond 2022 campaign, and Unite All Workers for Democracy, a grassroots movement of UAW members.
If you have memories of Mike you'd like to share with Labor Notes, email them to editors[at]labornotes[dot]org or leave a comment below.
Dan DiMaggio contributed reporting to this piece.
Selected articles by Mike Parker on the Labor Notes website:
Excerpts from Democracy Is Power:
Other articles: