Dispersed but Undaunted, Chicago Amazon Workers Help Win Megacycle Pay Nationwide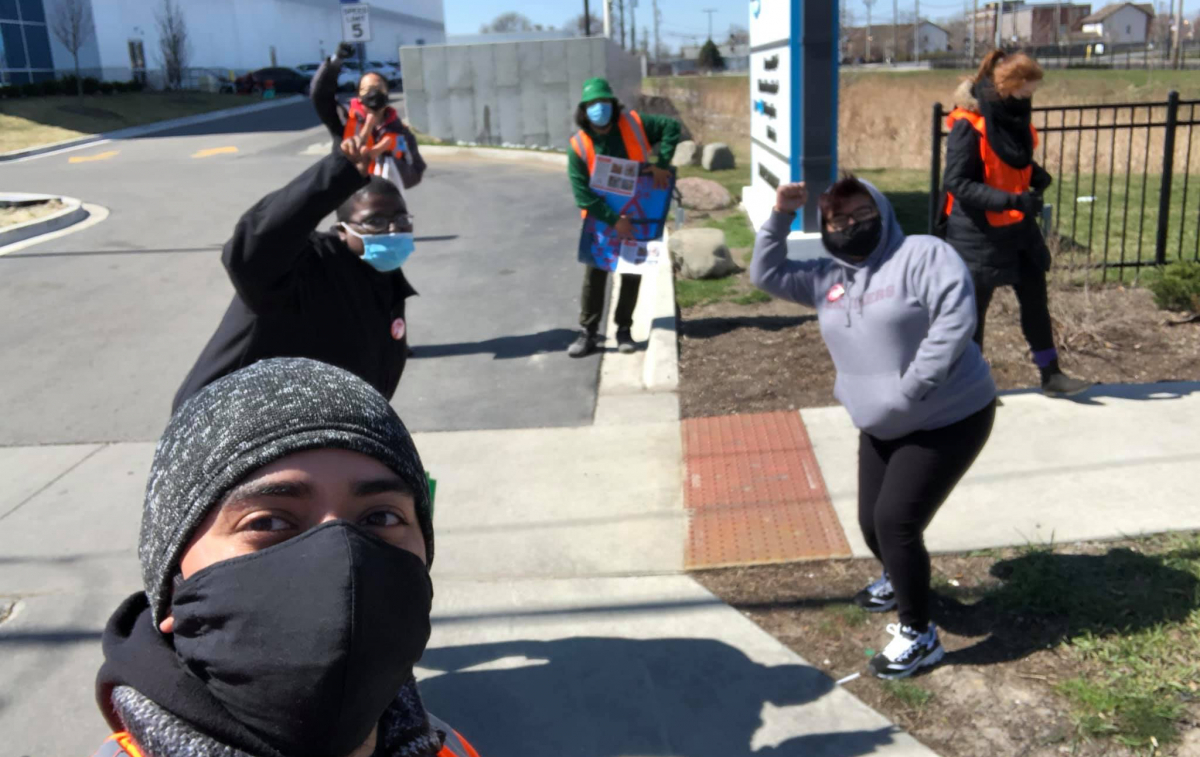 Chicago Amazon warehouse workers were put in a tough spot, and made the best of it.
In January, the company hit workers in Chicago's DCH1 delivery station with a devastating one-two punch. First, Amazon was shutting down their workplace, so they would have to transfer to other facilities across the city. Second, workers at delivery stations nationwide were going to be forced onto a new shift called the "Megacycle," where they would work four times a week from 1:20 to 11:50 a.m.
Delivery stations facilitate the "last mile" of delivery, sorting and handing off packages to delivery drivers. The Megacycle is designed to speed up the delivery process, allowing customers to order even later and still get their packages within one to two days.
HOME BASE OF SHOP FLOOR ACTION
DCH1 had been the base of the Chicago chapter of Amazonians United—the first chapter in the country. This network of worker committees at Amazon warehouses now reaches across the U.S., with ties with similar groups in other countries.
The Chicago chapter held its first public action in 2019 to demand access to drinking water on the job. Members quickly made connections with workers in other facilities to organize around issues ranging from health and safety to the lack of paid time off.
Over the next two years, workers at DCH1 organized petition campaigns, built community through social events, marched on the boss, and struck.
Amazonians United groups are not immediately oriented toward forming officially-recognized unions through the National Labor Relations Board process, instead focusing on building lasting worker committees that can operate like unions on the job.
WALKOUT AT TRANSFER FACILITY
Faced with the closure of their facility and the forced switch to the Megacycle, Chicago's Amazonians United group moved quickly to gather petition signatures from their co-workers backing several demands:
Accommodations for workers who couldn't make the change to the new shift
An added $2-per-hour differential for the less-desirable shifts
Lyft rides to and from work—since most of Chicago's subway service and many bus lines don't run overnight, or run on reduced schedules
Full 20-minute breaks, which is the policy but managers were enforcing 15-minute breaks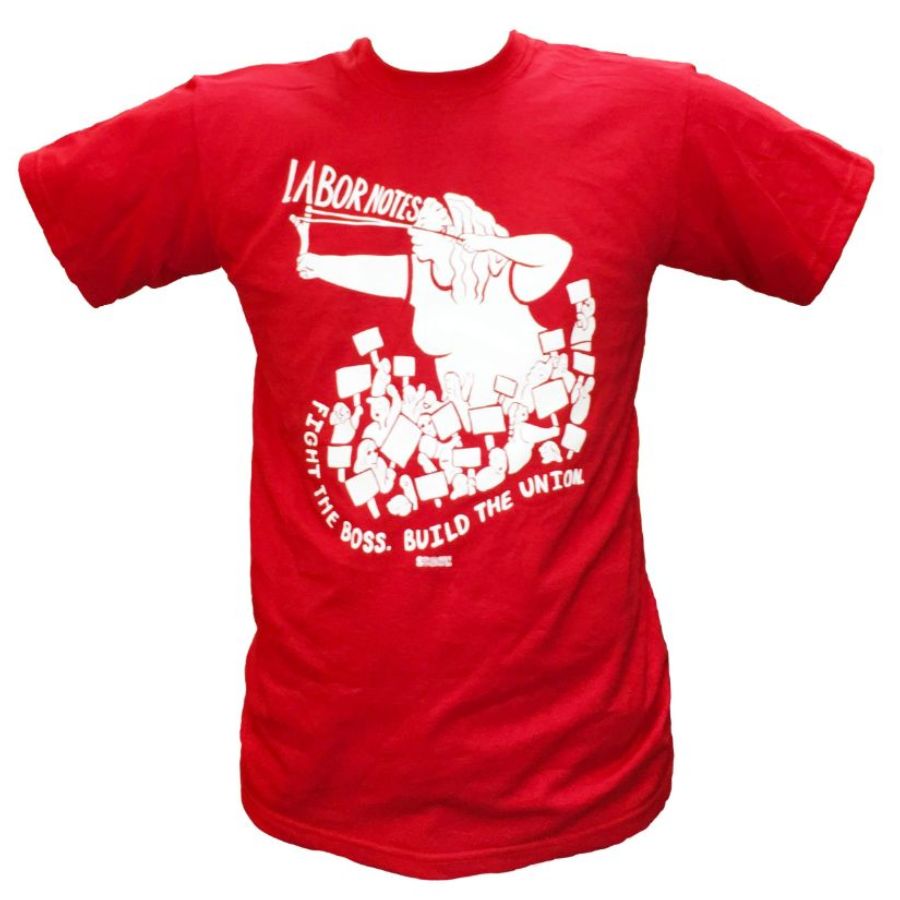 AU's core organizers hit the ground running on these demands in other facilities in the Chicago area, too. At DIL3, one of the Chicago-area delivery stations to which DCH1 workers were transferred, workers held a one-day walkout in April. Most of the 50 workers on schedule that day walked out, left early, or stayed home. Most who took part hadn't already been involved in the organizing at DCH1.
Managers, HR, and security guards were left to fill the gaps alongside the 10 workers who remained.
"Some managers had to do real work for the first time, as evidenced by their slowness and clumsiness in moving carts, picking bags and packages, [and] staging for delivery," wrote AU Chicagoland organizers in a collective response to Labor Notes about the walkout.
Some deliveries to the areas served by DIL3 were delayed by one to two days—confirmed by notifications Amazon sent out to customers telling them their orders would be late.
VICTORY ON MEGACYCLE PAY
Last month, AU claimed victory. On their May 19 paycheck, workers on the Megacycle shift across the country received a shift-differential pay increase of $1.50-$2 per hour, depending on the day of the week. The workers in Chicago are confident they had something to do with it.
This isn't the first time workers in a relatively small number of facilities were able to push Amazon to make changes nationwide. In the months before the pandemic, workers organizing under the banner of Amazonians United pushed for paid time off with petitions and walkouts in Chicago, New York City, and Sacramento. Workers in the latter city walked off mid-shift on December 23, 2019, after delivering a petition with 4,015 signatures. Amazon relented, and workers started receiving paid time off.
Even though they've been dispersed from their original facility, AU activists in Chicago plan to keep doing what they've been doing: "uniting with our co-workers, identifying the issues that are most popular, and taking action to address them."
Do you work at Amazon? "If you know like we do that we all deserve better, talk with your co-workers, figure out what issues y'all care about, discuss and make a plan, and join the fight," say organizers with Amazonians United Chicago. "We all have a part to play and it's never too late to stand up for respect and dignity." Reach them at AUChicagoland[at]gmail[dot]com, facebook.com/AUChicacoland, or on Twitter/Instagram @AUChicagoland.