As Rank-and-File Auto Workers Demand National Shutdown, Union Officials Partner with Companies to Keep Plants Open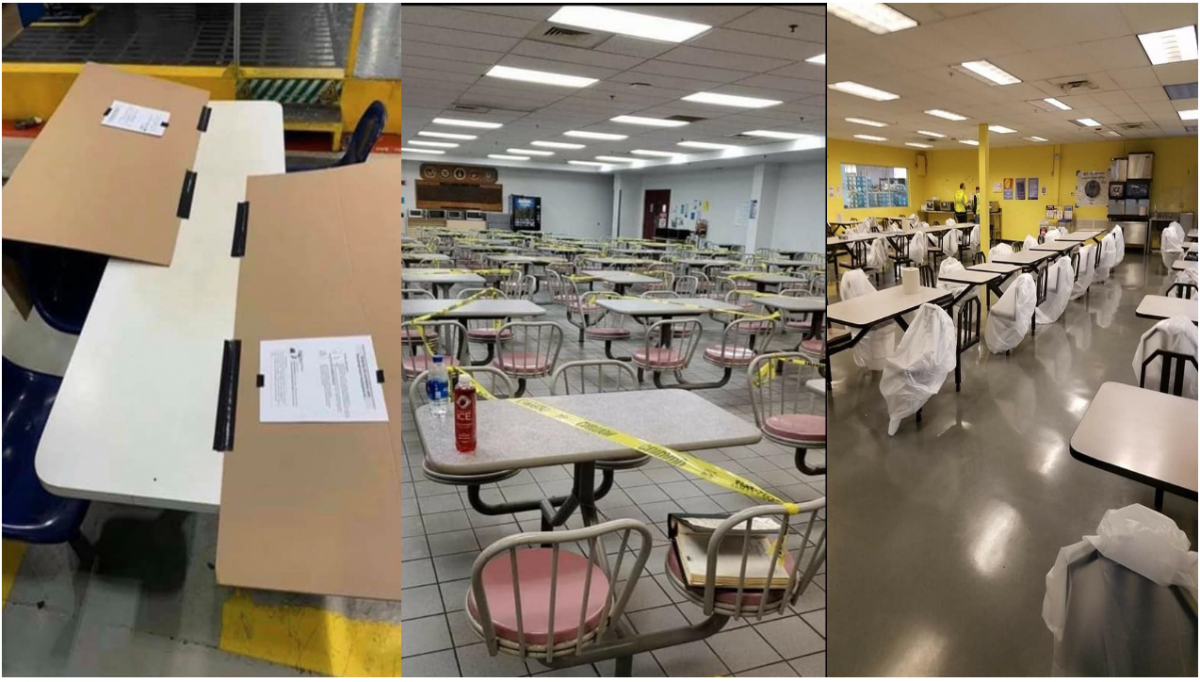 Update 1:45 p.m. EST March 17: The International UAW's Facebook page is filled with hundreds of comments from angry workers following the announcement of its joint committee with the Big Three. Under intense pressure, earlier today UAW Vice President at General Motors Terry Dittes issued a statement in response to a confirmed case of the coronavirus at GM's Warren Technical Center. Dittes expressed his sympathy for the member and their family and encouraged auto workers to "avoid contact with others within 2 to 3 feet," even though social distancing guidelines from medical authorities call for six feet. At around 1 p.m. EST today, UAW President Rory Gamble issued a statement on Facebook. Gamble said UAW officials "requested a two-week shutdown of operations to safeguard our members, our families and our communities" in their negotiations with the Big Three, but the auto companies "were not willing to implement this request." Gamble said the union will be reevaluating its plan with the auto companies this afternoon. We will update as this story progresses.
Update 9:30pm EST March 17: Management at the FCA (Chrysler) plant referenced below, Sterling Heights Assembly (near Detroit), is admitting that an employee has tested positive for COVID19. They are interviewing other employees to find out who was within 6 feet of the sick employee for at least 30 minutes (!), and to quarantine those employees. No mention is made in management's script of halting any production.
Last week Ford mandated that most of its global white-collar workforce is to work from home indefinitely, starting yesterday. But the company is still requiring blue-collar workers to keep the assembly plants running. Ford workers are to come in even if they are in a high-risk group, such as having a respiratory disease or being older than 60.
"I am 59 years old and I was just diagnosed on March 5 with COPD [chronic obstructive pulmonary disease]," said Jacqueline Decker, a paint shop worker in Ford's Louisville Assembly Plant in Kentucky. "All the higher-ups in management were told they can work from home, but I'm told to go in there to possibly endanger my life."
DIE FORD TOUGH
Assembly plants are dirty, oppressive environments. Photos of the men's bathroom in the plant, provided by Ford workers, show trash cans overflowing, paper towel dispensers empty, hand dryers deeply corroded, and walls and floors covered in liquid. Another photo shows that the plant's cafeteria failed a health department inspection in December.
"Cleaning jobs in the plants used to go to people who had really high seniority so they could get off the assembly line," said Decker. "Then those jobs were outsourced, and they don't keep the plant as clean."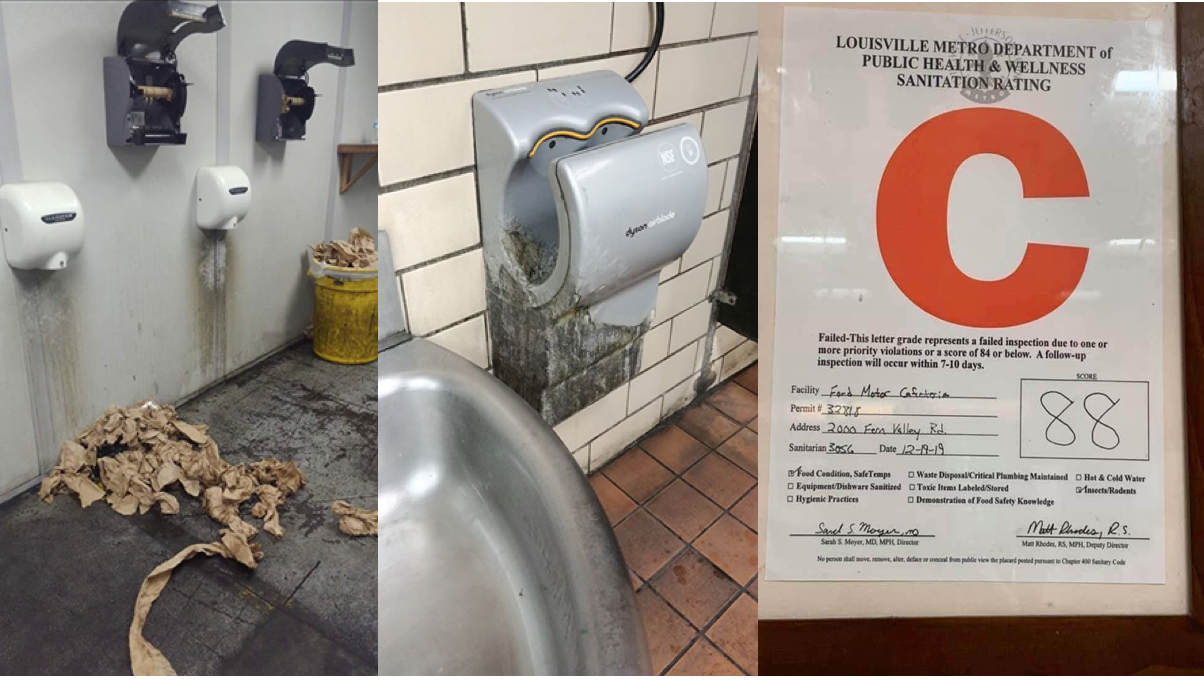 On many sections of the assembly line, workers are forced to crowd together to perform jobs in quick succession.
"We have over 5,000 people going through those turnstiles, opening lockers, using water fountains and vending machines, and working on the line," said Decker. "Some areas of the line, people are working right next to each other, so if you cough or sneeze, the fans blow it right down the line. 'Built Ford Tough' shouldn't mean 'Die Ford Tough.'"
A short distance away, at Ford's Kentucky Truck Plant, the situation isn't any different.
"We have 3,000 assembly workers per shift at my plant," said Chris Budnick, a quality inspector in stamping. "So at least 1,500 pairs of hands touch every single truck. Folks are sneezing, coughing, and then touching everything around them. Regularly washing your hands is not part of the workflow."
SHUTDOWN CALLED FOR
Rank-and-file auto workers and some Auto Workers (UAW) local leaders have demanded that the Big Three automakers shut down production and pay everyone to stay home.
In a letter to the membership, Louisville Assembly Plant chairman Herb Hibbs wrote that he had "received thousands of calls and/or texts with concerns" about the possible spread of coronavirus in the plant.
"I would like to see Ford Motor Company be proactive instead of reactive," he wrote. "I feel it may be necessary to temporary layoff the facility for the minimum of 2 weeks, for the 14-day quarantine period being recommended by the CDC and WHO."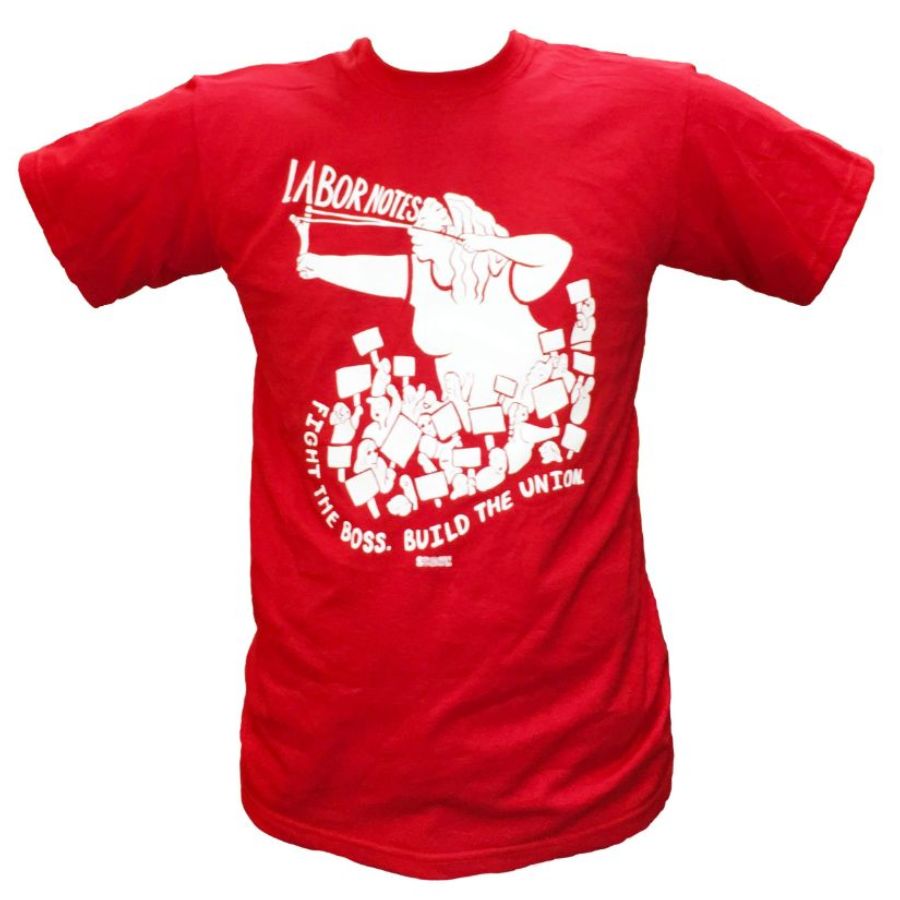 But on Sunday, the UAW's top leaders announced they had instead negotiated with Big Three management to create a joint committee to "implement enhanced protections" for the plants while production continues.
This new joint task force will work on vehicle production plans, social distancing, break and cleaning schedules, health and safety education, health screening, and food service.
"The social distance in an auto plant is light-years different from a bar, restaurant, or theater," General Motors (GM) spokesman Jim Cain told the Detroit Free Press. "We have made adjustments to overtime and shift schedules to provide more opportunities to clean surfaces in the plants."
A light-year is 6 trillion miles.
CARDBOARD, CAUTION TAPE, PLASTIC BAGS
Unsurprisingly, Ford has used the new partnership to squelch demands for plant closures. According to WRDB in Louisville, Kentucky, a Ford spokesperson said the company has demonstrated that worker health and safety is its top priority because it is working with UAW leaders to "enhance COVID-19 protective measures for our workforce."
Both Chrysler (FCA) and GM are also allowing white-collar workers to work from home.
Meanwhile in its plants, Chrysler management has a novel idea of how to maintain "social distance." Workers have shared photos of chairs in break rooms covered with cardboard to keep them from sitting next to each other. Photos from other plants show break rooms where yellow caution tape zigzags across the tops of tables to make certain chairs inaccessible. Still other plants are covering chairs with plastic trash bags.
At FCA's Sterling Heights Assembly Plant near Detroit, management put up a Centers for Disease Control poster titled "Stop the Spread of Germs." But it blacked out the portion that says "Stay home when you are sick."
GROWING SPIRIT OF DEFIANCE
Some workers are taking matters into their own hands. Last week, workers at Chrysler's Windsor Assembly Plant in Ontario walked off the job after a co-worker was quarantined at home, having come into contact with a person who contracted the virus. And on Monday, 17 workers temporarily shut down the paint shop at Chrysler's Warren Truck Assembly Plant, near Detroit, over concerns about the company's handling of the virus.
More wildcat actions may be ahead.
On Sunday, Unite All Workers for Democracy, a reform group in the union, criticized top UAW officials for their inaction and called for the union to demand two weeks' quarantine pay to keep workers, their families, and their communities safe:
We do not believe the answer to this crisis is ANOTHER joint program between high-ranking union officials and auto executives where those who are making the decisions on what the proper protocol should be inside of the plants will not have to live with the consequences of those decisions.

We believe the correct decision to make in regards to our union leadership would be to demand a shutdown of all facilities and for workers to be paid their full wages until these facilities are safe to work inside of again.