Are Los Angeles Teachers Next?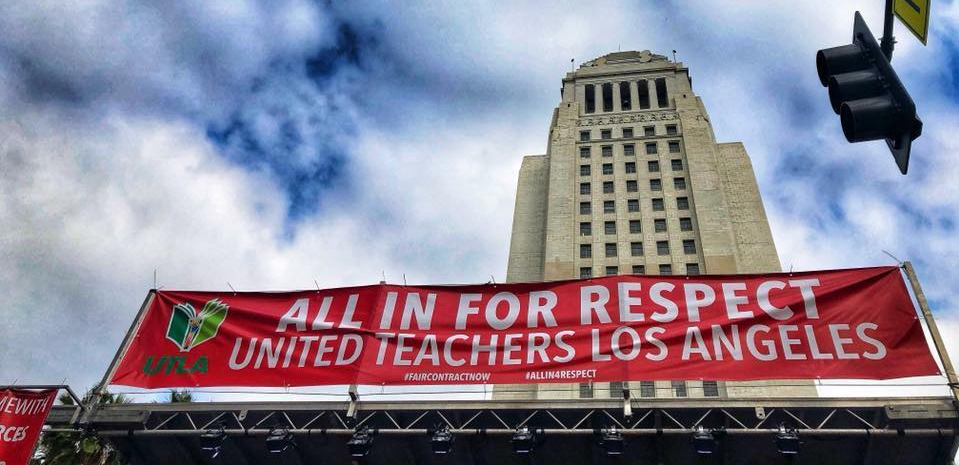 Who's next to join the strike wave? The nation's second-largest teachers local, in Los Angeles, kicked off the school year with a strike authorization vote.
With 81 percent of teachers voting, 98 percent backed a strike if mediation fails this fall.
After working hard to get out the vote across L.A.'s 900 schools and 35,000 members, this landslide result was "the best feeling ever," said teacher and union rep Karla Griego.
For 18 months, bargaining has gone nowhere.
"There's a broad sense that our district is in decline, is headed in the wrong direction," said United Teachers Los Angeles Vice President Daniel Barnhart. "If we don't all step up and do something about it, things are going to get worse."
L.A. teachers are seeking a 6.5 percent pay increase, but also much more. Their demands include lowering class sizes, slowing the growth of charter schools, stopping the humiliating random searches of students by school counselors with metal detectors, and adding more nurses and counselors in high-poverty schools.
Seventy-six percent of Los Angeles public school students live in poverty; 25 percent are English language learners.
The school board is led by Superintendent Austin Beutner, a recently appointed investment banker with no education experience. The board has offered a 2 percent raise plus a bonus—and is refusing to bargain over the union's broader platform of issues.
DELAY TACTICS
The district is crying poverty, though it has $1.8 billion in reserves. "That's money that could have been used, and should be used, to make sure there's a nurse in every school every day," said Barnhart.
"They don't want to talk about our demands," Griego said. "They want to talk about pensions and benefits, something that is not on the table." UTLA and other L.A. school unions negotiate together for health care benefits. They came to a three-year agreement in 2017.
Well aware that teachers are fired up, district leaders are stalling. Legally the next step is mediation. Beutner refused to schedule dates before the end of September—pushing a possible strike back another month.
Teachers spent the first few weeks of school planning for the three-day vote.
Contract Action Team members and chapter chairs (stewards) got trained to map their schools, build communication networks, and carry out the strike vote.
Protests have popped up at schools where Beutner is making appearances. Despite the title "community events," these are invite-only public relations events; teachers and parents from the school are not invited.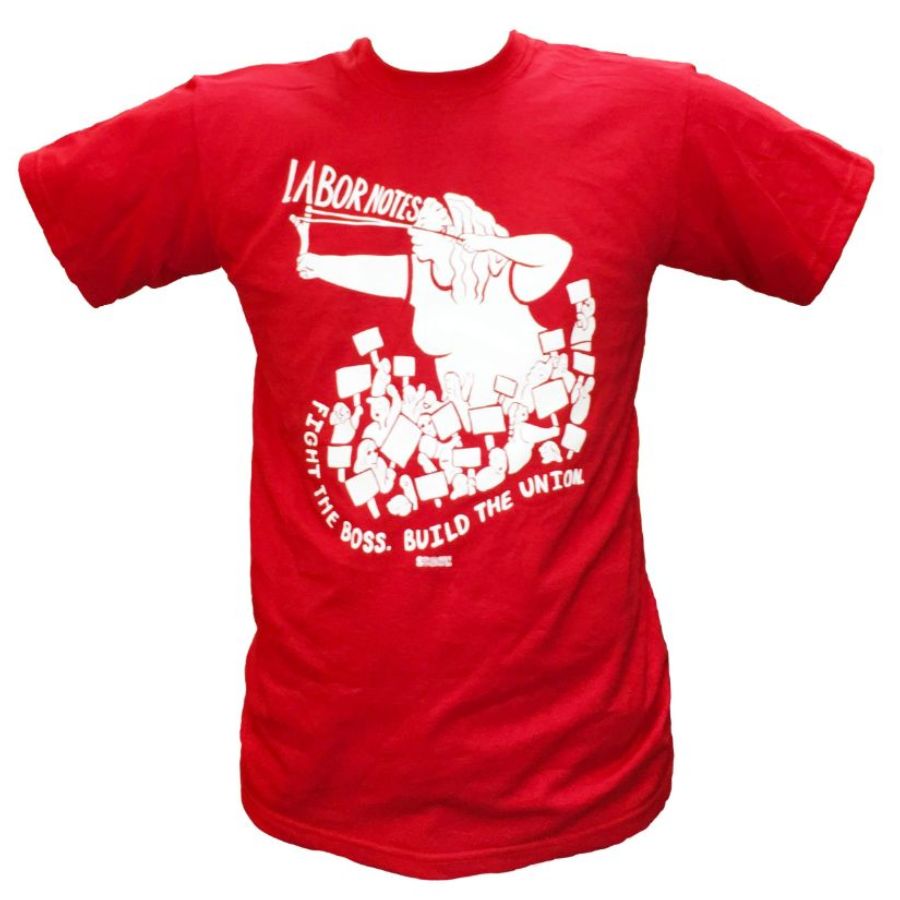 One was held in a school library. The librarian who set up the room, a UTLA member, was called a "heckler" and kicked out of her own work area at the superintendent's request.
CHARTER CAPITAL
Beutner's campaign is titled "Just the Facts." He denies the surplus can cover UTLA's demands, and says funding would have to come from the state.
Yet the district has refused to join with UTLA to advocate for increased state funding. The union's slogan is "20 for 20," meaning raising funding per pupil, currently $11,000, to $20,000 by the year 2020.
UTLA has been working with other California locals, including San Diego, Oakland, San Bernardino, and Richmond around coordinated demands and actions, since many shared a common contract expiration date. Oakland and L.A. have both reached impasse and are now preparing for strikes.
Los Angeles has more charter schools than any other U.S. district. UTLA hopes to slow their growth.
Charters are often given space inside public school buildings without any input from teachers or parents there. The union is fighting for more oversight of this process.
Wealthy promoters of corporate education "reform" bought a pro-charter majority on the school board in 2017. The board president, charged with laundering campaign money through his relatives, resigned in July—but not before casting key pro-charter votes, including the tiebreaker to hire Beutner. A special election will be held to replace him.
YEARS IN THE MAKING
When the Union Power caucus won leadership of UTLA in 2014, President Alex Caputo-Pearl vowed to open up closed-door negotiations and aim higher with a plan to defend and improve public schools.
At that point the contract had been expired for two years. The new leaders organized a contract campaign and won a contract in 2015 that raised pay and created counselor-to-student ratios for the first time.
But leaders knew that a credible strike threat would be essential to winning bigger demands. So the union spent three years building up the people power it would need.
That effort included a vote to increase dues in 2016, a pre-Janus member recommitment drive, and recruiting multiple leaders in each worksite to form Contract Action Teams. A big priority now is preparing parents for the strike.
Parent and community engagement has been a priority since Union Power took office. Community groups helped develop the union's contract demands and have even presented during bargaining sessions.
At a 10,000-person rally in May, the teachers linked their fight to the Red for Ed movements in Arizona, West Virginia, and Oklahoma. The union's goal is clear, Griego says: "changing this system that has made a deliberate attempt to starve our public schools."