North Carolina Teachers Shut Schools and Flood the Capital for a Day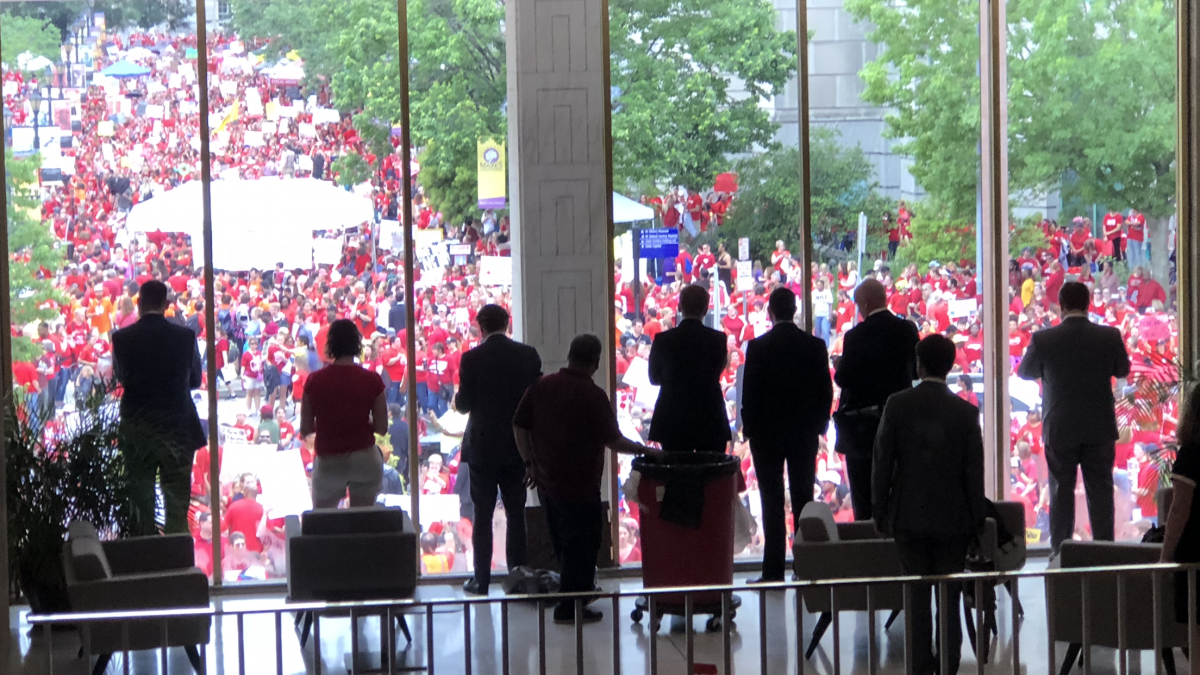 Thirty thousand educators and supporters descended on Raleigh, North Carolina, on May 16 for a protest that was unprecedented in its size and breadth.
Every year around this time, the union sponsors a lobby day. In the past teachers would take a personal day, come to the capitol, and make an appointment with their legislators. The North Carolina Association of Educators would give members a packet with talking points on pre-determined priorities.
But this year, rank-and-file educators in a statewide caucus, Organize 2020, had more ambitious plans. Inspired by the grassroots teacher strikes spreading from state to state this spring, they planned a much larger gathering to call state and national attention to the woeful underfunding of schools.
Average salaries for the state's teachers are down 9 percent since 2009, and stand $9,000 below the national average. Funding for school supplies, textbooks, and technology has been cut in half over the same period, while the Republican legislature dished out tax cuts for corporations and the rich.
IT'S PERSONAL
Organize 2020 encouraged its members to organize as many teachers as possible to take personal days in order to participate in the lobby day. Their theory was that if a critical mass of educators took the same day off, districts would need to close because there would not be enough substitute teachers to cover classes.
They titled the campaign "It's Personal." Caucus members hoped that, with enough momentum, they could build towards a statewide walkout like the ones in West Virginia, Oklahoma, and Arizona.
In the end, 42 of the state's 115 school districts, containing over a million students, closed for the day.
Durham was the first district to garner enough teachers taking personal days to close the district. "Durham was the test," said Bryan Profitt, president of the Durham Association of Educators and a founding member of Organize 2020. "Once we knew that we could get the support needed to close the district, others would follow."
Many teachers in North Carolina work under one-year employment contracts. Organize 2020 had two major goals: that teachers lose their fear of speaking out, and that as many people as possible meet each other and connect.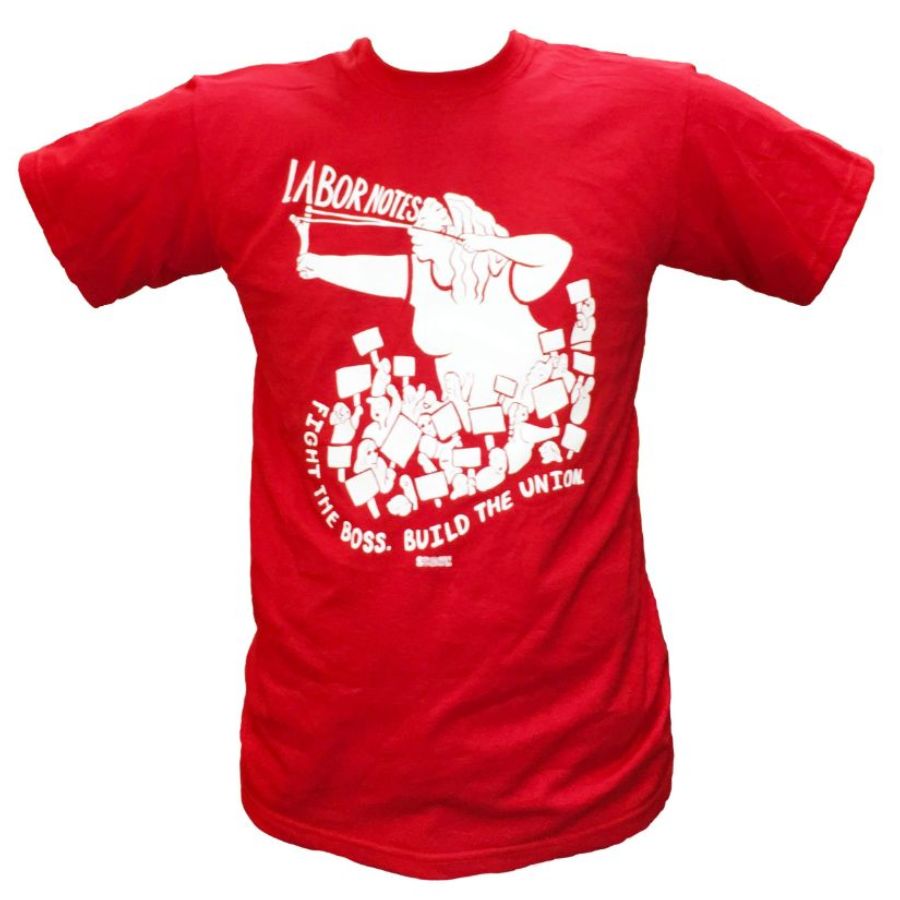 Each caucus member at the march wore a yellow shirt with a caucus phone number on the back. Marchers were encouraged to check in by sending a text message to that number. Over 4,000 did.
NO ORDINARY LOBBY DAY
At noon, after the march arrived at the lawn behind the statehouse, Organize 2020 members circled through the crowd carrying signs with the names of each county printed on them. Teachers were encouraged to line up behind their county.
Many county groups formed circles under the trees to get to know each other and make connections. Organize 2020 had appointed facilitators in as many counties as possible.
The caucus had also sent letters to state legislators, inviting them to meet their constituents out on the mall. Teachers pulled out their cell phones and called politicians inside the statehouse, asking them to join us outside.
This had a very different feel than the traditional lobby day, where educators make appointments and wait politely in offices. Teachers were asking politicians to come and meet on our terms.
There's always criticism that marches and rallies rarely accomplish anything. But this was much more. Because the caucus had made an organizing plan, teachers formed connections that will help sustain further action.
"The not-so-subtle subtext," said Todd Warren, president of the Guilford County Association of Educators and a caucus leader, is, "We can shut this whole state down if you don't treat us and our students with the respect and funding that we deserve.
"The people defunding public schools understand this: our power is us. It's important we understand that about ourselves."
Michelle Gunderson is a first-grade teacher and trustee with the Chicago Teachers Union.