How We're Surviving Right to Work: Oil Refinery Workers Get People in Motion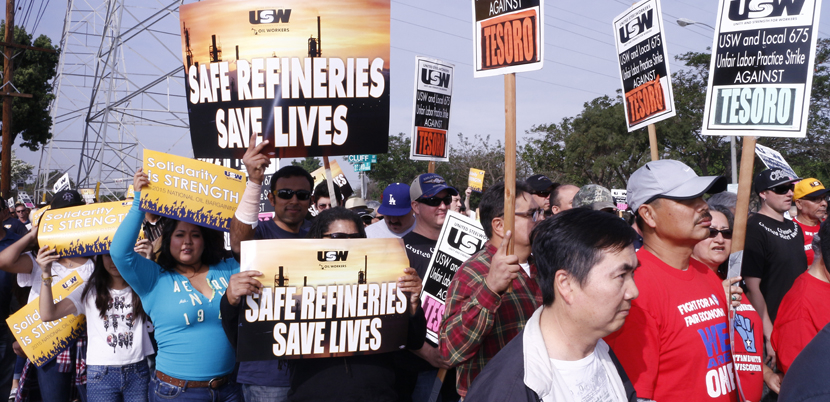 Dispatches from the Front Lines of Right to Work
The open shop is the rule for private sector workers in 28 "right-to-work" states, for public sector workers in 25 states, and for federal workers all over this country. That means workers covered by a union contract get to enjoy the benefits of representation without being members or paying dues.
But even in states and sectors where membership is legally optional, some unions have high percentages of workers signed up as members. How do they do it? This month we asked union leaders representing:
For a short exercise to help your union start preparing to survive an open shop click here.
The key is collective action, says Steelworkers Local 675 Secretary-Treasurer Dave Campbell. His union represents 4,000 workers in California and Nevada, many of them at oil refineries where workers get a window of opportunity to drop their membership each time the contract comes up for renegotiation. In each refinery of 300-600 workers, the union maintains around 90 percent membership.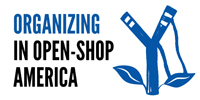 That's because members have the habit of acting for themselves as a union on the shop floor. Union leaders encourage members to bolster a grievance with workplace action. For instance, a supervisor had forbidden people to wear baseball caps, sunglasses, or Hawaiian shirts in the control room. Workers collected signatures on a petition and presented it to the other supervisor, who crumpled it up and threw it away.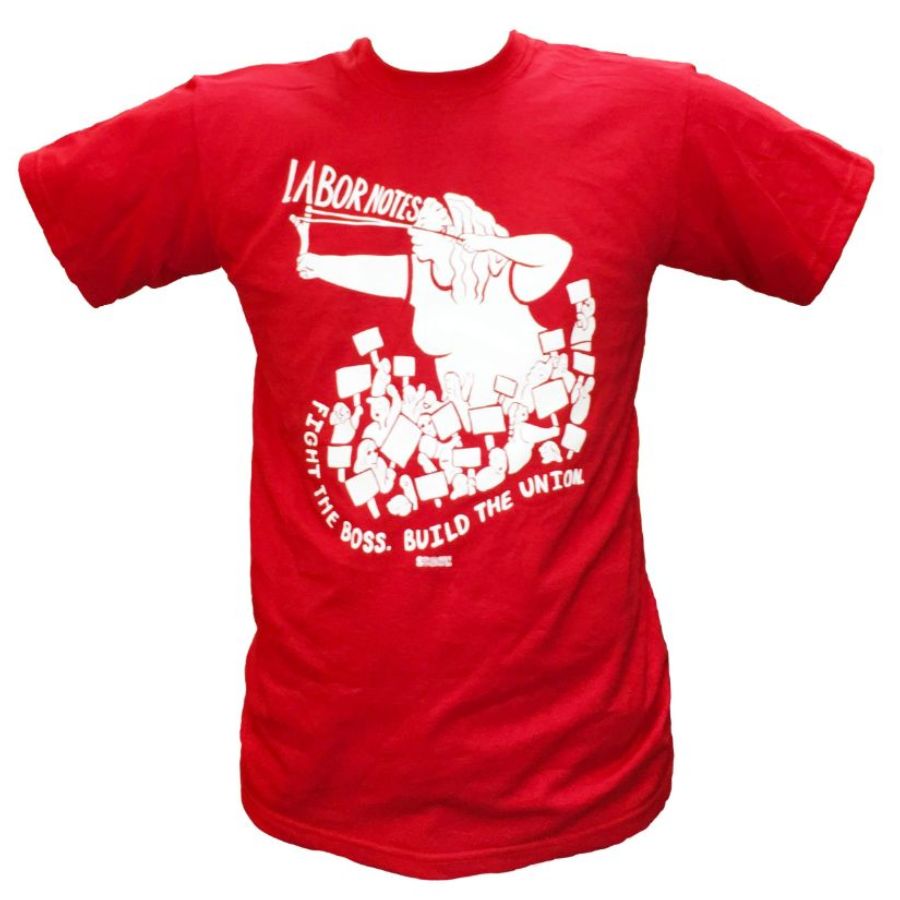 "We organized all four crews to show up for work with Hawaiian shirts, sunglasses, and ball caps," Campbell says, "and the union bought the roast pig for a Hawaiian luau lunch. When the superintendent saw all the workers united, he of course asked what the hell was going on—and the supervisor who had caused all this was reassigned."
Besides being fun and effective, these activities give workers the chance to learn by doing. "In essence they see what the union really is," Campbell says. "The union is them, and it's their concerted, collective activity on the shop floor which gives the union power."
GET CREATIVE
Tips from Oil Refinery Workers

Involve workers in collective action, so they see what the union is about. Include non-members.
Give each activist a list of nonmembers. Get them to ask their co-workers to join.
What to say: "Now that you've seen how the union functions and how power is built, don't you think that you should join and be a part of all this? Don't you see the benefit of concerted, protected activity that defends your working conditions and your standard of living?"
Contract time offers another chance for action. During a rolling national strike over safety in 2015, an explosion at a not-yet-struck refinery in Torrance, California, injured several Local 675 members and blanketed nearby homes with potentially toxic dust. The union organized a caravan to ExxonMobil's headquarters, where members in hazmat suits emptied a dump truck of horse manure at the company's front door and held a sit-in.
Later in the strike, members sat in at a city hall to demand that the city crack down on the illegal housing of scabs; they managed to get inside a Western States Petroleum Association meeting and drop a banner; and they launched a fleet of picketers into Los Angeles Harbor by kayak, so maritime unions would know to honor their picket line at a dock. After Homeland Security and the Coast Guard ordered the kayakers to stay 1,000 feet away, the union hired the Illuminator group from Occupy Wall Street to project picket lines onto the facility in lights.
Amid all these activities, Campbell says, "if people are nonmembers, we're always asking them to sign up." Nonmembers are invited to participate in petitions, button days, and protests. "Often they're just as upset about whatever has happened as anyone else is," Campbell says, "and generally once they see what the union is about, it's really easy to get them to join."