Teachers Hold Walk-In Protests in 30 Cities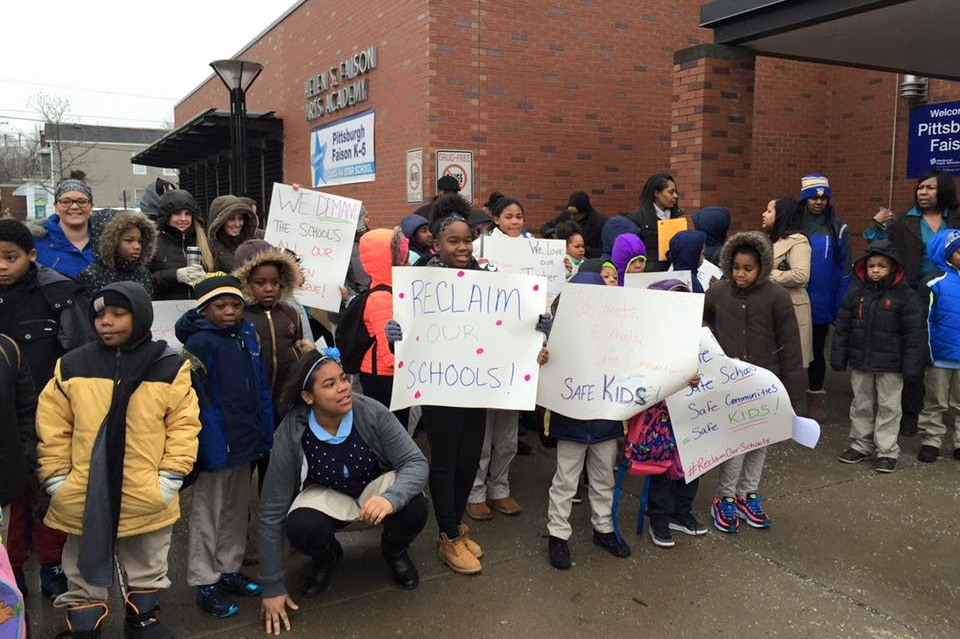 After a wave of teacher protests around the country, unions are coordinating nationally.
In 900 schools in 30 cities—from Houston to Miami, Patterson to Pittsburgh—teacher unions participated in "walk-ins" yesterday to "reclaim our schools."
The walk-in tactic was inspired by North Carolina teachers, who organized a series of these grassroots protests across the state in 2013 against education cuts. Other teacher unions soon picked up the idea.
Teachers gather 30-40 minutes before work, often wearing union T-shirts or colors. They meet with parents, school employees, and education activists; take pictures; talk to media and elected officials; and then all walk into school in unison.
In Minnesota, the St. Paul Federation of Teachers held walk-ins at every school during its 2014 contract campaign, helping to test the union's strength as it prepared for a potential strike over staffing, class sizes, and over-testing.
This year St. Paul teachers are in bargaining again, pressuring the district for more staff and resources in schools. They also linked up with striking janitors in a citywide day of action.
"We are one of [only] 10 schools with a librarian," said fifth-grade teacher Laurel Kuhner Berker. "How can you have literacy without librarians?"
"Teachers are on the front lines of social activism, working in such a public setting," said U.S. history teacher Mary Voigt. "It makes sense that this is spreading, and it feels great to be part of something so effective for so many people nationwide."
AROUND THE U.S.
Yesterday's walk-ins were promoted by both major teachers unions, the National Education Association and the American Federation of Teachers, through their coalition, the Alliance to Reclaim Our Schools.
Alongside the national theme of defending and improving public schools, local unions were urged to highlight issues specific to their districts, such as over-testing or lack of funding.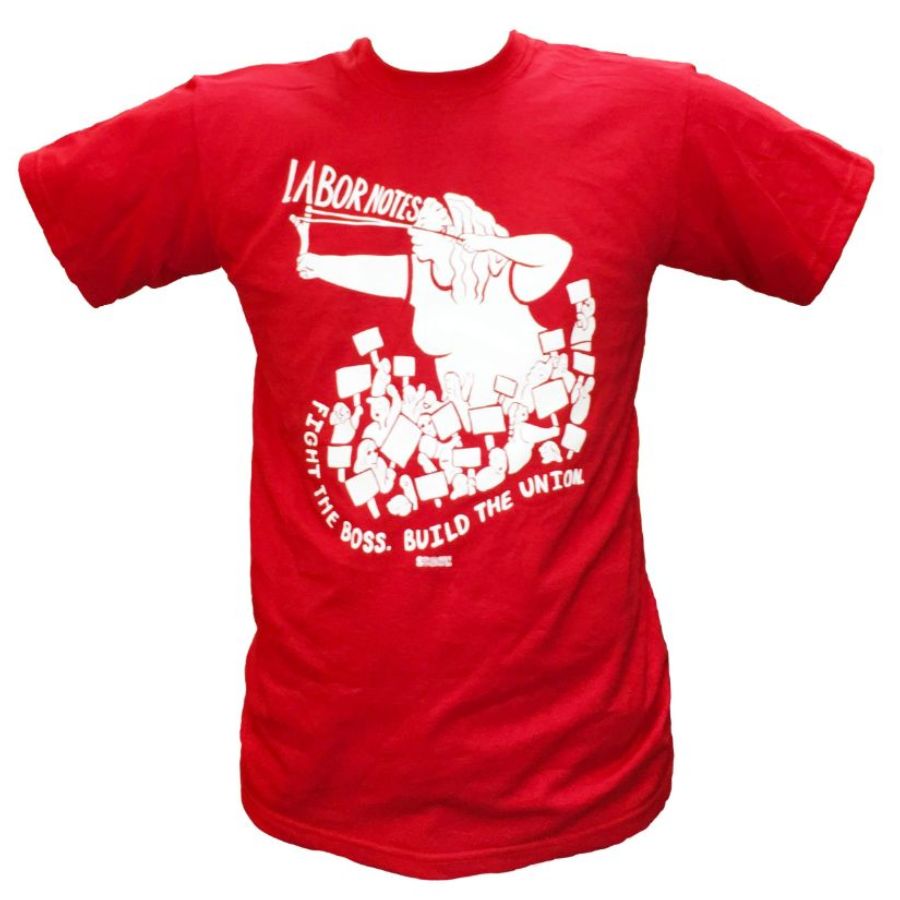 Locals had varying levels of participation, from one school to over 100 schools in bigger districts.
United Teachers of Los Angeles set an initial goal of getting 40 schools to participate. But by allowing building leaders to take the initiative for organizing their schools—including getting parents and community groups involved—they were able to smash that target. More than 170 schools eventually opted to join in.
UTLA is using the walk-ins as part of its campaign to bring more resources to public schools and to stop charter school takeovers. Last fall, a leaked document revealed plans by the Broad Foundation—a major player in corporate-style "education reform"—to privatize half of the nation's second-largest school district, further galvanizing members.
Teachers at 100 schools in Milwaukee, Wisconsin, joined. They also held walk-ins at 100 schools last fall to protest a state takeover plan that would turns public schools into charters.
In Boston, on a school holiday, hundreds of teachers, parents, and students marched to city hall and statehouse to protest budget cuts to public schools. They delivered petitions to the mayor and the governor.
Detroit teachers used the walk-in tactic alongside the wave of teacher sickouts there.
In Chicago, where teachers are in the midst of contentious bargaining, teachers organized walk-ins at 300 schools—nearly half the total. The district is threatening layoffs and cuts of more than $50 million if teachers don't take a pay cut to pay for their pensions.
Chicago parents got a letter from the school district announcing heightened security and implying that walk-ins could bring dangerous outsiders into the schools.
Teachers in Kalamazoo, Michigan, got a friendlier reception. After being notified of their protests, which focused on the overuse of state and national standardized tests, the superintendent asked to join in.