Viewpoint: Kaiser Mental Health Clinicians Win Scheduling Ratios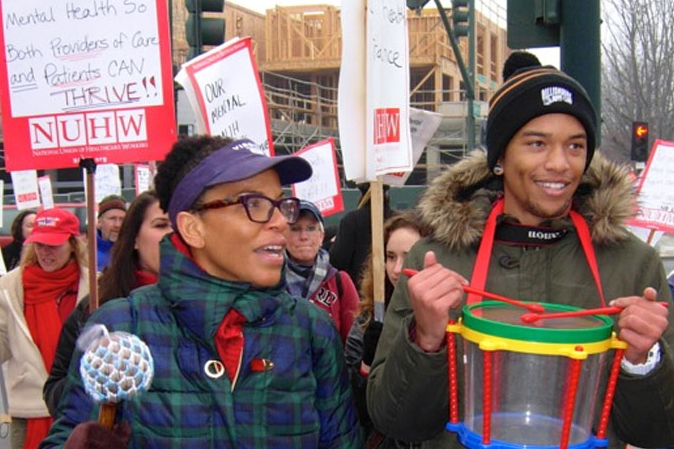 After five years and several strikes, Kaiser Permanente mental health clinicians have won a contract that benefits not only our patients, but our fellow Kaiser workers in 30 other unions too.
An eleventh-hour tentative agreement averted an open-ended strike scheduled to begin November 16 at 50 Northern California facilities. The clinicians, members of the National Union of Healthcare Workers, include psychologists, licensed clinical social workers, marriage and family therapists, and psychiatric RNs.
We scored serious wins on our three central issues: staffing, wages, and pensions.
STAFFING WIN
Staffing was our top concern. Kaiser's severe understaffing produces long, illegal waits for patients. The giant HMO simply doesn't place enough staff on the floors—leaving clinicians unable to see patients frequently enough to provide effective, ongoing treatment.
For patients suffering from depression or post-traumatic stress disorder, delays can be insurmountable obstacles, with harmful effects. Some have committed suicide. Twice in two years, Kaiser has been cited by the California Department of Managed Health Care for "serious" and "systemic" violations—yet the waits persist.
We sounded the alarm internally for years, then took our case to regulators and the public by filing a formal complaint. After a 15-month investigation, the state levied a $4 million fine and imposed a cease-and-desist order on Kaiser. Meanwhile, patients filed five class-action lawsuits over delayed care.
Our weeklong, statewide strike in January drew national and even international attention, helping spark a discussion on mental health parity—the idea that we should take mental health as seriously as physical health.
Our tentative agreement includes an unprecedented scheduling ratio—one new-patient appointment per four returning-patient appointments—that will allow us to see returning patients more frequently. Kaiser will be required to hire more clinicians if it can't meet the ratio for three months.
Clinicians will be free to continue our patient advocacy efforts; the agreement gives us access to binding arbitration for unjust disciplines and terminations. We still have a long way to go to achieve mental health parity at Kaiser—and in the country as a whole—but this agreement is a good first step.
SAVED THE PENSION
On the pension, we were the first union to face Kaiser's demand for a massive concession—and we defeated it.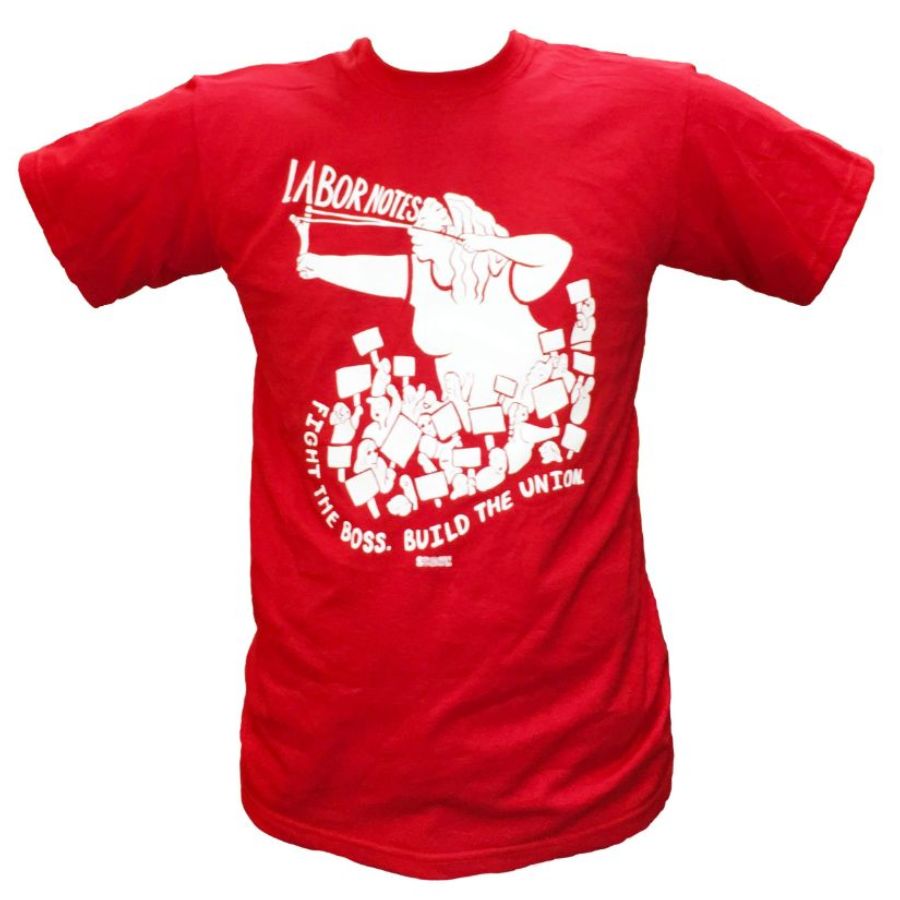 When we began negotiations five years ago, Kaiser proposed to eliminate our defined-benefit pension and put us—and soon, all 100,000 of its unionized workers—into a 401(k) plan.
Our strikes forced Kaiser to dial back its proposal from completely eliminating the pension to two-tiering it. Then we fought two-tier.
Last month, Kaiser announced it was unilaterally implementing two-tier, forcing newly hired clinicians into the cheaper 401(k) plan. But just hours before we were set to launch an open-ended strike, Kaiser backpedaled again and withdrew two-tier. All our future co-workers will receive the same defined-benefit pension we've had for years.
On wages, Kaiser agreed to a three-year contract with annual increases of 6 percent, 4.5 percent, and 4.5 percent, and 5 percent bonuses in the second and third years.
This contract will cover 1,400 Northern California mental health clinicians. Kaiser has agreed to settle comparable contracts for three other NUHW bargaining units, including 1,500 Southern California mental health clinicians, in the coming weeks.
PERSISTENCE PAID OFF
Our struggle hasn't been easy. We've worked for five years without a contract, hand-collecting union dues. We went several years without raises. We've waged statewide strikes. We've been < a href=http://labornotes.org/blogs/2013/04/kaiser-adds-staff-after-mental-health-workers-expose-long-patient-waits>whistleblowers. We've traveled the country to tell our story.
Our worksite leaders have faced harassment, retaliation, and attacks from management. We've also had to battle the leaders of Kaiser's "partnership" unions, who were ready to accept the elimination of the defined-benefit pension—though thanks to us, they kept it—and who teamed up with management to try to break our strikes. And that's just the beginning of the list.
In the end, we were successful because our members simply wouldn't give up. The lesson: even a relatively small group of workers can prevail against a multi-billion-dollar corporation if we are determined, well-organized, have a plan, and are ready to fight.
Clement Papazian is a psychiatric social worker at Kaiser's Oakland Medical Center and the president of NUHW's chapter of Northern California mental health clinicians.