Migrant Workers Spread the Word on Illegal Fees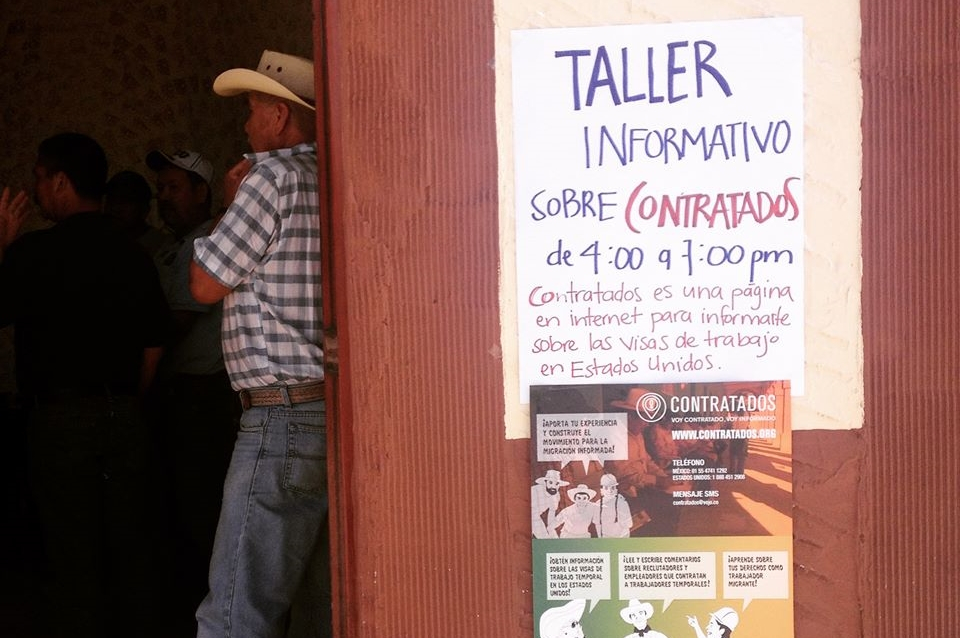 Thousands of workers who come to the U.S. and Canada on temporary guestworker visas arrive not knowing if the job they have been offered actually exists. Many are forced to pay an illegal recruitment fee, and often they don't know what wage they will be paid.
More than 100,000 workers come to the U.S. every year on H-2 visas, working in low-wage, seasonal jobs such as harvesting, landscaping, and seafood processing. And nearly 600,000 more come through a complex web of other temporary visa programs, including a growing number of professionals such as nurses and teachers.
"We've heard stories of people who paid recruiters to go to the U.S. and were promised a job that pays $15 an hour, with free housing, and upon getting to the U.S. find they are paid $3 an hour, with no housing," said Alissa Escarce, a staffer at the Centro de los Derechos del Migrante (Center for Migrant Rights, CDM), a bi-national organization based in Baltimore and in Mexico City and Oaxaca, Mexico.
A new website launched by CDM hopes to change that. Called Contratados (Spanish for "Contract Workers"), the site gives migrant workers tools to share Yelp-style reviews, in Spanish or English, of bad recruiters and employers—or good ones.
Workers can tell whether they were charged a recruitment fee, what work they were offered, and whether they got paid as promised. Recruitment fees are illegal for H-2 workers, and regulations vary for other visa categories. It's also possible to report treatment on the job, such as discrimination, confiscation of documents, reprisals, or assault.
Workers can rate the recruiter or employer with one to five stars, and search for reviews by employer, recruiter, state or province, industry, or type of visa.
Contratados also has workers' rights information available in audio "radio novelas," mini-dramatizations where different characters describe workers' legal rights around recruitment fees, fair wages, visas, and health and safety, accompanied by illustrated cards.
CDM saw how little information was available to workers who were making decisions that involved a huge investment and risk, says Escarce. "People would call our office when they got job offers and ask, 'Does this sound like a real job? Is this something that's going to be worth my investment?'"
RECRUITMENT ABUSES
Workers are right to be wary. In its report Recruitment Revealed, CDM documents how recruiters often make false promises to H-2 workers. Many take out loans to pay illegal recruitment fees and arrive here in debt. This makes them even less likely to speak out against abuses they might face once they are on the job.
Nearly six out of ten of H-2 workers CDM surveyed reported paying recruitment fees. One out of ten paid a fee for a job that didn't actually exist. Average recruitment fees were $590.
Across the border in Canada, advocacy groups have documented even higher fees. Canada has a similar guestworker program for agricultural workers and so-called "low-skilled workers." The number of workers coming on temporary visas has tripled in the last decade, to more than 300,000 last year.
Nijan Similun, a migrant worker leader who came to Canada from Thailand to work in a fish processing plant, says it's common for Thai workers to pay a recruiter more than $10,000 Canadian for a temporary work visa.
Workers use their families' life savings to pay the fee, or take out loans with high interest rates, often putting family land or homes up for collateral.
Once in Canada, the recruiters or their agents continue to exert control over migrant workers' lives, taking a percentage of the loan off each worker's paycheck or demanding that workers go through them to renew work permits, says Similun.
After migrant workers like Similun began organizing, several provinces in Canada banned recruitment fees. But only a few have enforcement to make that ban meaningful, according to a report, Profiting from the Precarious, by lawyer and advocate Fay Faraday.
In the U.S., new interim rules introduced in April by the Departments of Labor and Homeland Security grant expanded protections to H-2B workers. Among the new changes, the DOL can now enforce a ban on recruitment fees for H-2B workers, and workers are guaranteed to be paid at least three-quarters of the hours promised in their contracts.
Advocates applauded the new protections, but they say proactive enforcement and further changes are needed to address recruiter abuses across all the temporary visa programs. CDM says recruiters should have to post a bond upfront, and employers should be liable if a recruiter charges illegal recruitment fees. They also call for a complete public registry of recruiters.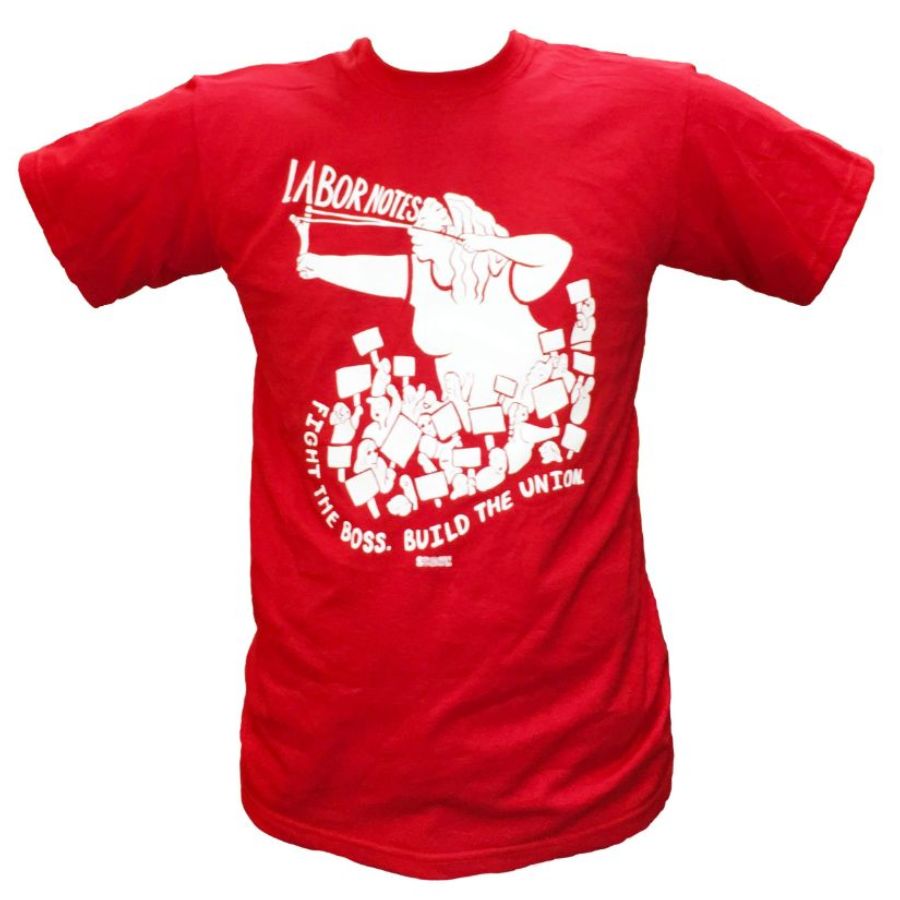 These demands are echoed by migrant workers and advocates in Canada, who also call for mandatory licensing of recruiters and an overhaul of the temporary worker program so that workers are not tied to a single employer and can arrive as permanent residents.
COMMUNITY STEWARDS
In the meantime, CDM hopes the Contratados site can help to fill the information gap using data generated by workers themselves. CDM's Migrant Defense Committee, made up of worker leaders with experience migrating to the U.S., helped design the site.
The committee helped decide which features would be useful. For example, workers who don't have access to the Internet can call in reviews using an 800 number, and they can listen to recorded voice reviews.
Committee members are publicizing the site in Mexican communities from which people migrate to the U.S. They do radio interviews on local stations and help to lead workshops. Trainings often take place in the local Internet cafe, where CDM members teach workers how to look up information before they migrate and, if needed, basic Internet skills.
Martín Dávila got involved after his own experience of migration to the United States as a carnival worker. He has helped to organize several trainings in Zacatecas.
Dávila describes how Contratados uses four key symbols to make navigation easier: "If I want to search for an employer, I go directly to that symbol. If I don't know how to use the computer very well, the symbol will help me locate an employer or recruiter."
When a group of H-2B workers left Zacatecas recently to work in the U.S., thanks to these trainings they knew their rights. "We were watching out to make sure that everything worked out for them and there were no anomalies in the process, from recruitment to the journey to the job," Dávila said.
Worker-to-worker training is key in Ontario, too. Similun is part of a network that reaches out to migrant workers on the job and in the community, working with the advocacy group Justice for Migrant Workers.
"I try to explain that it's not right [to pay a fee]," Similun said. "You have to stand up and fight to get your money back."
After she spoke to a group of Indonesian workers, the women decided to go on strike against the recruiter who was charging them fees. "They just got fed up and stopped paying," said Similun.
A LOT MORE INFO
Already the site is teaching CDM about new recruiter practices. Recently workers have posted a number of reviews of agencies sponsoring childcare workers through J1 visas. Through these reviews, CDM is learning that J1 workers face the same kinds of recruiter abuses as H-2 workers.
Teachers and nurses on temporary visas have also reported recruitment fraud.
Moving forward, CDM hopes to partner with other migrant justice organizations to expand the reach of the site to other countries and other languages.
Escarce describes how in migrant communities most information-sharing happens through informal conversations and relationships. "When we ask how people got information we usually hear 'my cousin told me,' or 'my neighbor told me,'" she says.
"With Contratados those conversations can become much broader."
Contratados.org was co-designed by CDM, Research Action Design, and Studio REV.