Fighting Eviction When Your Home Is Your Workplace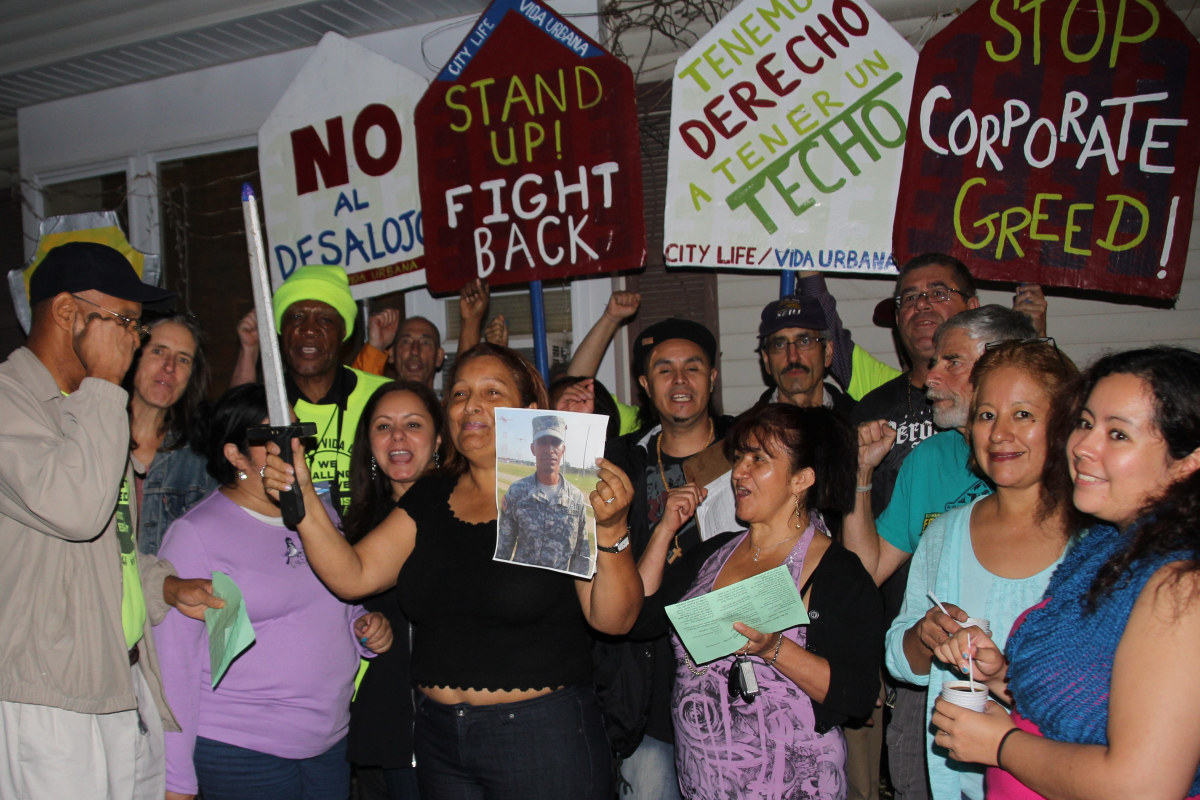 The sun was setting as María Estevez welcomed 30 supporters to her small front yard in Boston for a vigil this fall. Her family's home of 10 years was decorated with colorful bilingual signs with slogans like "Beat Back the Bank Attack." Supporters were pressing Chase Bank to let the Estevez family stay in their home.
The threat of eviction was doubly cruel for Estevez—because it endangered not just her residence but also her livelihood. A licensed home daycare provider, she has cared for 35 children and employed two early childhood educators over the past nine years.
Chase Bank, her landlord since a 2010 foreclosure, has tried repeatedly to evict her family. She offered to rent or buy back her home based on its appraised value, but Chase refused to negotiate.
Clearly the bank wasn't counting on Estevez's years of experience helping organize her fellow childcare providers through Service Employees (SEIU) Local 509. Though she had seen many of her neighbors bullied by banks into leaving their homes, she wasn't about to take a small move-out settlement and go quietly.
Even before she was foreclosed as a result of predatory loans from the notorious and now-defunct Countrywide and Washington Mutual, Estevez in 2009 joined a Bank Tenants Association for small homeowners in foreclosure.
The Association is a project of housing justice organization City Life/Vida Urbana. Steve Meacham, the group's organizing coordinator, began his career at a Boston shipyard in the shipbuilders union. When he became a housing activist, he coined the slogan "A union at work and a union at home!"
MUTUAL ACTION
Under Massachusetts law, landlords can increase rents as often as they like and evict without cause—much like nonunion employers. Tenant associations like those organized by City Life have been able to win, essentially, collective bargaining agreements with landlords, Meacham explained.
"Where the labor union negotiates wage increases and prevents unjust firings during a contract, a tenant association negotiates limits to rent increases and prevents unjust evictions during a contract," he said. "We adapted this organizing model to build a tenants association for people whose landlord is a bank, in order to fight for collective solutions to the foreclosure crisis."
When a home is in foreclosure, legally the bank has the rights and responsibilities of a landlord—including both the duty to perform repairs and the right to evict.
In the Bank Tenants Association, tenants and homeowners connect for mutual support and collective action. The group links them up with Legal Services to fight eviction in court and helps them write a statement of demand to the decision maker in their case, copied to their elected reps. The association lobbies for laws and public policy to protect homeowners and, most important, helps them pressure the banks through public protest.
The association model has been replicated in other cities through the New England Workers and Residents Organizing Against Displacement (NEW ROAD) Network and nationally through the Right to the City Alliance.
Since home childcare providers are hurt even more than others by foreclosures, the tenant associations have started to work closely with the childcare union. Springfield No One Leaves, an anti-eviction group in western Massachusetts, has tallied 10 daycares threatened or shut down by foreclosure in their city over the past year.
Springfield resident Patricia Daniel was a member of Local 509 with hopes to see a historic first contract with the state for childcare workers (the contract is now under negotiation). "We daycare providers put our hearts into our work, which is underpaid for our long hours of being not just teacher but also janitor and cook," Daniel said.
But when her husband passed away in 2010, she was left responsible for a mortgage three times the property's value. The bank refused to modify the terms.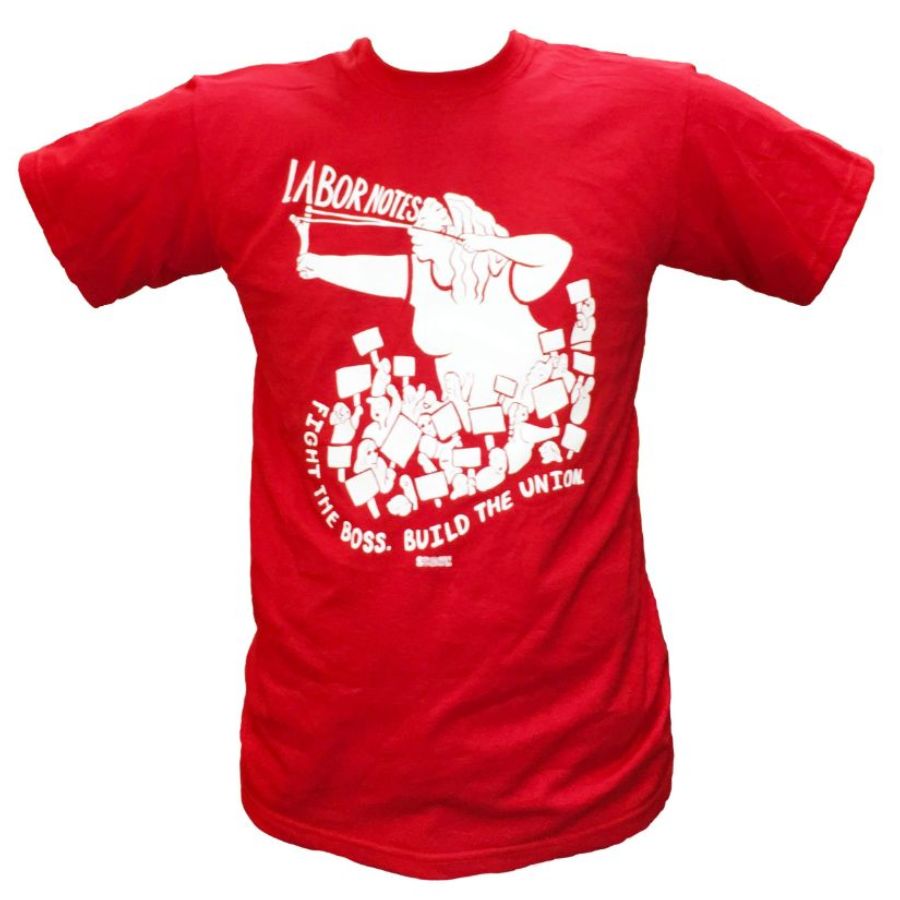 Fannie Mae took over her home, where she cared for four children, in 2011. Not wanting to risk her daycare license and the safety of her students due to the bank's neglect of the property, Daniel reluctantly closed down. She is a leader in Springfield No One Leaves and is fighting her post-foreclosure eviction.
BANK-LANDLORD NEGLECT
City Life staffer Antonio Ennis leads door-knocking campaigns in high-foreclosure Boston neighborhoods. In November, he met a woman in Dorchester whose childcare business had been shut down by a raw sewage flood in the basement—which the bank landlord Fannie Mae had taken no steps to clean.
Ennis recruits such residents to the housing justice movement and urges them to join and become active in their union.
If Local 509 can win a contract with improved pay and benefits, it could put members in a stronger position to negotiate with foreclosing banks and to stabilize their housing. "Our partnership with City Life has brought our advocacy on behalf of family childcare providers to a new level," said Isabel Gonzalez-Webster, director of childcare field services at the local.
Nair Alabachian of Lynn, Massachusetts, is another Local 509 member who's no stranger to a fight.
Trained as a teacher in her native Bolivia, Alabachian turned her passion for teaching to the creation of a first-rate family daycare. She joined the daycare union to push for more resources and funding for providers and parents.
All that was threatened when she fell behind on her inflated mortgage payments. After being required to reapply 10 times for a loan modification, the Alabachian family thought they had finally solved their problems when the bank started accepting trial modified payments—only to deny them a permanent modification.
Foreclosed and in tears, Alabachian finally confided in a friend, who drove her to the weekly meeting of Lynn United for Change, which fights evictions.
That's where everything turned around. Alabachian staved off eviction and kept her daycare open. Now she is active in both Lynn United for Change and in union contract negotiations.
She lives by the saying inscribed on Bolivian coins, "La union hace la fuerza": "Union is our strength."
SWORD AND SHIELD
At the Estevez family's vigil, daycare providers and Local 509 organizers mingled with foreclosed homeowners and tenants' rights activists.
City councilor and mayoral candidate Felix Arroyo, a former janitors union staffer, came to the vigil to pledge his support. Though Arroyo did not become mayor, his "Invest in Boston" ordinance passed in October and overrode a mayoral veto. Now city money is diverted away from banks like Chase that pursue post-foreclosure evictions.
Estevez held aloft a plastic sword and shield, and pledged to keep fighting.
María Christina Blanco is a community organizer at City Life/Vida Urbana.