150 Arrested Protesting North Carolina's Attacks on Workers, Poor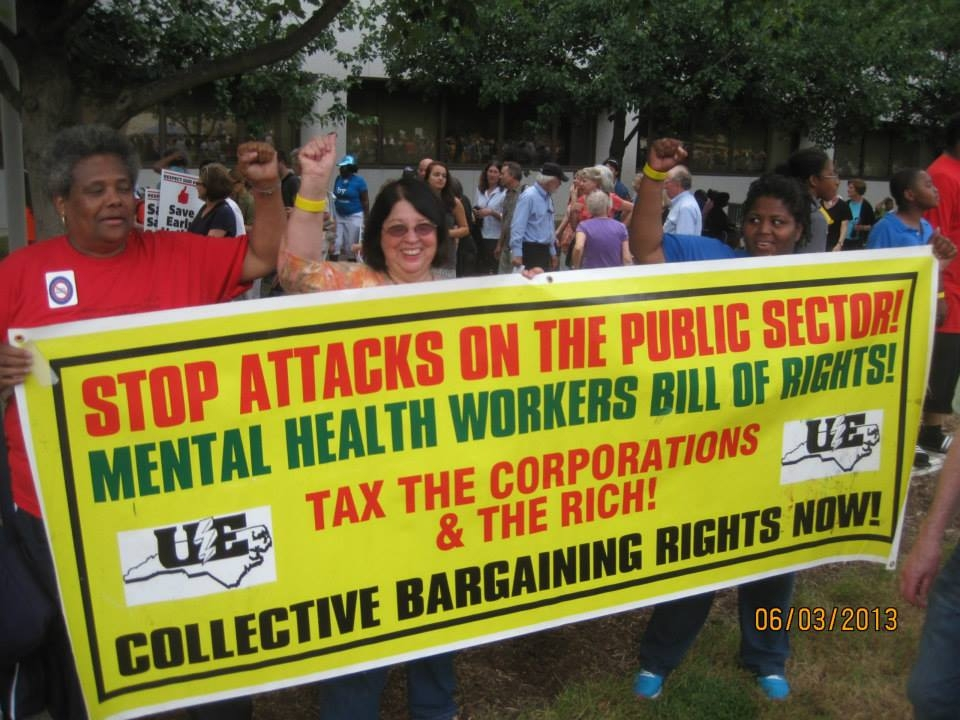 Remember the dramatic, aggressive attacks on workers by legislatures in Wisconsin, Indiana, Ohio, Michigan? Now North Carolina is following suit.
Republicans, who control all branches of government in North Carolina, have proposed dozens of bills attacking workers' rights, health care access, voting rights, and social programs.
"It's just vicious, ugly," said Shafeah M'Balia, a member of the Letter Carriers union.
M'Balia is part of a labor delegation protesting in Raleigh, the state capital, alongside the NAACP and other social justice and religious groups. On Monday, 150 were arrested.
As in Wisconsin, organizers see hope in the growing numbers and increased militancy at their weekly actions. Labor activists are uniting with anti-poverty and anti-racism campaigns.
"It is bringing out people that have never been out before," M'Balia said.
Civil Disobedience
The group calls them Moral Mondays. Protesters march to the legislature and hold rallies inside. Rank-and-file members and leaders from unions including United Electrical Workers (UE) Local 150 (representing public sector workers), Farm Labor Organizing Committee, Letter Carriers Branch 1729, the Postal Workers, and the North Carolina AFL-CIO are part of the labor delegation. They passed out yellow armbands (to symbolize that they are rising like the sun) both at worksites and at the capital protests.
The rallies have grown since the first on May 3. More people are participating in civil disobedience, refusing to leave the building when ordered by law enforcement. People chanted, "What do we do when they ban collective bargaining? We fight, we fight, we fight!" They chanted and sang as they were arrested, and on the way to jail.
Seventeen were arrested the first week, 24 the second week, 49 the third week. On June 3, some 2,000 people rallied and 150 were arrested.
"Going to jail is a real small price to pay," said Raleigh resident Bruce Lightner at the May 13 press conference, as activists were handcuffed and removed from the legislative building.
The activists, many of whom are African-American, see their fight as aligned with the voting rights work of the civil rights movement.
"You should not be arresting us for shining an unavoidable moral light on the tragic policies that are being passed in the back room," said North Carolina NAACP head Rev. William J. Barber.
Dramatic Attacks
The state legislature has been under Republican control since 2010. A Republican governor took power in January. The party now dominates all branches of North Carolina's government for the first time since Reconstruction.
The Republicans wasted no time in mapping out their agenda.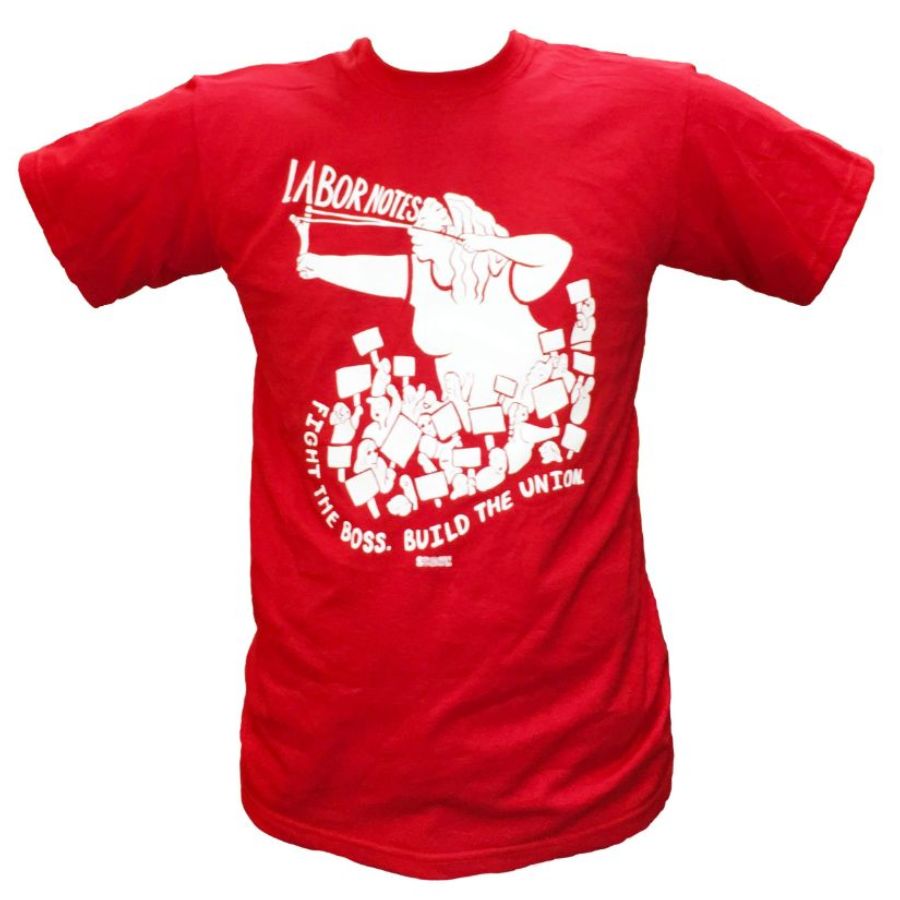 The legislature and governor have declined the Medicaid expansion that comes with the Affordable Care Act, which would have covered 500,000 additional poor North Carolinians.
They are ending extended unemployment benefits, cutting off 165,000 people and cutting the maximum dollar amount of benefits people can receive.
They are ending the Earned Income Tax Credit, essentially raising taxes on 900,000 poor and working people—while, of course, cutting taxes on millionaires.
They plan to implement a school voucher system that sponsors children to attend private and parochial schools instead of their district public schools. They want to create a separate governing body for the charter schools, excluding them from democratic school board governance.
They want to repeal the Racial Justice Act, which allows death row inmates to challenge their sentences and possibly get sentences commuted to life if they can prove racial bias at trial.
Lawmakers want to restrict early voting, end Sunday voting, restrict same-day registration, add a Voter ID law, further restrict those convicted of felonies from voting, and challenge students' right to vote at their universities by charging their parents $2,500 if they vote away from their home addresses.
Finally, to add insult to injury for North Carolina's workforce, in a "right-to-work" state that has prohibited public sector workers from collective bargaining since 1959, lawmakers want to cement these laws in the state constitution (along with a ban on the card-check method of organizing).
North Carolina has the lowest union density in the U.S., so the earlier anti-union measures have clearly been effective. But the current lawmakers voted to weaken the existing grievance procedure for 90,000 state workers and remove automatic payroll deduction of union dues.
Organizable Moment
Retired UE representative Saladin Muhammad views the response to the bills as an organizing opportunity for labor activists. "We saw this as a call to action to become more visible at our workplaces," he said.
In organizing North Carolina municipal workers, he said, UE's motto is, "We don't have a right to bargain, but we have a right to fight."
He said the NAACP has been central to the campaign against the Republicans' brutal plans. Leader Rev. Barber has come to worksites to speak about the issues.
The test of the growing movement, M'Balia said, will be whether it can get to enough members and get them educated and involved in the campaign—quickly enough to stop the drastic bills.
"Their union experience is so shallow," M'Balia said. "It takes a while for it to deepen. There are still a lot of folks who haven't a clue what's going on."