Casino Organizing Puts Union's 'Las Vegas Standard' to the Test
Mario Medina managed to wear a union button for two-and-a-half hours before he was fired by his Las Vegas employer, Station Casinos. He's among a dozen workers who have been terminated in what the Culinary Union describes as the largest current private sector organizing drive in the U.S.
"I knew it wasn't going to be easy," Medina said. The campaign occurs in a town that topped the U.S. charts in foreclosures for 22 months after the economic bust.
Six thousand workers will gain a union if the drive is successful. The effort pits the powerhouse 55,000-member Culinary Union, a division of UNITE HERE, against owners of the 18-casino Station chain, including Deutsche Bank, JP Morgan, and billionaire brothers Lorenzo and Frank Fertitta.
Station workers took their campaign public in February 2010. A year later, a majority had signed up, and 4,000 people marched on the chain's headquarters, demanding union recognition. Although management had said it would recognize a union if workers wanted one, Station ignored the petition, signed by servers, housekeepers, maintenance workers, bartenders, porters, and kitchen staff.
Workers have marched by the thousands, and on one occasion 150 were arrested for blocking traffic. The company has racked up 88 unfair labor practice violations, which is a Las Vegas record, according to the union. Station has appealed.
Union supporters describe surveillance and nitpicking as managers make their work lives a battleground. Norma Flores, who has worked 10 years at Fiesta Henderson, in a southwest suburb, said she's under regular surveillance to see if she's trying to organize her co-workers in a work area.
A manager even prohibited her and another pro-union worker from helping each other in their tasks as buffet runners.
Although union organizers say there may not be enough evidence to charge outright discrimination, they note that Latino workers have borne the brunt of harsh discipline against activists. Eighty percent of unfair labor practice incidents confirmed by judges have been against Latino workers, in a workforce that is one-quarter Latino.
USING THE CRISIS
Anti-union lectures continue before every shift, said Oscar Barajas, a cook for 10 years at Station Santa Fe in the north part of town. According to trial transcripts, these include intimidating—and illegal—statements like, "Don't sign a union card. Don't put your job in jeopardy, especially when there are no jobs outside."
Management is squeezing Station workers not only because of the economic crisis. Thirteen company insiders staged a leveraged buyout in 2007, extracting $660 million and leaving the company's finances drum-tight, just in time for the economic collapse.
The chain declared bankruptcy and shed 2,800 workers in the next two years, as the company offloaded restaurants in the casinos and leaned on the existing workforce. The company stopped matching workers' 401(k) contributions, jacked up health care costs, and piled work on remaining staff.
In the two decades before the crisis, Las Vegas was expanding, sprawling out over the desert valley. Station Casinos followed, providing the local market with casino-movie theater-restaurant combinations that catered to residents. While 90 percent of the casinos downtown and on the iconic strip are organized, the local market never has been.
It's also never been so big, Culinary staffers say. Now the third-largest employer in Las Vegas, the Station chain threatens to drag down standards in union casino hotels.
Culinary contracts generally provide that if owners open new properties, they will recognize the union if a majority sign cards. The union makes the same demand of new properties, calling it "the Las Vegas standard."
The only NLRB election the union ever participated in, at Santa Fe Casino in 1992, illustrates why the union is so adamant on this point.
After Sahara Gaming refused to recognize that 75 percent of the workforce had signed cards, the union put it to a vote, handily winning the election. But that didn't help. The company appealed the election for three years, and then after a federal judge ordered negotiations, stonewalled at the bargaining table for three more.
The union, meanwhile, through a corporate campaign and boycott, drove Sahara Gaming out of Las Vegas, and it finally sold the property.
The company that bought Sahara's assets didn't retain the workforce, however, thereby evading the federal order to bargain. That company was Station Casinos.
The Culinary Union is known for prevailing in long, bruising battles. It has taken advantage of the sometimes unpopular status of gambling outside Las Vegas to punish union-busting casino owners with corporate campaigns far from its Nevada home.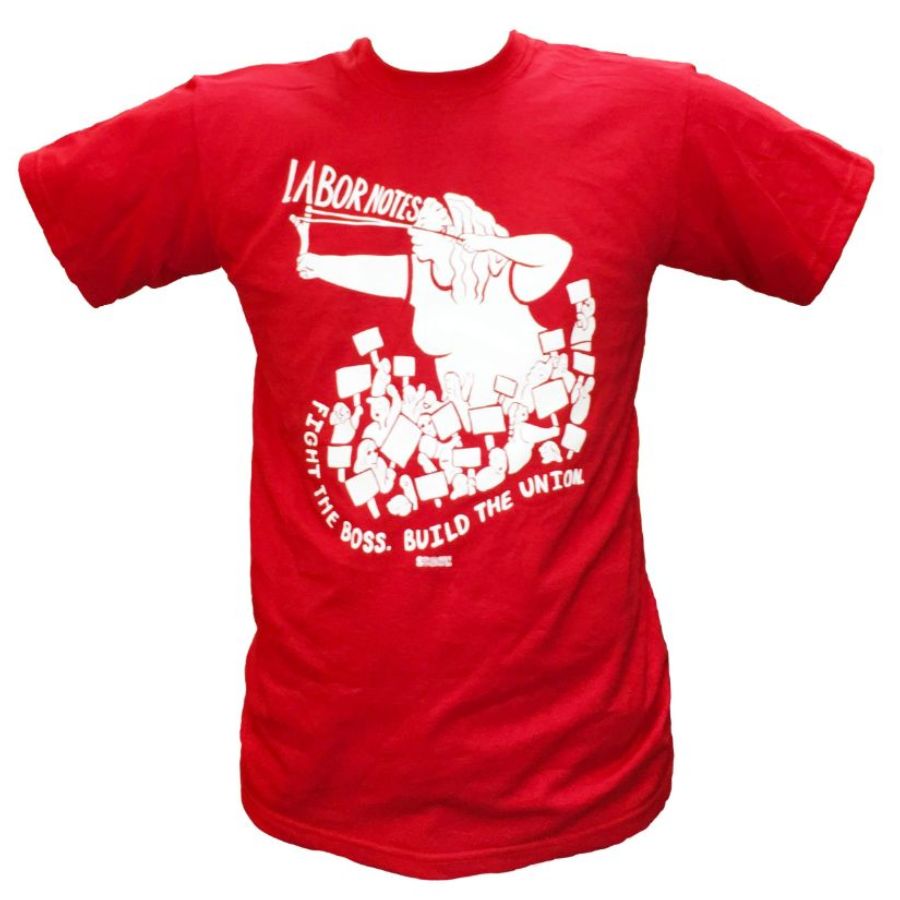 When Kirk Kerkorian opened the giant strip casino MGM Grand non-union in 1992, he was immediately met with thousands-strong protests by the Culinary, followed by a six-year campaign. In addition to a raucous committee inside, the union used political leverage and union clout in Detroit to block a new MGM casino there until both properties agreed to neutrality.
DENSITY NOT ENOUGH
With concessionary or barely discernible contracts becoming commonplace, especially for service workers, Las Vegas is a reminder that successful organizing depends not just on density but also on good existing contracts.
When Station management warned of union dues of $50 a month, workers shot back that they wouldn't be paying $55 a week for family health care coverage. Workers don't pay any premiums under Culinary contracts.
This was the sort of dialogue that led management to gag outspoken workers in shift meetings. Las Vegas managers get no traction saying "the union can't get you anything," when workers can see their union brothers and sisters enjoying regular raises.
Station workers saw no raises at all from 2007 till this year, when full-time workers got 25 to 35 cents. Part-timers didn't get anything. During the same period, unionized workers on the strip, including part-timers, saw raises of $3 an hour, and $1.50 for tipped workers.
CAGE FIGHT
In the current fight, the Culinary is discovering allies as it wades into the world of pain known as mixed martial arts. The Fertitta brothers own Ultimate Fighting Championship, the company responsible for 90 percent of cage fighting in the U.S.
Like casino gambling, the violent cage matches have caught the eye of politicians and regulators. The fights are illegal in New York, and in 1999 Senator John McCain called for a ban nationally, calling the practice "human cockfighting." The matches often feature nasty patter, including sexist and homophobic slurs.
Union researchers noted that UFC has an annual $2 million sponsorship from the Marine Corps, so the union has been making allies with veterans and with domestic violence and gay rights organizations who don't think public money should be going to support the franchise.
The union also has waded into regulatory efforts in California—opposed by the Fertittas—to give UFC fighters more rights and protections. It supported a bill this summer that almost ended the Marine Corps sponsorship when Congress nearly halted all military sports sponsorships.
In August, the union presented 10,000 petition signatures to the Marine Corps, which said it is looking into the issue.
For its part, Station management took the unusual step of running TV ads in Las Vegas to accuse "union bosses" of driving convention, wedding, and concert business out of town, further hurting the economy. The ads failed to mention that the union was asking customers and performers to patronize union facilities in the city.
Station is hardly helping the personal economy of its employees. Barajas said workers who have logged six months full time are supposed to get access to health benefits, but often their hours are cut back just before they qualify.
"They don't fire them, but they schedule them one day a week," he said, eventually driving them away. Even if you do qualify, benefits are expensive, Flores said, adding that giant co-pays make medicines hard for her to afford.
The organizing has moved the company to restore a 50-cents-on-the-dollar 401(k) match, but workers are unimpressed. "The way the markets are, you can have $10,000 saved, and the next day you could have nothing," Barajas said. He compared the plan unfavorably to the defined pension Culinary Union members get.
FASTING FOR JUSTICE
A dozen Station workers, plus supporters, took their vacation week in April to fast outside Station headquarters, drawing community and clergy support. A brutal heat wave during the fast quickly put the workers in wheelchairs.
After that, the company stopped the attack ads. In July, workers saw their first raise in five years. Union organizers said that since the company emerged from bankruptcy, bosses are employing the carrot more than the stick, with gift bags and offers of housing assistance.
Workers who participated said the fast demonstrated their resolve to win.
"It's incredible how strong we became," said Norma Flores, one of the fasters. "We really were able to show the company that we're going to get what we want."