Longshore Union Settles Grain Dispute as Confrontation Loomed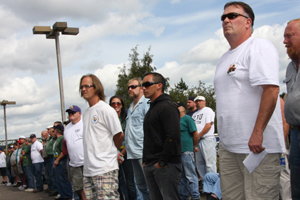 Updated Friday, January 27.
In a surprise settlement reached Monday, the Longshore Workers Union (ILWU) and transnational grain exporter EGT announced they'd settled their legal disputes in Longview, Washington.
They expect to negotiate a contract that will cover ILWU members working at EGT's new grain terminal there.
The conflict had raged since last June, with hundreds of ILWU members mounting a campaign of nonviolent disruption. The settlement came as the ILWU and members of the Occupy movement separately prepared to confront a grain ship soon approaching the disputed terminal.
Although only 25-35 jobs are immediately at stake in Longview, the ILWU feared losing there could endanger the grain work that accounts for 20 percent of the financing of its pension and welfare funds.
Jurisdiction was the key issue. ILWU had insisted that EGT honor its commitment to work its new high-tech terminal with ILWU members, and not the Operating Engineers, which the port's contractor had hired after EGT walked away from talks with the longshore union. IUOE Local 701 now appears to have no future at the port. Officials there did not return calls by press time.
The ILWU released a statement late Friday saying that the Port of Longview:
approved an amendment to its lease with EGT agreeing that EGT is no longer bound by the Port's Working Agreement with ILWU Local 21. In exchange, EGT agreed that the ILWU/PMA Joint Dispatch Hall (Local 21) shall provide the labor for EGT's facility at the Port of Longview, and agreed to a union card check procedure.
If a majority of workers indicate their preference to be represented by ILWU Local 21 at the EGT facility, EGT and ILWU Local 21 expect to negotiate the details of a labor agreement for all landside and shipside operations.
Not announced was just how the various suits, NLRB charges, criminal charges against ILWU members, and $300,000 worth of fines have been resolved. Members of ILWU Local 21 in Longview voted unanimously to approve the legal settlement.
The county prosecutor dismissed train obstruction and trespassing charges against Longview ILWU member Darin Norton last week, while extracting guilty pleas to minor charges from seven other workers.
Head for Longview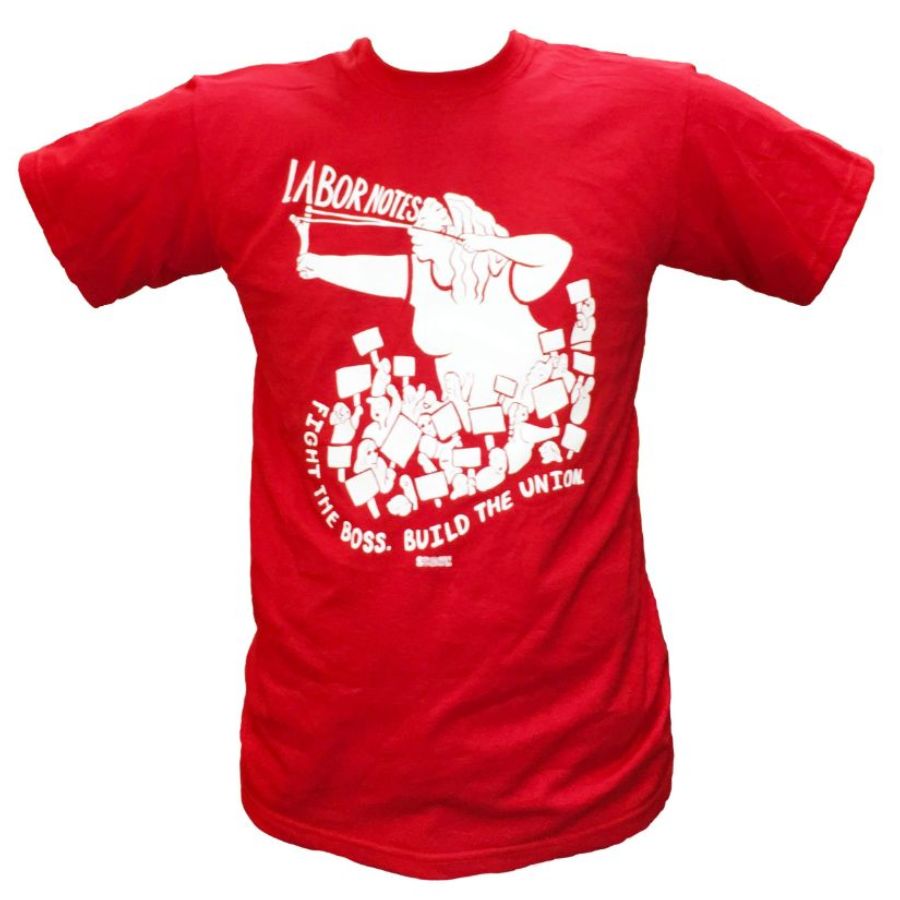 Talk had swirled from the Bay Area to Seattle about the need for ILWU supporters to mass in Longview to prevent a waiting ship from docking at EGT's terminal—though the logistics of such an action were unclear. The ship would have been loaded by IUOE members with grain bound for Asia.
Occupy groups on the West Coast had lined up hundreds of volunteers, and ILWU President Bob McEllrath had called on members to be ready to come to Longview on short notice—while making sure that enough members remained at home to work the ports in their home cities.
ILWU officials feared more fines if they were seen to violate the Taft-Hartley Act's prohibition on sympathy strikes. In September as many as 800 ILWU members from Seattle, Longview, Tacoma, and Portland descended on Longview to invade EGT's terminal, block railroad tracks, and dump grain on the tracks. As a result, port work was shut down in Tacoma and Seattle for the day.
Michael Eisenscher has been active in the Occupy Oakland Labor Solidarity Committee, where plans for supporters to head for Longview were being made. "The ILWU has a strong culture of solidarity," he said. "And it's a history of recent practices, not a distant memory." ILWU Local 10 in the Bay Area had authorized $10,000 for its members' transportation.
Longtime labor activists speculated that Washington Governor Chris Gregoire, who brokered Monday's agreement, feared ILWU members would shut the ports again in her state, despite McEllrath's plea.
When West Coast ports were closed in a contract dispute in 2002, employers that depend on imports, such as Walmart, pushed President George W. Bush to intervene.
No Tugboats, Just the Coast Guard
Those organizing the protests were aided by the solidarity of tugboat operators in the area—ILWU members—who refused to escort the grain ship. The ship was forced to wait as EGT contracted a non-union operator from Panama, which would have taken days to arrive.
Eisenscher, a leader of US Labor Against the War, is organizing an open letter to President Obama against the U.S. Coast Guard's plan to escort EGT's ship with armed guards. USLAW decried use of the military to interfere in a labor dispute. The Coast Guard is part of the Department of Homeland Security.
The Coast Guard adopted a "temporary safety rule" effective Monday to establish its authority, without the usual 30 days' public comment period ahead of time. The rule establishes the Guard's legal authority to take whatever actions necessary on the Columbia River near the grain terminal, and cites the ILWU's previous "violent" actions that "resulted in personal injury and property damage."
ILWU leaders were keeping mum this week about the shape of the contract they are negotiating in the highly automated Longview terminal. At issue when talks broke down a year ago were pensions, the number of workers to be hired, and overtime pay for work over eight hours per day. EGT proposed to run 12-hour shifts at straight time.