Dealing with 'No-Match' Letters
Although lack of legal status does not technically prevent workers from exercising their right to organize a union, it does give employers the opportunity to threaten workers who do. The threat of a raid by Immigration and Customs Enforcement can help keep workers from organizing.
Another threat is the Social Security Administration (SSA), which has recently become more aggressive in monitoring phony Social Security numbers. When the SSA notices an error on a Social Security account, it sends a "no-match" letter to the employer stating that an employee's number doesn't match the administration's database.
Although the intent of these letters is to ensure that employees' accounts are properly credited for the work they've done, some employers use the letters to threaten or fire workers.
EMPLOYER MISUSE
According to Kim Wirshing of UNITE HERE Local 2 in San Francisco, no-match letters originally were sent directly to the affected workers. But because SSA wasn't getting responses, it began sending them to employers. While the letters warn that they are not evidence of immigration status and that employers should not take action based solely on them, some employers have used no-match letters as weapons.
The first such case in his local, Wirshing says, was at a Travelodge hotel at which eight people were fired after the employer received the letters. The local filed grievances and won at arbitration, with a ruling that the company reinstate the fired workers.
The hotel responded with a federal lawsuit seeking to vacate the award. That resulted in discussions with a court-appointed mediator, with the union deciding to settle for a monetary award and reinstatement of all workers who could show a correct Social Security card.
To prevent this from happening again, Local 2 began negotiating with other employers, resulting in language with what Wirshing calls "the broadest protection for immigrant workers in the country."
The agreement requires employers to notify the local as soon as they receive a no-match letter and gives employees up to a year to get documentation without loss of seniority. Moreover, a worker who takes up to two years to produce proper documentation can still reclaim his or her former job, although as a new-hire.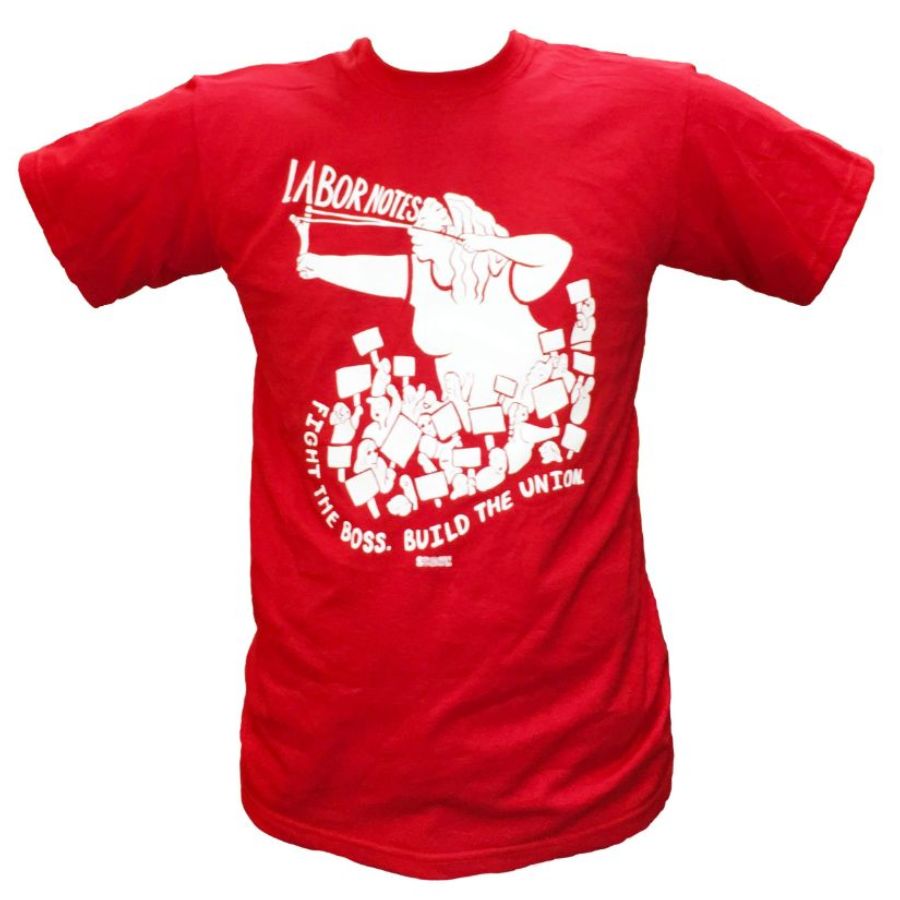 The language, says Wirshing, "gives people a window of opportunity to correct any issues they might have with work authorization status. It also requires the employer to talk to the union and to notify employees of their rights under that section of the contract."
In addition, the union set up a legal plan that provides free consultation with an attorney for members with immigration issues, and has used the arbitration decision to educate employers who still believe a no-match letter requires them to fire an employee.
The most recent no-match letters, Wirshing says, give the employer 45 days to report back to Social Security, creating the impression that employers who fail to meet the deadline will be penalized. "Our position is that you are relieved of responsibility if you notify the employee," says Wirshing.
PRESSURING THE EMPLOYER
Teamsters Local 556, at a small frozen foods plant in Oregon, faced the firing of 40 workers because of no-match letters. The local responded by winning members the right to change their names or Social Security numbers without repercussions.
The local also began an education campaign. Former Local 556 Vice-President Sandra Stewart explains, "We train them and their stewards on what they should do if this were to happen again.
"Normally, when workers were called into the office and told that there was a no-match letter, they would confess, instead of being quiet. Stewards know now how to deal with this issue."
The union's work had a ripple effect at another of its units: when managers at the company next door received no-match letters, they didn't attempt to fire the workers.
---
This month's Steward's Corner is an excerpt from our book, A Troublemakers' Handbook 2. To order a copy, use the form, or call 313/842-6262.