Labor-Management Partnership Is Part of Service Employees Vision for Power
Leaders of the Service Employees union have been driving the debates about labor's future, proposing drastic changes to the AFL-CIO's structure and threatening to pull out of the federation if these changes aren't made.
But their vision for the labor movement is not limited to labor's internal structure: more and more, SEIU leaders are proposing partnerships with management as a path to labor power.
PARTNERSHIP AT KAISER
If SEIU leaders have a model for partnership, it's the union's Labor Management Partnership with Kaiser Permanente Health Care. (This is an AFL-CIO program involving many health care worker unions, with SEIU representing the majority of Kaiser workers.)
Sal Rosselli, president of SEIU United Health Care Workers West (UHW), a new statewide California local created by the merger of health care Locals 250 and 399, believes that SEIU's contract with Kaiser is "the best private sector health care contract in the country."
But while many workers are happy with the wages and benefits they have at Kaiser, some say the partnership has done little to improve working conditions. Eleanor Sherman, a UHW member and medical transcriber at Kaiser's Baldwin Park, California facility, says she faces the same workplace problems today that she did before the partnership.
"Transcribers have a lot of safety issues," explains Sherman, who's been an SEIU member for 25 years and a Kaiser worker for 30. "There's no enforcement—very little is ever resolved on the ground. Not only does the process get dragged out forever, but even if you receive a resolution, it doesn't mean anything's ever going to happen."
Andrea Carney, a UHW member and longtime shop steward who retired last October after working 26 years as a non-licensed nurse at different Kaiser facilities, agrees with Sherman's assessment of working conditions.
"It's as bad as it ever was," she says. "People call the business agents and don't hear back from them, sometimes for days, sometimes for weeks. Business agents don't show up at the worksite—people never see them."
Sherman and Carney were members of SEIU Local 399 (southern California) until its merger with Local 250 (northern California), and both acknowledge that conditions vary drastically from workplace to workplace. They note that Local 250 members working at Kaiser were reputed to have far better working conditions than 399 members.
Sherman says many of her co-workers believe that the merger "will bring the kind of strong union practices that we think go on in the North down here."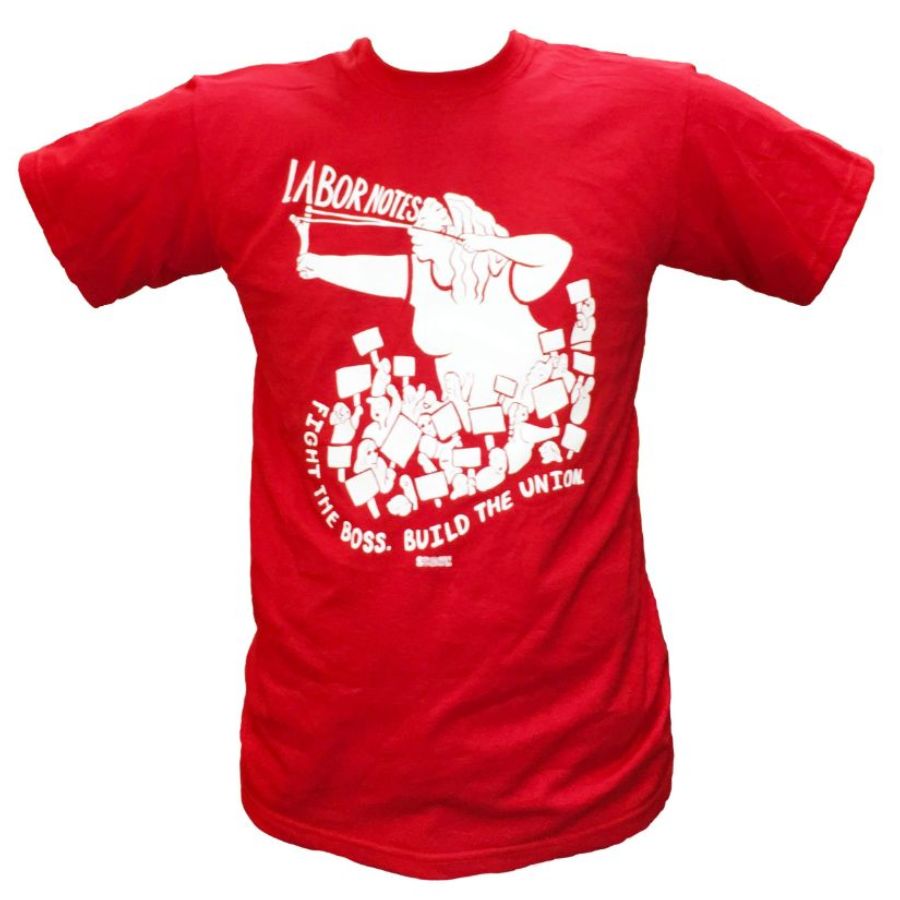 But she herself is not so optimistic: "I don't know if simply merging with a union that has been successful will be able to bring the same kind of pressures to bear [with management]. We had officers who only paid lip service to the membership—we still have those same officers [after the merger], so I really don't have a notion of what will be changed."
BLURRING LINES
Rosselli, who was president of Local 250 for well over a decade before the merger, says that in his experience, the partnership with Kaiser "sets the standard" for working conditions in health care. "That doesn't mean we don't have battles and grievances and marches on the boss," Rosselli says, but on the whole, he sees SEIU's relationship with Kaiser as "extremely collaborative."
To Sherman, the collaborative dynamic in the workplace is one obstacle to a stronger union. For working conditions to improve at Baldwin Park, she believes, "the balance of power would need to shift from management to labor and it can't happen hereI don't know to what extent one hand washes the other, but I think management and union officers are better friends with each other than they are with us."
Carney believes that to many Kaiser workers, the distinction between union staff and management is blurry. She describes workers' experiences filing grievances at Kaiser's East Los Angeles facility: "[Workers] go to meet with the union. In some instances, they tell me that, because they didn't have any experience with the grievance procedure, they thought they were meeting with management."
POLITICAL PARTNERS
In industries where legislative battles can have a big impact on working conditions, partnerships have extended into the political arena. Explains Rosselli, "In health care, we do have some common goals with employers when it comes to legislative policy issues, and we do reach out to employers to achieve those common goals."
For SEIU, this has sometimes meant lobbying for controversial legislation. In late April, the San Francisco Weekly reported that SEIU's California lobbying organization—the California State Council of Service Employees—had worked with for-profit nursing home chains to successfully block a "Nursing Home Residents Bill of Rights." Among other things, this bill would have increased enforcement of California laws mandating staffing levels in nursing homes.
Mandatory staff increases—which can decrease workload and create new jobs—are normally the type of provision that unions support. Similarly, outsourcing is something that unions typically oppose. But SEIU President Andy Stern believes that unions should embrace outsourcing.
ASSISTING COMPETITION
In an interview with Human Resources Outsourcing Today, Stern asserts that by fighting outsourcing, "unions have been an anti-competitive force, protectionist." Instead, Stern believes, unions should allow employers "to operate more efficiently with better quality."
Stern believes that unions should partner with employers to serve as retraining centers for workers who lose their jobs to outsourcing: "This could be a risk-sharing partnership. The union could be an intermediate force in an industry to make these increasingly rapid changes (outsourcing and globalization) less painful."
Some union leaders are unhappy about Stern's position; in a recent letter to CWA President Morty Bahr, Steelworkers President Leo Gerard said he was "offended and angry," saying that unions should "help coordinate the fight to save good jobs."
But with labor-management partnerships being promoted as a strategy, unconventional positions on outsourcing and a host of other issues may soon become even more the norm.