Discord at SEIU 888
---
Editor's Note: SEIU's New Strength Unity Plan, adopted at the 2000 national convention, is designed to build the union's industrial strength by, among other things, merging local unions into larger regional locals along geographic and industrial lines. Under this plan, SEIU locals in Massachusetts underwent a massive reorganization in 2003. As part of this reorganization, SEIU 888 was created as a statewide local for public sector workers; Local 285 (of which this article's author was a member before the reorganization) was one of the locals that had units absorbed by this new union. In this article, one Local 888 member reports on his experiences with the new local and the New Strength Unity model.
---
There is a growing dissent movement within SEIU Local 888. Since May 2000, when the SEIU unveiled its New Strength Unity program (NSU), expectations of many members have not been met. Local 888 members have discovered a peculiar set of policies and priorities that are cause for serious concern. Rumors of de-certification and re-affiliation have circulated through some of the units.
Discontent is pervasive enough that one group of members has organized a program to challenge the present trajectory of SEIU 888. Calling itself the Local 888 Members' Democracy Campaign, (MDC) this organization has utilized internet technology to apprise members of the decline of Local 888 from democratic principles and policies. The new policies are a result of the merger/restructuring from NSU.
MDC relies strictly on volunteer labor. Despite this, these intrepid union members have found the time and resources to present a serious critique of Local 888's leadership. Whether this translates into a political challenge to appointed Local 888 officials is yet to be determined.
We were first introduced to the New Strength Unity program in 2000. There was little organized debate in the chapters around the adoption of the program. I attended one meeting addressed by our Local 285 Treasurer. The NSU was presented as a dynamic panacea to what ailed SEIU.
Re-organizing by work classification and/or employer was a superb idea and promised to strengthen all the locals. No challenges were offered for debate. I had been an activist in Local 285 for 12 years. Our leaders' dedication had inspired more than a modicum of trust and respect. We had no reason to question Local 285 leadership's support of the NSU. The vote for the NSU passed almost unanimously and in August 2003, some units of SEIU 285, together with units from several other SEIU locals, joined together in a new local, SEIU 888.
MERGER AND DEMOCRACY
Since the re-organization into SEIU 888, the area that has members most disgruntled is the marginalization of democratic processes. We have no constitution, no executive board, and no elected leaders. Before the re-organization vote, SEIU International Vice President Anna Burger and Local 888 Acting President Susana Segat stated that the SEIU was committed to a democratic participatory process in establishing a constitution and bylaws for the local. After a concerted effort by members to obtain information, Segat told members that a secret "temporary constitution" existed.
According to the Members' Democracy Campaign the authors of the "temporary constitution" are unknown. However, it stated that "The Local shall adopt a permanent Constitution and Bylaws within one year of the granting of a charter to the Local Union." It also said, "Not later than June 1, 2004, the Local shall adopt a permanent Constitution and Bylaws."
Segat was quoted in the Boston Globe in February 2004 stating "I have no problem with the democratic process. I think we are right on track with this process."
In late February, members selected by Segat met in the city of Braintree, Massachusetts to begin discussing principles, structure, and processes for the local. This meeting and its purpose were not presented to the membership. The participants, all hand picked by Segat, received a letter stating that they would meet again in the fall to seek feedback and present a draft constitution to the membership for a vote.
In May, the Braintree group met again. Agreements were reached on a three-tier political structure that would be elected by members, including officers. After drafting language for a constitution in the summer, they would ostensibly meet in the fall to prepare for regional meetings and the final vote by membership.
Seven regional meetings were scheduled. However, in what appears to be a strategy designed to undermine democratic principles, no notices were given to members and as a result many chapter activists were excluded from the meetings.
Apparently, Acting President Segat did nothing to encourage communication to the membership regarding the organizational structures and the processes required for their formation. MDC believes that other SEIU locals around the country have had the same experience that may be occurring in SEIU 888. These locals have had their members excluded from the political process. MDC further alleges that precipitously arranged votes on local constitutions and elections are held which "insure no viable opposition to her election as President."
Today, there still is no solid schedule on when the Local 888 will have a Constitution and elections.
SIGNS OF DISCONTENT
Discouragement with SEIU's lack of transparency prompted nearly 1,000 SEIU members at the University of Massachusetts to sign a "no confidence" petition against Segat's administration. The petition was sent to President Stern but no response was offered by SEIU officials.
As SEIU 888 was consolidated, appointed officers retained power as officials were drawn from the national staff rather than membership. Non-elected staff and outside appointments to key positions were the rule. Acting President Segat has never been a working member of any former SEIU chapter.
Ferd Wulkan, a longtime SEIU organizer at the University of Massachusetts had been hired as the Higher Education Coordinator for Local 888. He resigned in February 2004 over the undemocratic procedures.
Wulkan has always represented the best traditions of progressive unionism both in philosophy and practice. Like many of us, Wulkan supported the original NSU re-organization of unions based on industries. However, SEIU's apparent contempt for the democratic process alienated Wulkan and prompted his departure.
Segat furthered angered members in Western Massachusetts. She reneged on a promise to maintain the longtime and effective Field Representative and former Chapter President Simon Keochakian. Several months later, Sarah Nolan, respected SEIU Local 888 Research and Policy Director resigned under circumstances that strongly suggested her frustration with the direction of the union.
SHIFTING PRIORITIES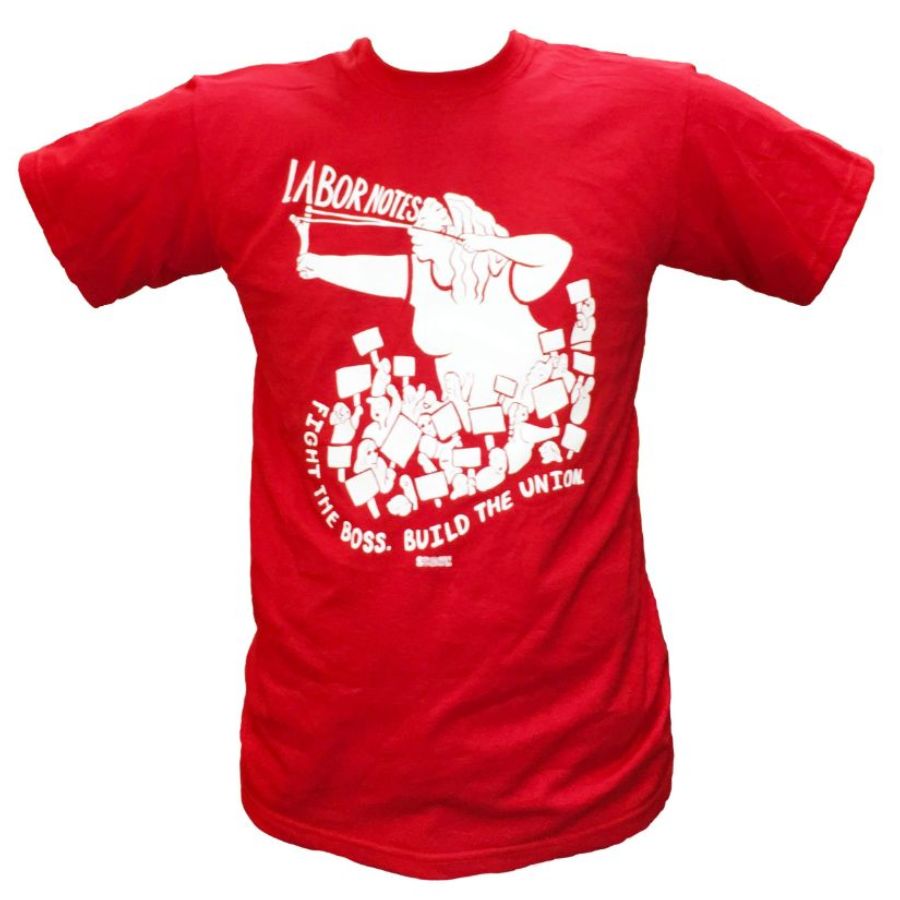 Operationally, the ramifications of the NSU were evident in our chapters. The new structure resulted in a strict, vertical approach to operations. Former SEIU Local 509 members who were merged into Local 888 also experienced these new priorities. Relating to issues of financial resources, there are four outstanding cases from the old Local 509 which should have been arbitrated but are languishing without resolution. There has been virtually no contact from the union officials as to the status of the grievances.
Grievances are one of the basic foundations of a CBA; the union's refusal to proceed with credible grievances constitutes an evisceration of the contract. Additionally, chapter leaders have been discouraged by SEIU officials from filing for Unfair Labor Practices. It appears that the litmus test for SEIU 888 to protect dues paying members is determined by the expenses it will extract from the union coffers. Also troubling is the disappearance of about $2,500 from one chapter's budget.
Local 888 leadership's approach is typified by an incident that occurred at the SEIU convention held in San Francisco in June 2004. Acting President Segat took 38 members and staff to the convention as observers. The elected president of the University of Massachusetts Amherst Chapter attended the convention. His expenses were paid by the chapter board. Yet, once there, Segat refused to give him a guest pass.
REDUCTION OF MEMBER SUPPORT
SEIU 888's website states that "defending members and enforcing contracts" are priorities for how local spends its dues. The reality is quite different.
In my chapter at the Department of Neighborhood Development in Boston (DND), we have seen the effects of the NSU on the re-allocation of resources. Last year two employees in my division filed a grievance that involved an article in our contract concerning job responsibilities. They were discouraged from pursuing arbitration by the field representative. Both expressed their disappointment with the union's field representative performance. One expressed the view that the field representative was "not on our side" during the truncated grievance procedure.
Late last year, another union employee filed a grievance based on the city's violation of our seniority article. When we were SEIU 285, we were successful in this type of grievance. It involved a "lateral bypass" violation.
The chief steward requested that I compare qualifications of the unsuccessful senior candidate with the selected one. It was clear to me that she had at least equal or more qualifications than the selected candidate.
According to our contract language this justified proceeding with the case. SEIU 888 refused to pursue this grievance. I was told by the chief steward that the "union didn't want to spend the money" on such grievances.
Several months later, I filed a similar lateral bypass violation with the union. Another internal candidate with palpably less qualifications and seniority was selected over me. The token representation that I received was evident from beginning of this process. It illustrated that the union's position was a fait accompli. It never intended to proceed with this grievance. Their agenda was to withhold resources from probable arbitrations.
My steward and I went through the charade of an appeals committee hearing. I received an letter from the counsel of Local 888 apprising me of their refusal to proceed. There was no reason given or evidence proffered to support the decision. However, I had anticipated the union's reluctance to proceed with the case and had hired an outside attorney to assist me. His advice was to file a charge with the Massachusetts Labor Relations Commission.
The troubling commentary here is that due to my union's refusal to enforce our CBA, I was compelled to go outside of SEIU 888 for assistance. It is disconcerting to have perfunctory union representation when at DND we are paying $14 a week for dues.
Another operational issue concerns former Local 509. Local 509 has about 200 members who are not paying dues. These members were never signed up when were hired. The chapter had depleted its supply of new membership packets. The field representative was not able to convince the local to print more.
As a result, employees are now withdrawing the automatic deduction for dues from their paychecks. Whether this issue is a reluctance to allocate resources to staff or merely incompetence is not known.
CONTROL OF INFORMATION
At DND, a disturbing pattern of information manipulation emerges. In 1997, I was involved in establishing a union newsletter for our chapter which we published until two years ago, Our Stewards Council requested that we resurrect it.
After meeting with the SEIU communications director, I submitted a first draft. In it, I wrote that SEIU 888 had an acting president and that elections would be held for permanent officers. The communications director sent me a copy of the first issue prior to distributing it. I had difficulty recognizing the copy. It had been severely censored. No mention of the acting president and ostensible elections was mentioned. All references concerning union strategy for engaging the city, which has been pursuing a strategy of subtle union busting were also deleted.
Furthermore, our chapter has had no general membership meetings to inform members of union issues. Our field representative occasionally attends steward meetings. We have virtually no idea what is happening with other chapters. According to the official SEIU newsletter, everything is splendid in SEIU land.
FUTURE OF SEIU
SEIU Local 888 has lost its historical union compass. Denying democratic processes will undoubtedly further alienate already organized members and dissipate the motivation of others to join SEIU 888. Democratic structures and processes must be implemented that reflect principles of industrial unionism.
The policies of the NSU disempower members. They emphasize allocating resources to organize the unorganized. Certainly, working people should and must be organized. However, when that organizing effort sacrifices the interests of previously organized members and their daily issues, the union is diminished.
The question for SEIU 888 is whether members can reclaim the union and integrate it into a larger progressive labor movement.