Two National Nurses Unions are Born, as Bitter SEIU-California Nurse Rivalry Ends
As the New York State Nurses Association's Delegate Assembly wrapped up its January meeting, Pat Kane was shocked to discover she was now part of a new national nurses union.
The new union's board was set, a constitution was already established, and the "members" it referred to were not working nurses but eight state nursing associations, now calling themselves the National Federation of Nurses (NFN). Kane said the delegate assembly had never discussed the national union, which NYSNA leaders reported took 18 months to formulate.
A union uniting all staff nurses was a long-held dream for Kane, an operating room nurse for 23 years, and she wondered why this was the first time she'd heard about it.
"We inquired when the first opportunity would be to elect officers and amend the constitution and little things like that, and they said it might be three years," said Kane, who works at Staten Island University Hospital.
Barbara Crane, who heads NYSNA's delegate body—and who announced in January that she'd been elected to lead the 70,000 nurses of the NFN—told Labor Notes a new organization comprising so many distinct groups needed time to formulate and ratify internal procedures.
Kane believes union officials didn't want members involved because they wanted to control the roll-out of the new union. She said they told her secrecy was necessary because of a previous campaign by members and officers against the NYSNA leadership's decisions, a campaign Kane was involved in.
UPSTAGED
But just as the NFN was about to be born, another national nurses union beat it to the delivery room. The United American Nurses, which has 19 state nurse association affiliates, joined with big nurse unions in California and Massachusetts to announce formation of the 150,000-strong United American Nurses-National Nurses Organizing Committee (UAN-NNOC).
Both sides mouthed overtures to each other, with no real purpose. Bad blood exists between the UAN and eight state nursing associations that left it last year before turning around to form the NFN. They include New York, Ohio, Washington, and Oregon.
"I don't think we'll be living in the same house," NYSNA's Crane said, adding that the NFN will be officially unveiled in April.
She predicted that the NFN, like the California Nurses Association before it, would eventually affiliate with the AFL-CIO to gain protection against raiding.
But United American Nurses President Ann Converso said that was unlikely. She noted that when the eight state associations left the AFL-CIO-affiliated UAN and dismissed mediation attempts, President John Sweeney dispatched a letter prohibiting state and local central labor councils from allowing those state associations to affiliate.
The UAN breakaways said at the time that they left because they were worried UAN would merge with the Service Employees (SEIU). Judy Sheridan-Gonzalez, a longtime NYSNA activist and a Bronx emergency room nurse for 25 years, finds that posture ironic. Two dozen dissenters, including her and Kane, faced disciplinary action for opposing the manner in which NYSNA's breakaway proceeded.
"They objected to how a lot of SEIU operates, as a top-down, undemocratic bureaucracy," Gonzalez said. "But then they go do the same thing—form these organizations, appoint the leadership."
"It's a page out of the SEIU playbook," Kane said.
DIVIDING LINES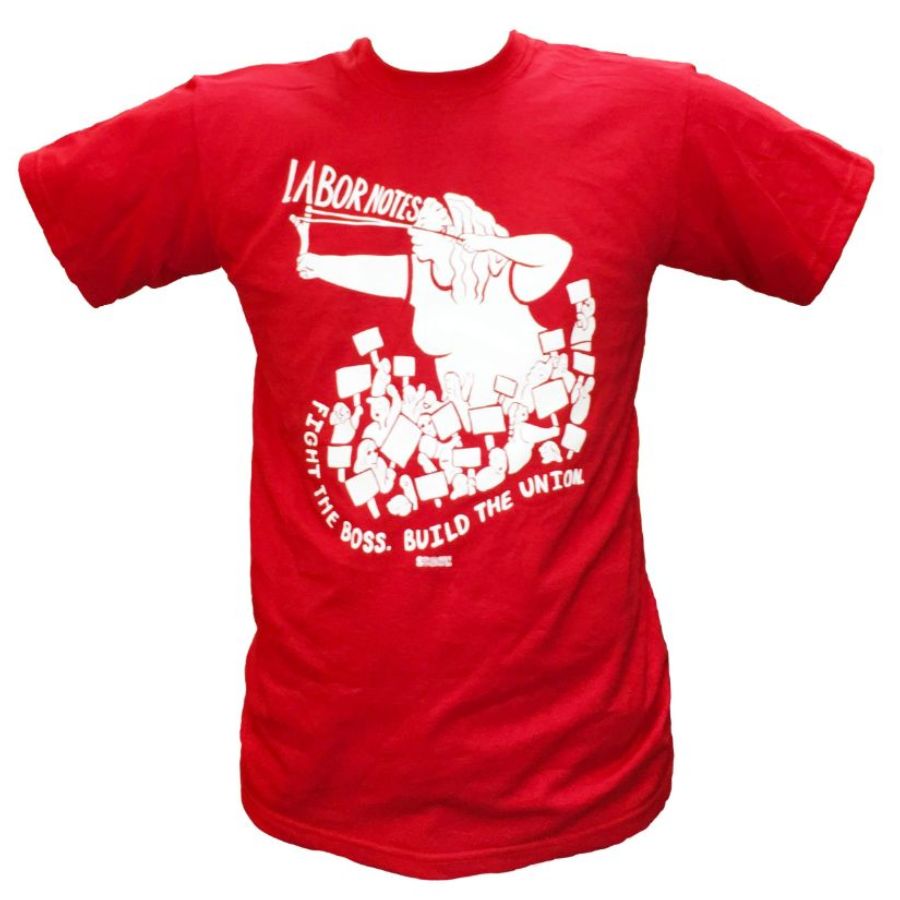 While it's not unusual for members of staff-heavy unions to be disconnected from intrigues at the top, the politics of nursing unions are particularly tangled.
Despite much surface agreement on nursing policy and practice among the state nursing associations that are now dividing themselves into two camps, reformers and activists say serious philosophical differences divide NFN from UAN-NNOC unions.
"They really believe that staff run their organization," Converso said of NFN. "We don't agree. We have elected officers that meet and give direction to the staff. We believe that nurses have to run their union. We're the ones in the hospitals."
The NFN is tied to the American Nurses Association, a professional association which formulates standards for nursing practice but opposed nurse unionism for years and includes managers in its ranks and leadership.
UAN-NNOC union leaders say the ANA also fosters elitism among nurses and has consistently undermined their top legislative priority, ratios enshrined in law that limit the number of patients per nurse.
NO DONE DEAL
The UAN-NNOC combination is far from finalized, with leadership, dues, and priorities unresolved, but it is expected to make a priority of organizing the 85 percent of nurses currently not in unions.
The delegate bodies of all three organizations must approve the new union; such meetings will take place in the fall.
Organizational tensions that have split apart other union mergers are no less a problem here. Diane Goddeeris, who is president of the UAN-affiliated Michigan Nurses Association and a labor and delivery nurse in Lansing, said some delegates at the UAN's recent labor assembly were wary of the California Nurses Association's history of poaching members from smaller organizations.
Massachusetts Nurses Association President Beth Piknick said she doesn't fear being overwhelmed by the larger CNA because years of merger discussions have built up trust, and because the agreement is loose enough to permit unions to exit if necessary.
Policy differences need to be bridged, too. Goddeeris said she was "very excited" about President Obama's slant on health care reform. The Massachusetts and California unions, meanwhile, have mounted protests of the Obama administration's approach, condemning its exclusion of single-payer insurance from the discussion.
DEFENSIVE
At least part of the reason for the merger mania is defensive. Nurse union leaders said they expect many of the 15 industrial and service unions that currently have some nurse members to flood hospitals with authorization cards if the Employee Free Choice Act passes, and they want a well-resourced national union to ensure that nurses organize nurses.
One major obstacle looming over hospital organizing lifted March 18 when bitter rivals CNA and SEIU agreed to set aside their differences and work together. The two unions had launched raids and counter-raids across the country, and SEIU was attempting to sow divisions inside CNA by cultivating disgruntled members to run for union leadership posts. Last April, SEIU dispatched staff and members to attack the Labor Notes conference, where CNA's executive director was to speak about single-payer health care.
A year later, the on-again, off-again feud has once more cooled. SEIU and CNA have agreed to coordinate campaigns at the largest health care systems. Catholic hospital chains will likely be among the first targets. Less clear is what effect the peace-making will have on the other fight raging in California hospitals and nursing homes, between SEIU and the breakaway National Union for Healthcare Workers. The CNA's sympathies lay with NUHW.
Piknick, who said the Massachusetts nurses just signed a two-year no-raid agreement with SEIU, said intramural rivalries miss the point of a national nurses union.
"It's more about the great big registered nurse movement that's going to knock the hospital industry's socks off," she said. "I want to see them twisting in the wind. We've waited too long."