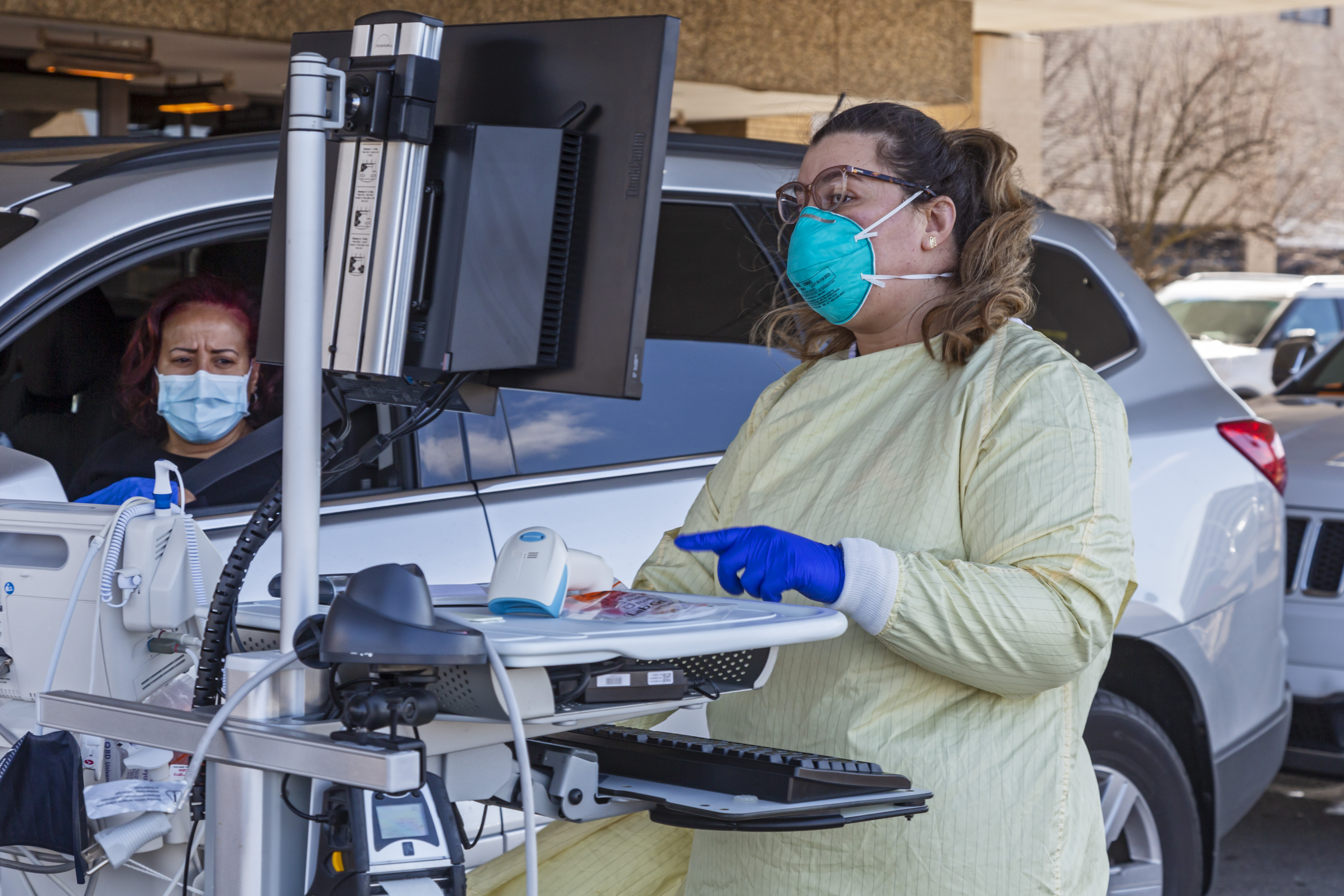 LATEST CORONAVIRUS COVERAGE FROM LABOR NOTES
Prescriptions
VIDEO: Don't Die for Wall Street: Essential Workers on Why Everyone Else Should Stay Home
March 31, 2020 / Katie Ferrari
It Didn't Have to Be Like This
March 27, 2020 / Stephanie Luce
Organize or Die
March 20, 2020 / Sam Lewis
Strike First, Then Bargain
March 19, 2020 / Joe DeManuelle-Hall and Jane Slaughter
Solidarity Is Our Only Chance
March 16, 2020 / Jane Slaughter
Strikes and Demands
Sample COVID-19 Health and Safety Measures to Demand from Management
Communications Workers of America
New York Nurses Are Living a Heartbreaking Nightmare
March 27, 2020 / Judy Sheridan-Gonzalez
Walkouts Spread as Workers Seek Coronavirus Protections
March 26, 2020 / Dan DiMaggio
The Danger We're Facing: A Grocery Worker Speaks Out
March 23, 2020 / Chris Brooks
Verizon Unions Win Model Paid Leave Policy for Coronavirus—Will Other Unions Demand the Same?
March 18, 2020 / Labor Notes
Detroit Bus Drivers Win Protections Against Virus Through Strike
March 18, 2020 / Jane Slaughter
Auto Companies Announce Closure Following Outbreak of Wildcat Strikes
March 18, 2020 / Chris Brooks
Amazon Is Failing Its Workers during the Coronavirus Crisis
March 18, 2020 / Joe DeManuelle-Hall
Frontline in a Pandemic: A UPS Worker's View
March 17, 2020 / Nick Perry
Organizing around the World for PTO: Pandemic Time Off
March 16, 2020 / Dan DiMaggio
Organizing Tips
Swing into Action
A basic guide to the steps in organzing a workplace action, excerpted from the Labor Notes guide Beating Apathy
Can I Get Fired for Talking about Virus Risks?
March 31, 2020 / Alexandra Bradbury
Identify a Good Organizing Issue
What Moves People to Act: Anger, Hope, Urgency, You
Turn Up the Heat: The Action Thermometer
For more like these, browse and download the free handouts (in English and Spanish) from our book Secrets of a Successful Organizer.
Resources
COVID-19 news from the world's trade unions
LabourStart
Guidance on Preparing Workplaces for COVID-19
Occupational Safety and Health Administration
Guidance on Coronavirus in the Workplace
CDC, National Institute for Occupational Safety and Health
COVID-19 Information for Non-Union Workers
Communications Workers of America
Guidance for union locals on COVID-19
United Electrical Workers




Want help organizing your workplace to respond to the pandemic? Email us at organize[at]labornotes[dot]org.