Day 1 - Stern's address: Honestly?
The afternoon started off with Andy Stern's big speech. You can watch the whole thing on the web and I encourage you check it out and draw your own conclusions about Stern's vision for the union.
Webcast powered by Ustream.TV
Go to the Stern speech directly.
While writing this up, I was surprised to see how many people had actually watched the full video (448 at the time of this writing). For a sense of perspective more people have read my coverage of the Puerto Rican teachers protest against the SEIU convention. Don't get me wrong, I thought what I wrote was funny and still made some important points, but given how many communications staff SEIU has down here (my conservative estimate is at least 40, about five times Labor Notes entire staff) somebody should really be asking some hard questions about their "messaging."
In fact, that is probably the most important thing I could say about Andy's speech. Like so much of the convention thus far, it had this aura of "spin" that left me queasy. As someone who spends most of my waking hours working to put the movement back in the labor movement, I understand that today's union activists need a big shot in the arm. We need the kind of hope and inspiration that makes it feel worth taking risks, and sacrificing all that we sacrifice for our movement. It helps recharge our batteries, and softens the inevitable heartache you face when you lose (because we all lose at least sometimes).
But here is the rub. Listening to all the presentations at the convention today, and definitely listening to Andy's speech, you get the feeling that SEIU never loses. Their history is just one long string of victories, a glorious, purple manifest destiny. In his speech Andy promised that if the delegates passed the Justice for All platform they would organize a half a million new workers over the next four years. They would also get Barack Obama elected president, win universal health care, end the war in Iraq, pass comprehensive immigration reform, and restore the American Dream.
Isn't it usually the politicians promising us the moon and the union leaders bringing things back down to earth? How did we get in this Alice in Wonderland situation where the union leader is more of a politician than the politician?
In the end, I think the spin and hype have a really corrosive effect on the union. All this chest-thumping and bragging, in the name of hope and inspiration, creates the opposite. People get cynical, they lose confidence in the union.
Good union leaders have to be sincere. They have to be honest, with themselves and with their members. After watching Andy's speech today, I was continually left feeling like sincerity and honesty were in short supply up on the dais.
There were the more obvious things, like the big production that Andy made about SEIU hitting its two million mark (which you can read about here).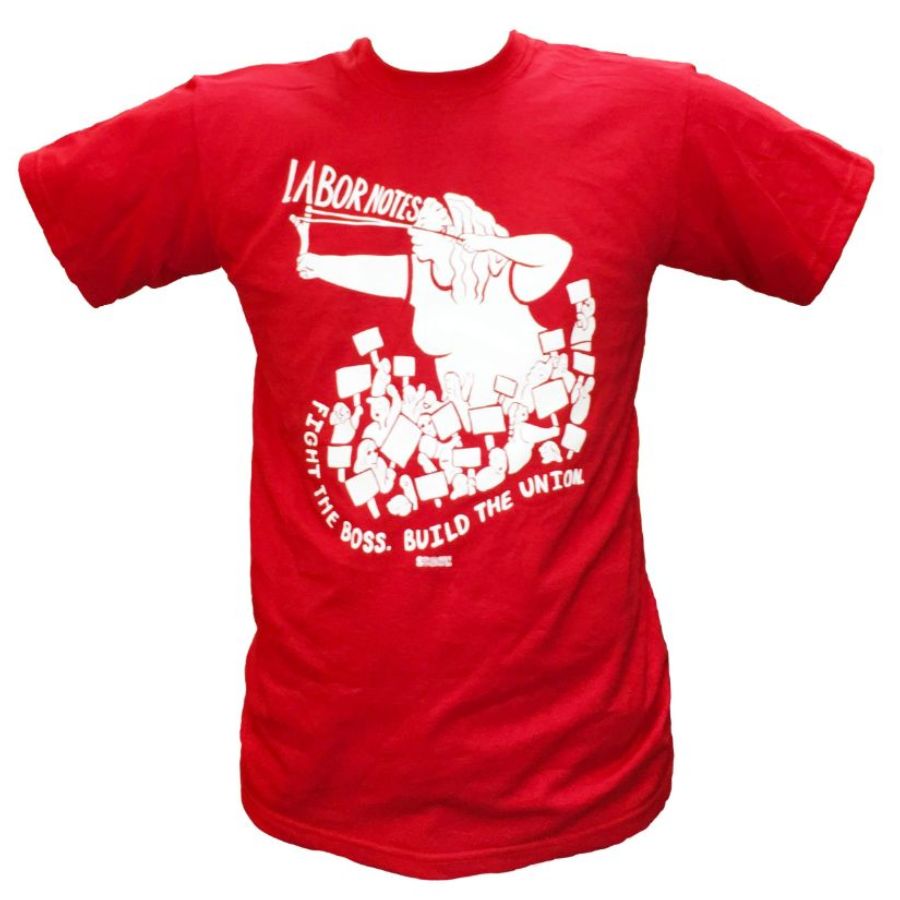 At one point Andy got out the big calculator and literally added all the latest organizing numbers together on the screen. What put them over the top were the 55,000 people in the North Carolina state employees association who voted last month to affiliate with SEIU, forming SEIU Local 2008.
One important detail that Andy didn't mention amidst all the hoopla is that public sector workers don't have collective bargaining rights in North Carolina. And he certainly didn't talk about how they were going to get them.
Since I'm from North Carolina, this is something that struck me more than it probably struck others, but I can tell you the state legislature is not exactly poised to change things anytime soon.
There were also the deeper ways that this felt out of sync and jumbled up. As I mentioned earlier there is no place where you ever get the slightest hint that SEIU has ever failed at anything since Andy Stern became president (things, you know, like their decision to endorse Howard Dean in the Democratic primaries in 2004).
But being honest, of course, requires admitting when we fail, because failure is necessary if we want to win on the scale that Andy Stern dreams about. Every successful social movement in this country has been preceded by a string of losses.
Before the great upsurge of the 1930s came many lean years for union activists (where, incidentally, union density was as low as it is today). The same holds true for the civil rights movement, which racked up defeat after defeat before laws changed.
Right now it doesn't seem like the union has an outlet for acknowledging failure, much less for assessing whether any specific defeat is "successful failure." (After a specific struggle do we come out the other side stronger as individuals or as a union? Are there more members in it for the long haul now than there were before we waged a fight? Do more members feel like they experienced power through the campaign than before?)
What happens when a critical mass of members in this rapidly growing union live through failures which, because of SEIU's relentlessly cheery disposition, don't become part of the story leaders tell from the front of the room? What happens to the union's strength, when it fails to draw collective lessons from defeats, or campaigns that aren't working? What happens to members sense of "we are the union" when they see a big gap between the story the union is telling (or not telling) from the dais and what they went through back home?
What I can tell you is I'm not the only one sitting here wondering about this elephant in the room.