South Korea: Labor Union Leader Sets Himself Afire in Protest of Racketeering Charges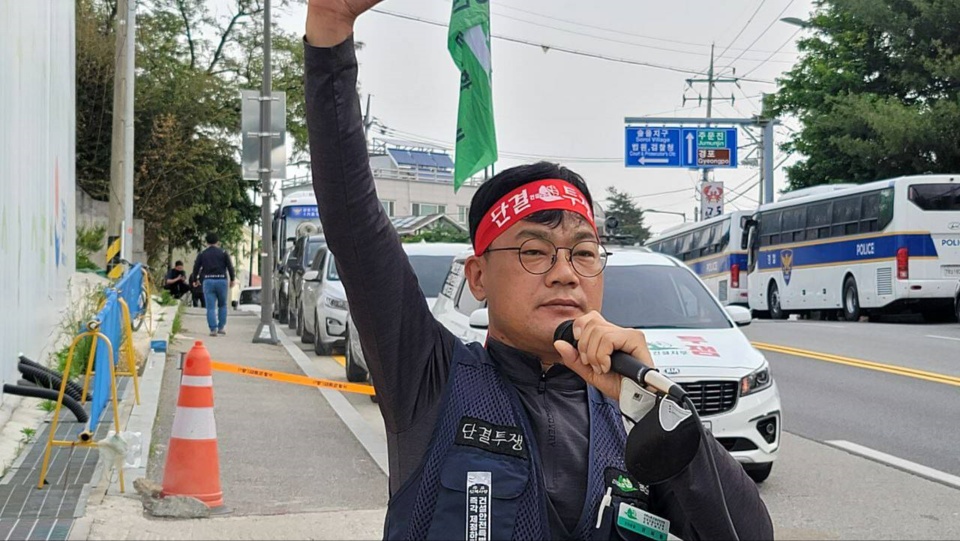 A South Korean union leader has ended his life, enraged in anger and humiliation as the government attempted to bring racketeering charges against him over union activity.
On the morning of May Day, Yang Hoe-dong, a chapter leader of a national construction workers union, set himself on fire at a courthouse where he was summoned to a hearing for the review of an arrest warrant for him. He was pronounced dead at the hospital the following day.
The death was in protest of attacks by the government of President Yoon Suk-yeol on the 160,000-strong Korean Construction Workers Union and its rival union since February, when Yoon declared some of the unions' activity "construction thuggery" and tried to eliminate it.
South Korea's construction industry is marred generally by organized crime and corruption. There are two national unions: the KCWU, an affiliate of the 1.1 million-member independent Korean Confederation of Trade Unions (KCTU); and the KUCLU, which was expelled in January from the smaller and more conservative Federation of Korean Trade Unions (FKTU) for its leaders' embezzlement of union funds. To a lesser extent, it is also tainted by mob interests.
The remarks by President Yoon, himself a former prosecutor general, gave a further green light to the police, who had already launched a 200-day crackdown on construction-site irregularities starting in December 2022.
By the end of March, 12 members of the two unions were under detention and 63 were being prosecuted. Unionists made up more than 77 percent of the 2,863 individuals investigated or questioned during the first half of the intense police campaign.
The police were rewarded for treating unionists as mobsters. Out of 19 merit-based promotions for police officers, six were awarded based on their roles in the crackdown, according to the independent daily Kyunghyang, which cited police data.
UNION IN THE CROSSHAIRS
The Yoon government appeared to have set its sights on the KCWU because it is one of the fastest-growing and most strident branches of the KCTU. Between 2016 and 2020, the construction workers' union more than doubled in size from 78,000 members to 159,000, helping the parent KCTU to replace the FKTU as the country's largest union league.
A combination of a red-hot real estate market and hard work by organizers like Yang led the leap in growth. Most of all, the KCWU, formed in March 2007, was well-positioned to benefit from two landmark wins.
In 2001, a 28-day national work stoppage by tower crane operators won the first-ever national collective bargaining agreement for construction workers. That laid the groundwork for a rudimentary form of a closed shop labor contract two years later, mandating contractors to hire union workers exclusively.
The KCWU was the only national union that walked off the job in solidarity with a national strike by truckers in November of last year.
Although it often goes unsaid publicly, the conservative government looks askance at the KCWU because of some leaders' alleged ties to the Jinbo Party, a regrouping from the Unified Progressive Party, outlawed in 2014 by the Constitutional Court for alleged connections to North Korea.
In March, the police executed search warrants on two local offices of the KCTU on allegations that the union made illicit donations to the Jinbo Party. In an editorial in April, Chosun Il Bo, the country's largest conservative daily, criticized the KCWU for allegedly keeping a Jinbo leader on the payroll of a construction project despite her absence from the site. Conservatives abhor the infusion of labor militancy with what they regard as pro-North Korea fringe politics.
In a by-election in the same month, the Jinbo party won its first-ever seat in the National Assembly.
LEGACY PRACTICES AND VICIOUS LEGISLATION
To date, the massive crackdown has turned up little evidence of corruption tying to the KCWU. Still, the Yoon government could jail its leaders by criminalizing legacy practices at construction sites.
In South Korea, the multilayered labyrinth of subcontracts often shortens construction time to risky levels, forcing workers to work longer and dangerously—while it exempts construction conglomerates from accountability.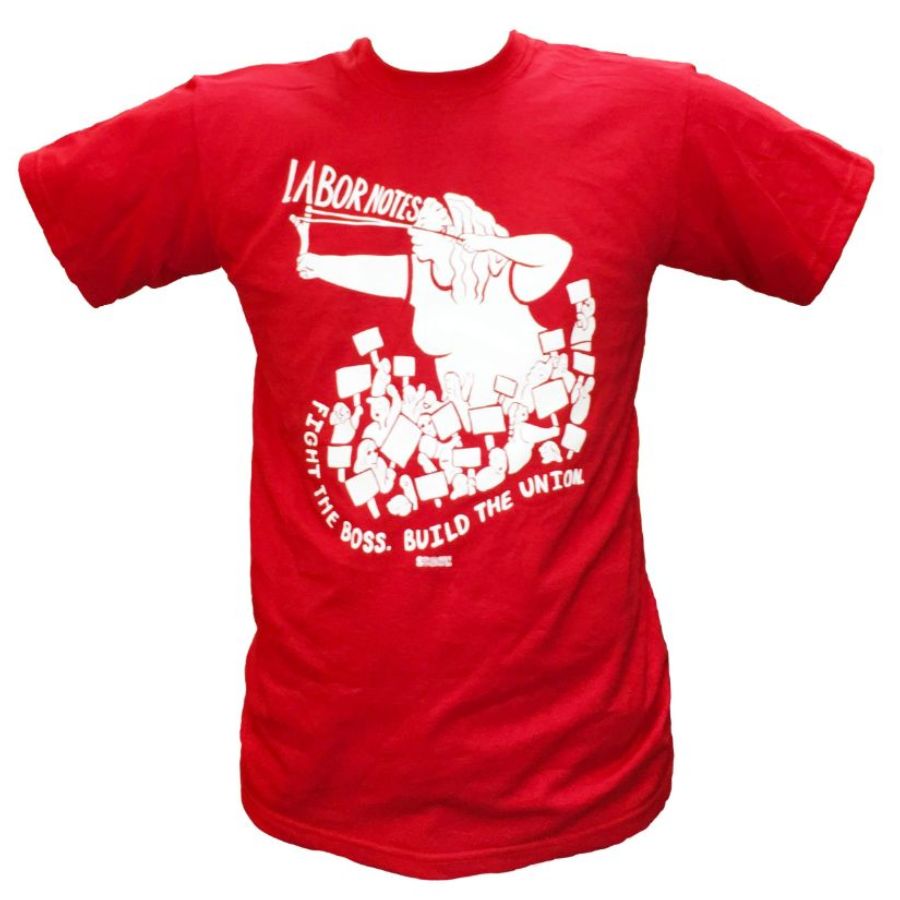 In the city of Gwangju, the façade of a high-rise condominium under construction collapsed in January 2022, killing six workers and three passengers of a bus hit by debris.
The project, initiated by HDC Hyundai Development Co., had lost at least three months of construction time after a series of subcontracts before it finally landed with a mob-influenced contractor who further cut corners. HDC Hyundai, the country's ninth-largest contactor, was only fined 400 million won ($302,000), compared with its $11 billion market volume.
Long before they had a union, tower crane operators and other workers had negotiated "monthly stipends"—akin to a combination of overtime and risk allowances—on top of their regular pay, in return for working longer or flouting the safety code to meet construction schedules. In February, the civil court ruled the stipends were part of "normal pay."
Also, many chapters of the construction unions need contractors to pay their full-timers like Yang during projects as part of collective bargaining, because it is these full-timers who convene and recruit workers for construction sites—often union and non-union alike.
The Yoon government has brought unprecedented criminal charges against these two practices, invoking two notorious statutes. Yang and his union comrades were charged under the Law on Punishment of Violent Acts, South Korea's answer to the U.S.'s Racketeer Influenced and Corrupt Organizations Act, and the penal code on the obstruction of business, first introduced by the Japanese colonial master to ban industrial action during the Second Sino-Japanese War of 1937-1945.
The Korean RICO, which carries prison sentences of up to 20 years, has been scarcely used directly against labor unions because any such charge would likely contradict the right to collective bargaining. The government and corporations, meanwhile, regularly use the legacy penal clause, also still in effect in Japan but rarely used there, to suppress union activity as it stipulates punishment for "a person who damages the credibility or obstructs the business of another person by spreading false rumors or by the use of fraudulent means."
The Yoon government appears bent on impairing national unions' bargaining power by stripping them of union status. In March, regulators treated a KCWU chapter as a business organization of contractors and fined it 169 million won ($129,000) for antitrust infringements.
FAIR GAME
It was humiliation, not fear of prison, that drove Yang to death. "I am setting myself afire today because my rightful union activity is regarded [by the government] as an obstruction of business and racketeering," he wrote in one of the notes he left, this one addressed to his fellow union members. "My self-worth can't tolerate this."
"Why do many people have to die or be jailed… for approval ratings for Yoon's prosecutorial dictatorship?" Yang wrote in another note to the country's four opposition parties, pointing to the prosecutor-turned-president's labor-bashing to rally his conservative base. "Please put an end to the Yoon regime," he implored. "Please free the innocent detainees."
Yoon was elected last year on an anti-labor and pro-business platform, pledging to reform labor practices and pensions. While the two areas are in dire need of updating in light of an aging population and the rise of precarious jobs, Yoon's reforms are aimed at helping employers at the expense of the livelihoods of ordinary workers.
Legislatively, few can push back on his agenda. The main opposition party, the DPK, which controls a majority of the 300-seat national assembly, is focused solely on keeping its top leader out of jail for bribery. Despite varying degrees of left and populist leanings, nine legislators of the remaining three minor parties are content with being auxiliary to the DPK.
A third note from Yang to his family remains undisclosed.
A UNION MAN
Yang began to work as a rod buster—shaping the steel rebar rods and mesh used in construction—after graduating from high school. In 2019, he joined a KCWU chapter in the northeastern province of Gangwon. Three years later, he became a district organizer.
Yang's last six months were very taxing, both emotionally and financially, as many contractors severed ties with the KCWU, citing government pressure or a cooling construction market. Yang often shared his own pay with union members who were in more desperate need of employment. He is survived by his wife and twin teenage daughters.
Kap Seol is a writer and researcher based in New York. His writings have appeared in Labor Notes, Jacobin, Progressive Magazine, In These Times, and other publications.